CDIT-4-WMOUNT Weighing Assembly
The CDIT-4-WMOUNT is a complete weighing assembly for use with the CDIT-4 range of load cells (see separate data sheet). The weighing assembly facilitates easy mounting for the engineer on site, and incorporates a number of key features that allows the best installed accuracy to be achieved. These include an anti-lift off mechanism, compensation for thermal expansion and for off-axis loading.
Designed for use in food and pharmaceutical applications, the electro-polished, all stainless steel construction and hygienic design is ideally suited for CIP (Clean-in-Place) and SIP (Sterilisation-in-Place) environments
The weigh module provides system integrators with a uniform, compact and economical solution across a wide range of load cell capacities - from 500kg to 30te.
When supplied complete with the CDIT-4 load cell and instrumentation (display/amplifier), they form part of a complete vessel weighing solution.
Capacities from 500kg to 30te
Ensures best installation accuracy is achieved
Incorporates a safety retainer to prevent accidental vessel lifting
Low Height
Plated alloy steel construction
Simplifies installation
Specifically designed for hopper and tank weighing
Not applicable for this product.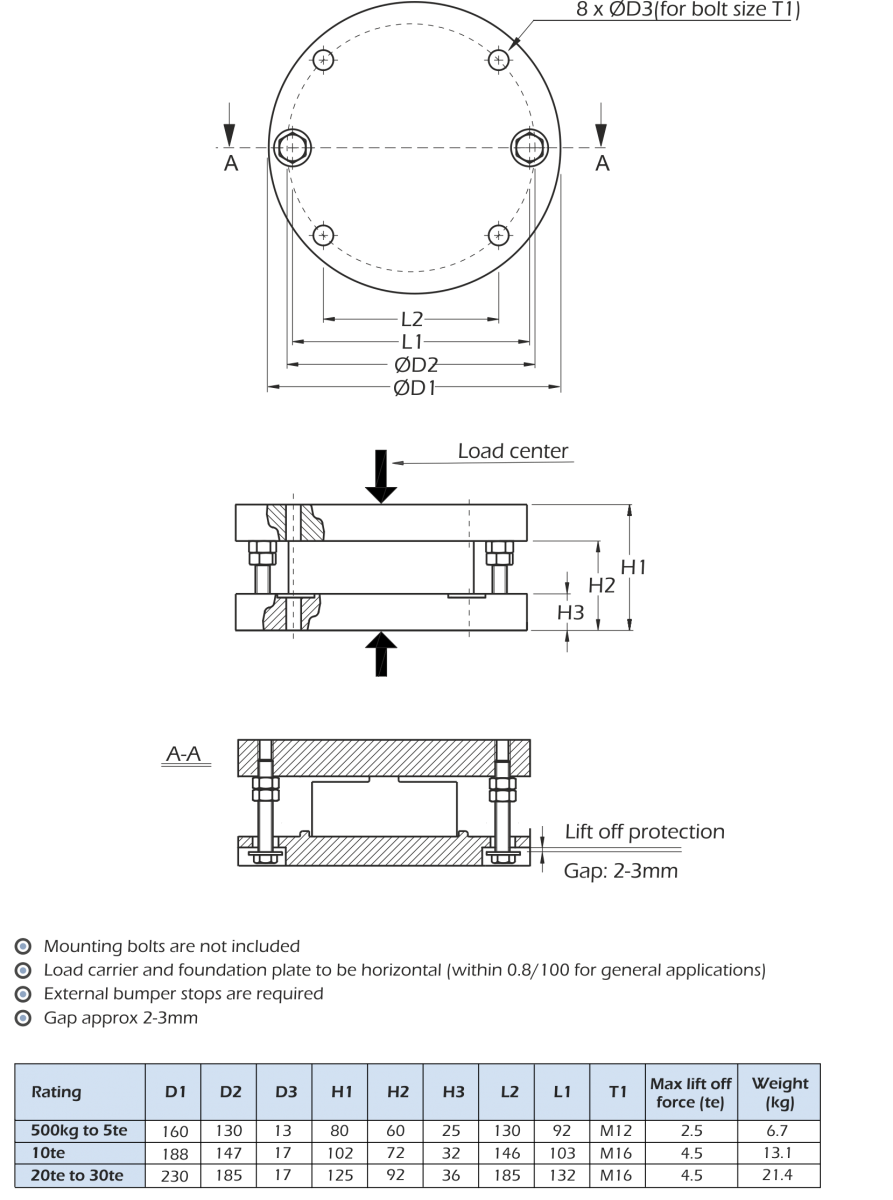 Vessel weighing
Silo weighing
Process weighing and control
Tank weighing
Request a quote for CDIT-4-WMOUNT Weighing Assembly