SGA-JB4 Analogue Strain Gauge Amplifier and Junction Box
The SGA-JB4 strain gauge signal conditioning module is a cost effective combination signal conditioner and junction box for load cells that offers a wide input signal range. With an input sensitivity range of 1 to 3mV/V, any sensor in this input range can be amplified to give 0-5V, 0-10V or 4-20mA outputs.
The SGA-JB4 is an ideal product for many OEM customers, as its flexibility means that it can be configured to meet most applications. The four signal inputs enable the connection of up to 4 load cells at the same time, with the facility to calculate the total load from all of the load cells.
The SGA-JB4 can be supplied calibrated with any of LCM Systems sensor range or could be integrated within a larger instrumentation package.
Diecast aluminium enclosure
For use with up to 4 load cells
High accuracy
Load cell input
Long-term stability
Low drift
Precision summing and amplifying
Strain gauge amplifier/junction box
Voltage & current output
Waterproof design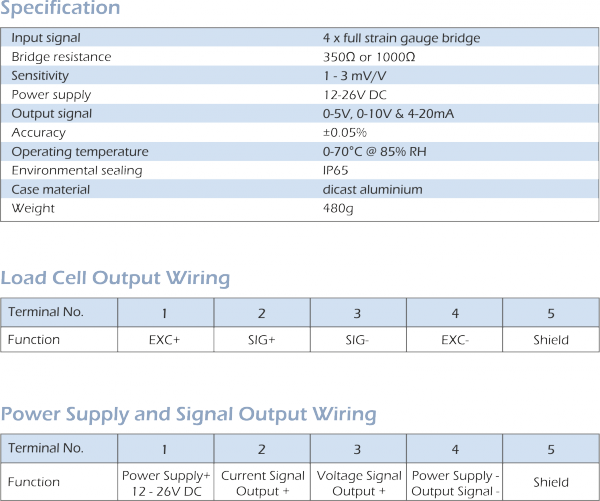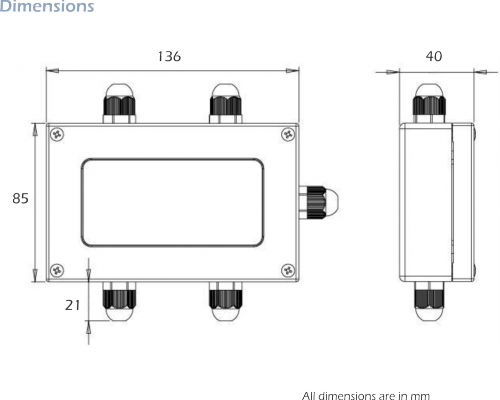 Force measurement systems
Interface sensors to chart recorders
Simple weighing systems
Conversion of load cell signals for long cable run applications
Request a quote for SGA-JB4 Analogue Strain Gauge Amplifier and Junction Box