TR200 Battery Powered Strain Gauge Handheld Indicator
The TR200 indicator is a completely portable, 4½ digit precision instrument that is ideally suited for use in the harshest of environments or in the laboratory. It is designed to accept the signal from any strain gauge based sensor, with an output sensitivity of up to ±60mV/V.
The menu structure facilitates Auto Calibration, Decimal Point Position setting, Fixed Zero (count-by) setting and Digital Filtering rate. Auto-Zero and Peak/Valley Hold functions are available on the front panel, with single key press operation.
The menu options offer the engineer the ability to tailor the instrument to an application. Once set, all the menu keys can be disabled to provide the user with the simplest of indicators ideally matched to their requirements. The TR200 is able to store the parameters for up to 10 sensors, making it ideal for multi-sensor monitoring; allowing switching from one sensor to another, without the need of any calibration adjustment.
System expansions are available to enhance the TR200 capabilities. These include; RS232 output for printing or data log downloading, Intelligent sensor recognition, allowing automatic recall of a sensors parameters when it is plugged in to the TR200. Additional options include; Dual Trip outputs, Voltage and Current outputs and Data Logging.
The TR200 is supplied complete with a universal 110/230vac battery charger and carry case.
4½ digit LCD display, with battery low warning indication.
Environmentally sealed to IP65.
Flush mounted push buttons
Handheld and portable.
Microprocessor based, allowing single pass calibration facility.
Powered by internal battery.
Wide range of options available, including; Intelligent Input, Serial Output, Analogue Outputs, Trips and Data Logging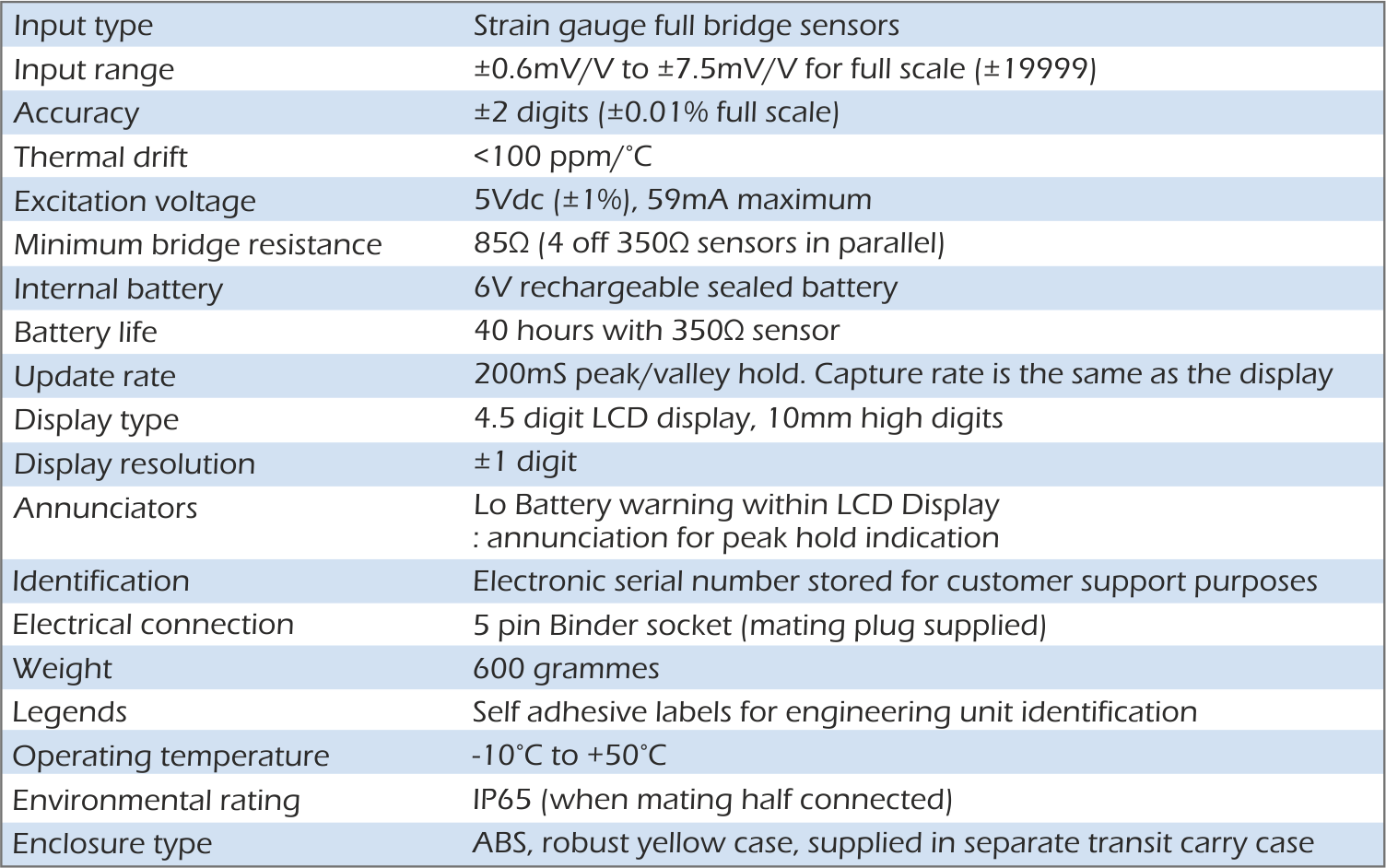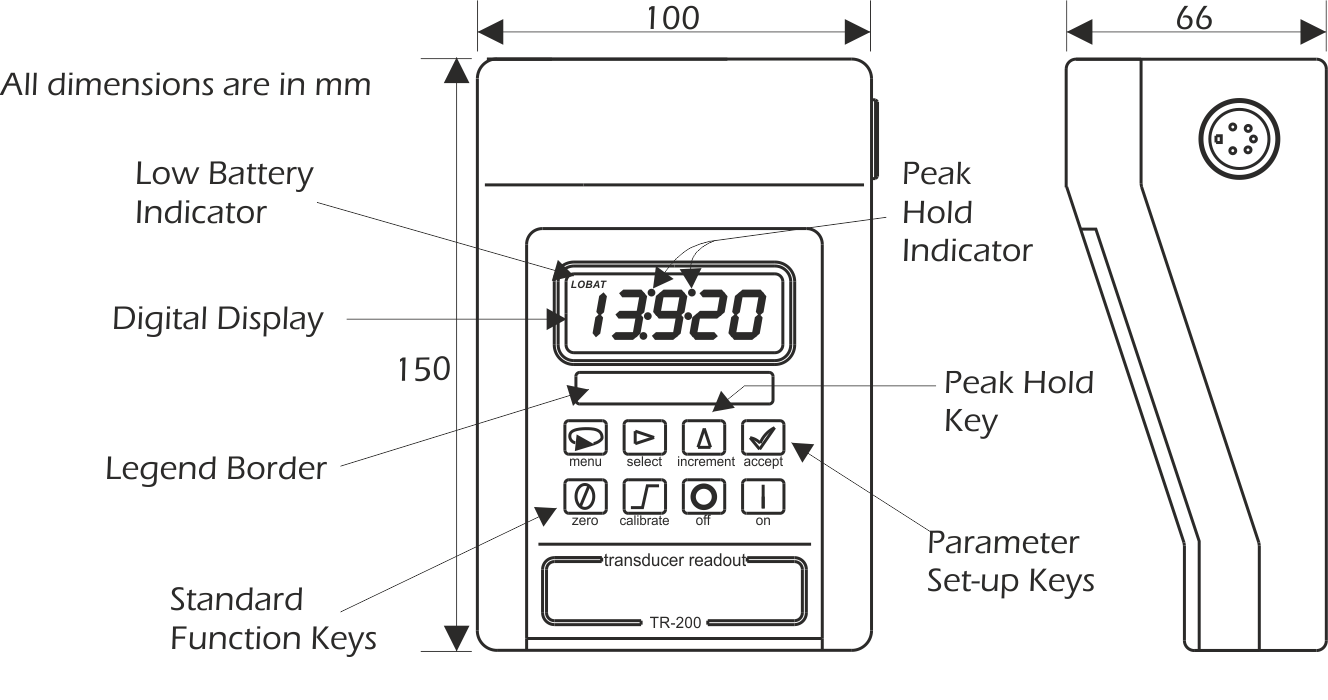 Multi-channel load cell systems
Fleet hire load cells
Portable force measurement
Request a quote for TR200 Battery Powered Strain Gauge Handheld Indicator