ALL ATEX/IECEx Stainless Steel Load Links
The LCM series of ATEX/IECEx load links are designed for general use and have been certified for use in Zone 1 and 2 hazardous areas, and can be used in potentially explosive atmospheres without the need for any additional certified interface. They are ideal for lifting and weighing applications, and are suitable for use in rugged or harsh environments, being manufactured entirely from stainless steel.
The ALL ATEX series are simple to install and are matched to standard shackle sizes. The load links are supplied with connectors that are suitable for hazardous area use, and the whole package is environmentally sealed to IP67. The ALL ATEX load link range can be modified to meet a particular application requirement and we are always pleased to discuss any special requirements that can be accomodated.
The ALL ATEX load link can be supplied on its own or combined with instrumentation to provide a complete load monitoring system.
Amplified output option
Environmentally sealed to IP67
Higher range versions available
Many special versions available
Ranges from 5 to 100te
Stainless steel construction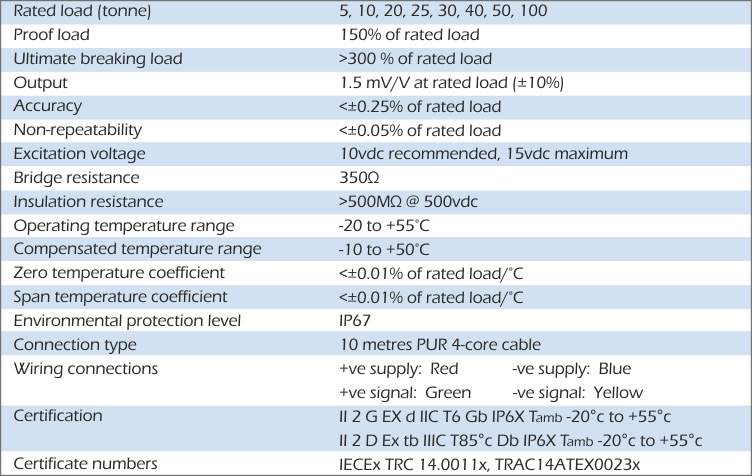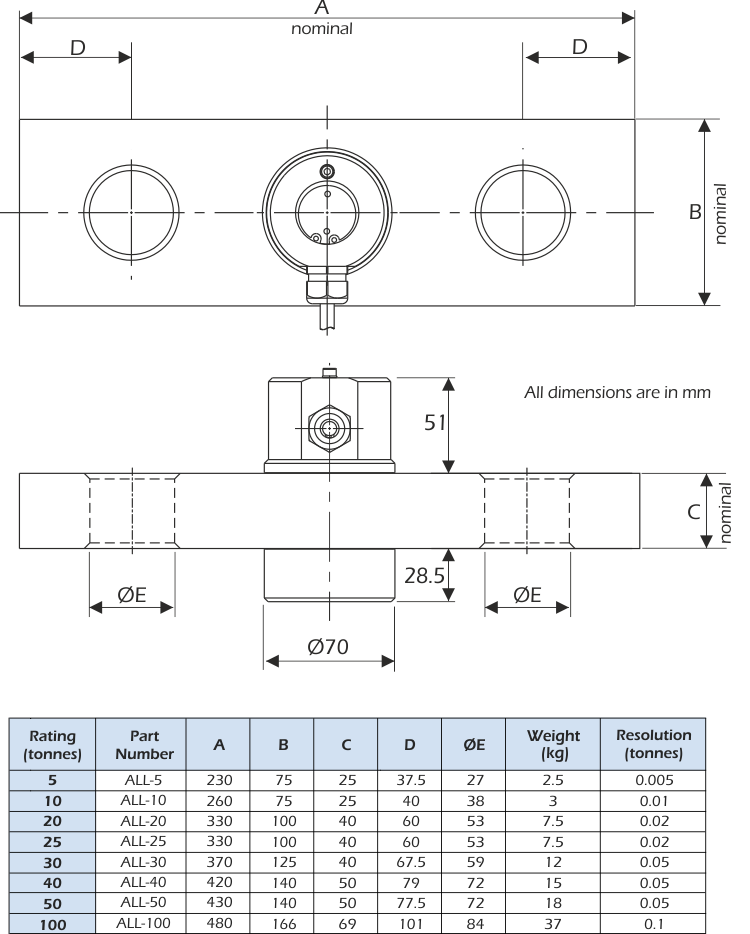 Cable tension monitoring
Towing/mooring tension load monitoring
Under-hook hoist and crane weighing
Crane safe load monitoring
Request a quote for ALL ATEX/IECEx Stainless Steel Load Links