ALP ATEX/IECEx Load Monitoring Pins
LCM Systems range of ATEX/IECEx load pins have been designed for general use and meet the requirements specified for operation in Zone 1 and 2 hazardous areas. This allows them to be used in environments that could contain gas and/or flammable dust, and we can also supply internal or external amplifiers to provide a system for potentially explosive atmoshpheres according to the ATEX95 norm.
The ALP ATEX load pins are a simple and versatile type of load cell that can be used in a large variety of applications such as cranes, winches, hoists, load shackles and bearing blocks. They are easily installed into machines by replacing any existing load bearing pin to provide accurate, real time monitoring of forces and weight.
Machined from high tensile stainless steel and normally supplied complete with anti-rotation plate, our ATEX load measuring pins are built to exacting standards and proof loaded to 150% of normal rated load. Our standard ATEX load pin range covers ratings between 2.5 and 1500 tonnes, and can be provided as shown on this datasheet or can be modified to meet a particular application requirement.
The ALP ATEX series can be supplied on its own or combined with instrumentation to provide a complete load monitoring system.
If you would like a load pin quotation, please complete our load pin questionnaire.
Environmentally sealed to IP67
Many special versions available
Ranges from 2.5 to 1000te
Stainless steel construction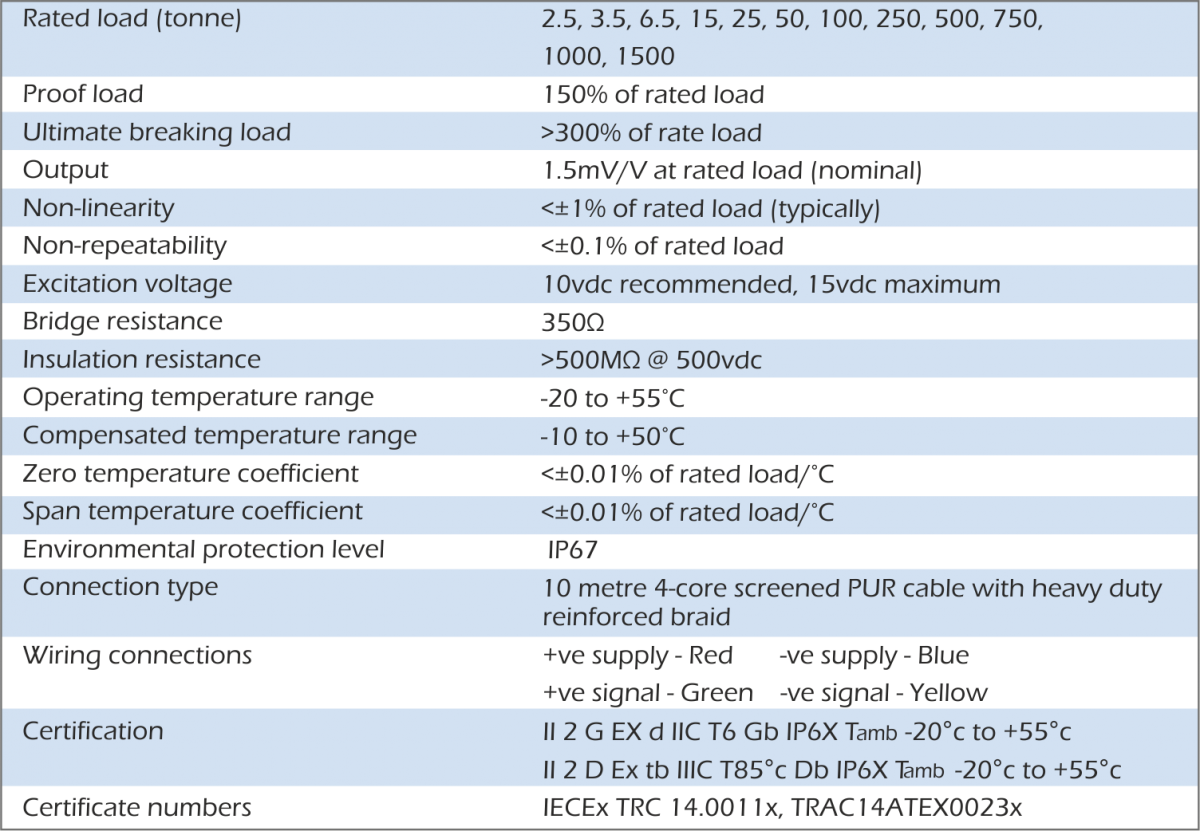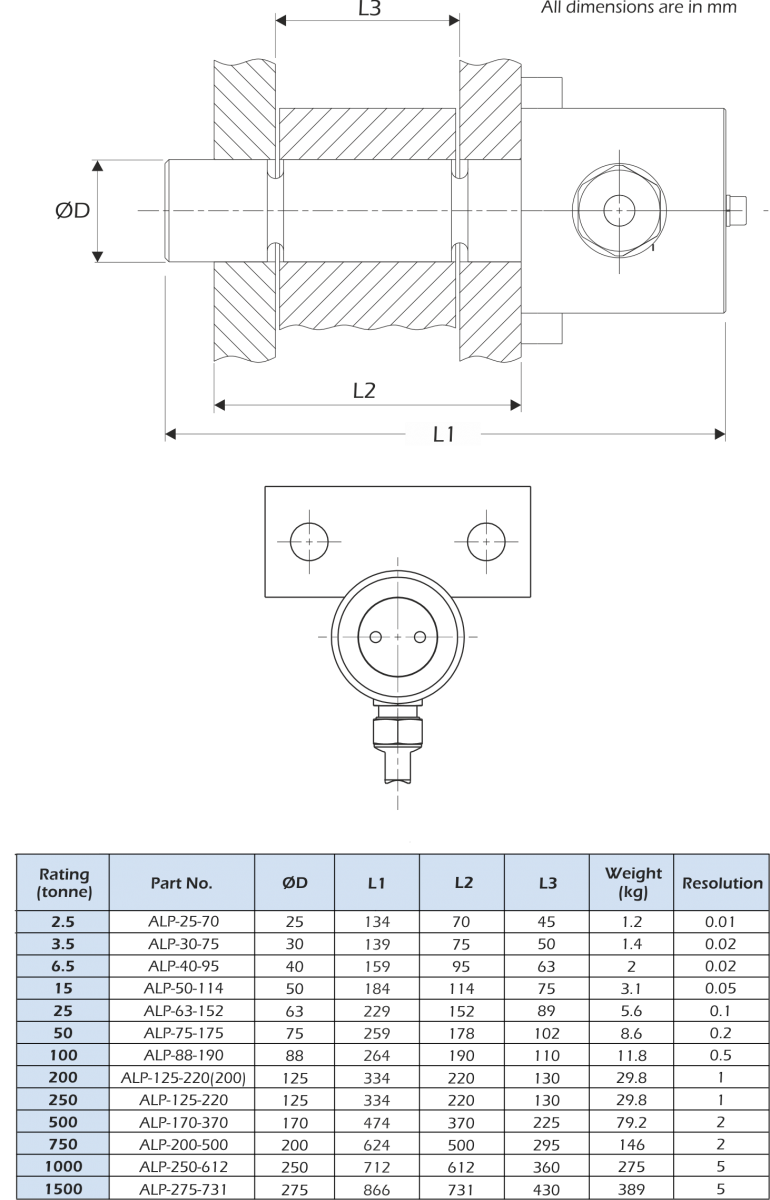 Crane overload protection
Winch force monitoring
Cable and wire dynamometers
Hoise overload protection
Mooring load tension measurement
Request a quote for ALP ATEX/IECEx Load Monitoring Pins