CDIT-4 Stainless Steel Low Profile High Accuracy Compression Load Cell
The CDIT-4 series of load cells has been designed for a wide range of force measurement and weighing applications where space is limited. The CDIT-4 is constructed from stainless steel, has a fully welded construction and are environmentally and hermetically sealed to IP68, offering a high level of corrosion resistance making it suitable for use in harsh environments. The product is ideally suited for hygienic and wash down weighing applications.
Available in load ratings covering 500kg to 30 tonnes, The CDIT-4 can be supplied complete with a vessel/tank weighing assembly, which is designed to make installation easier and to provide a means of realising the best accuracy from the product when installed, by eliminating the effects for vessel/tank thermal expansion. More details on the assembly are available on a separate datasheet (CDIT-4-WMOUNT).
We offer a wide range of additional instrumentation products to further enhance the product within a complete system. For vessel weighing applications, there are several displays and signal conditioners that can be offered to provide a complete weighing solution.
Environmentally sealed to IP68
Laser welded hermetic sealing
Low Height
Ratings from 500kg to 30te
Stainless steel construction with electro-polished finish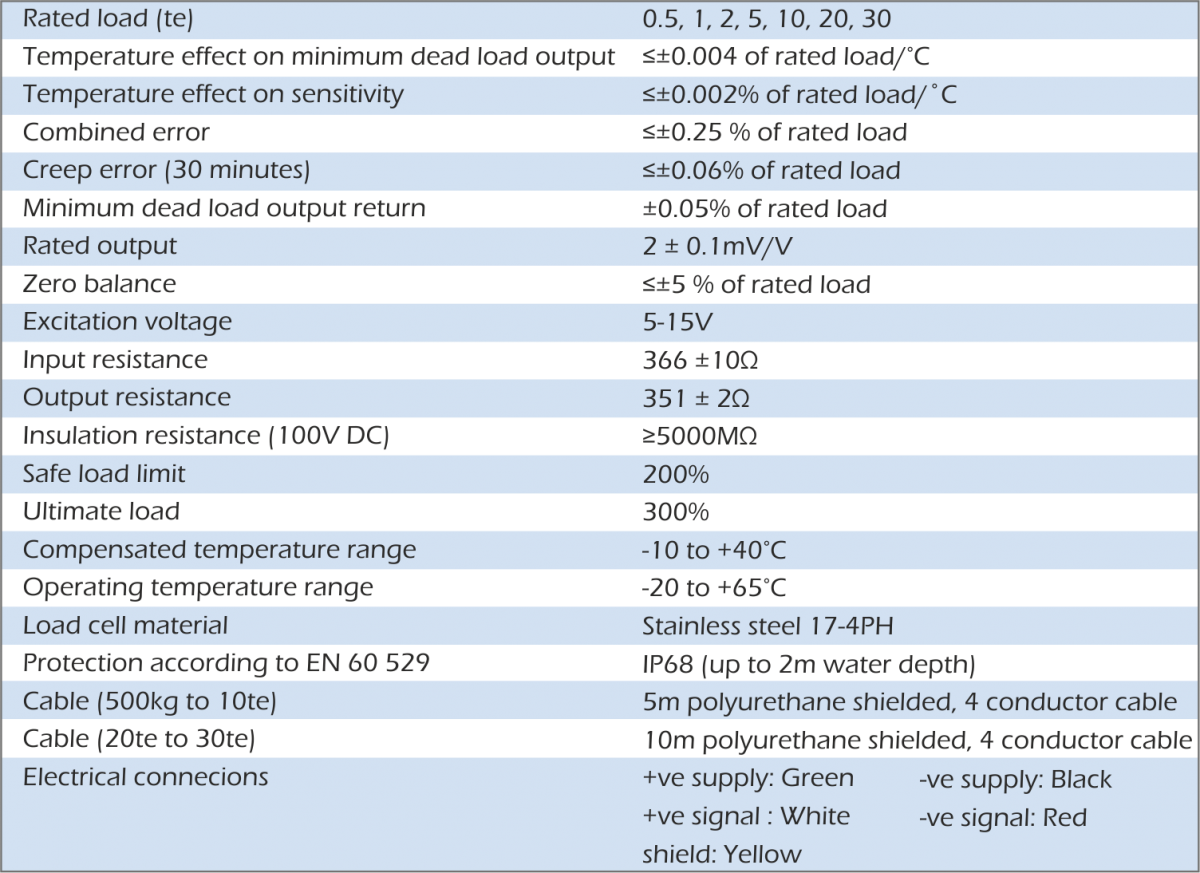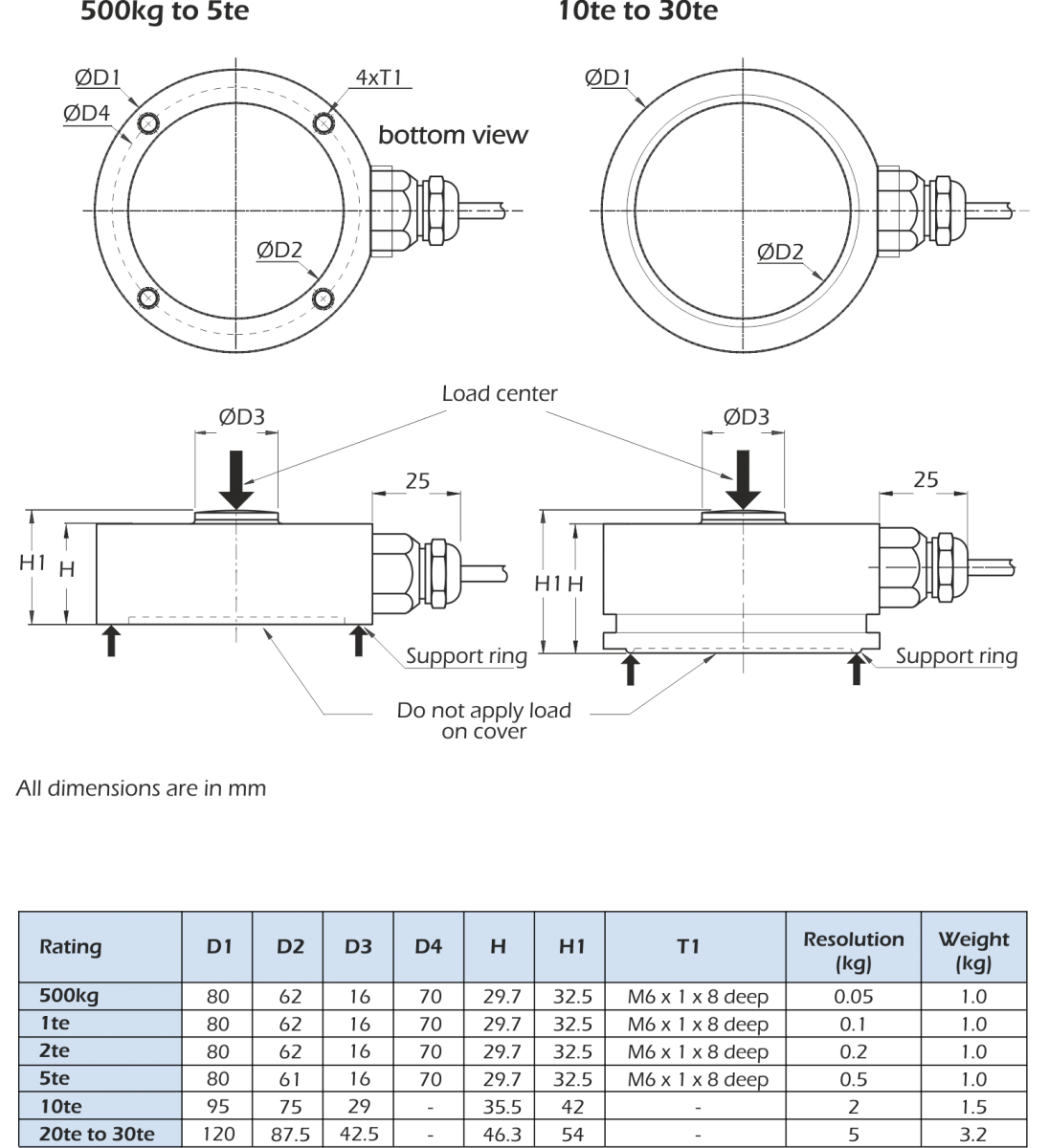 Hopper, silo and tank weighing
General force measurement
Process weighing and control
Low profile weighing systems
Request a quote for CDIT-4 Stainless Steel Low Profile High Accuracy Compression Load Cell