CWM-1 Container Weighing System
The CWM-1 Container Weighing System comprises of 4 load measuring pins (or typically 2 for Reachstackers) that replace existing load bearing pins on the spreader or headerblock. These are supplied with pre-wired cable assemblies for connection to an interface module that allows installation to be carried out by untrained personnel and facilitates fast and easy replacement of cables in the event of any cables becoming damaged. The interface module has a linearisation facility to allow for the calibration of the system when installed to achieve optimal accuracy. Data is then output to a ruggedised 8" tablet that for an RTG system displays the load on each twistlock and the percentage of the total weight, as well as the total weight on all four twistlocks. There is also a tare function and the facility to enter container numbers and generate reports.
With a Reachstacker system, the tablet displays the load on the left and right hand side of the container and the combined weight.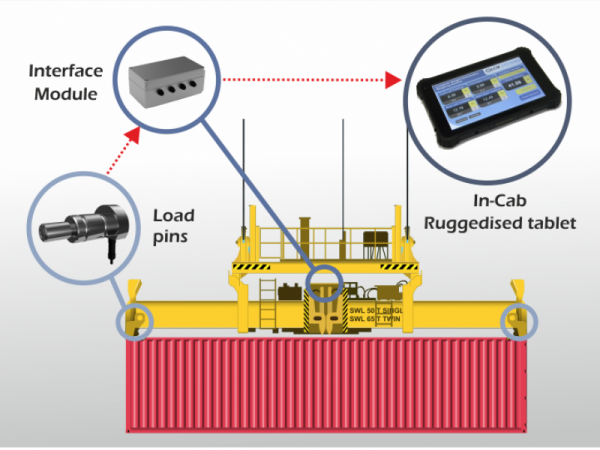 Accurate and reliable
Can be easily retrofitted to all existing container lifting equipment
Fast and simple installation ensures minimal downtime & reduces installation costs
Identifies eccentrically loaded and overloaded containers
Non-intrusive method of load measurement
SOLAS compliant
Stand alone system
Utilises proven strain gauge technology
Weighs in real time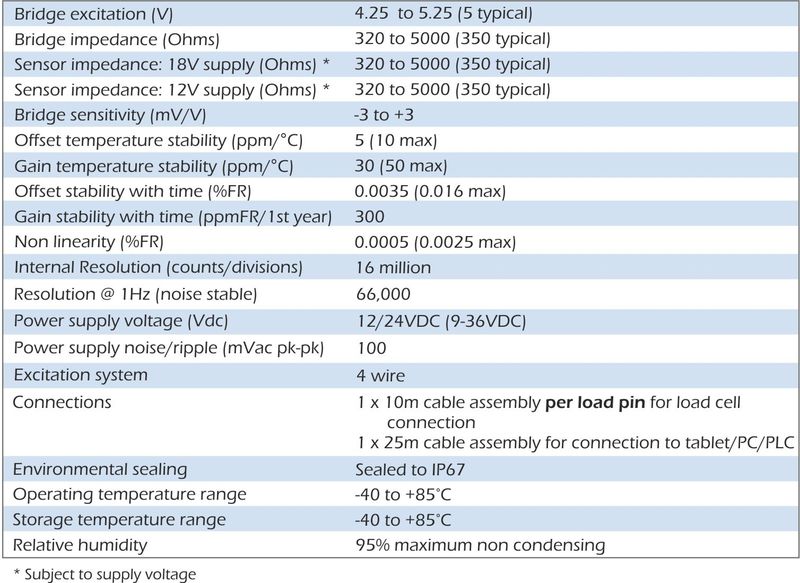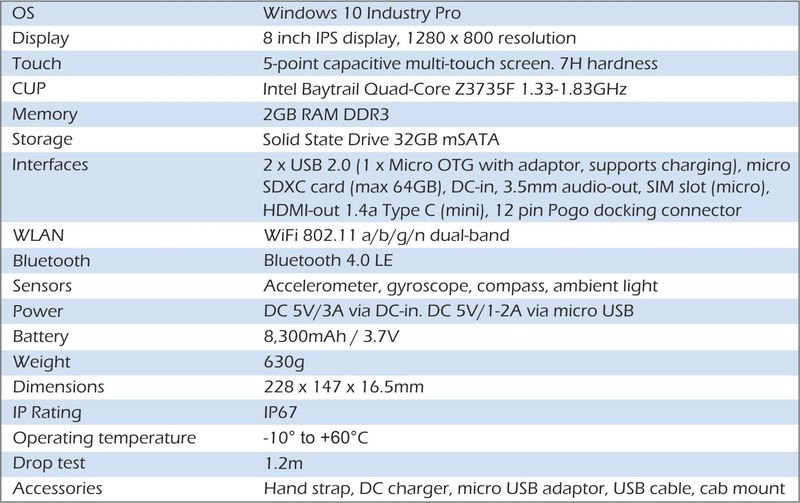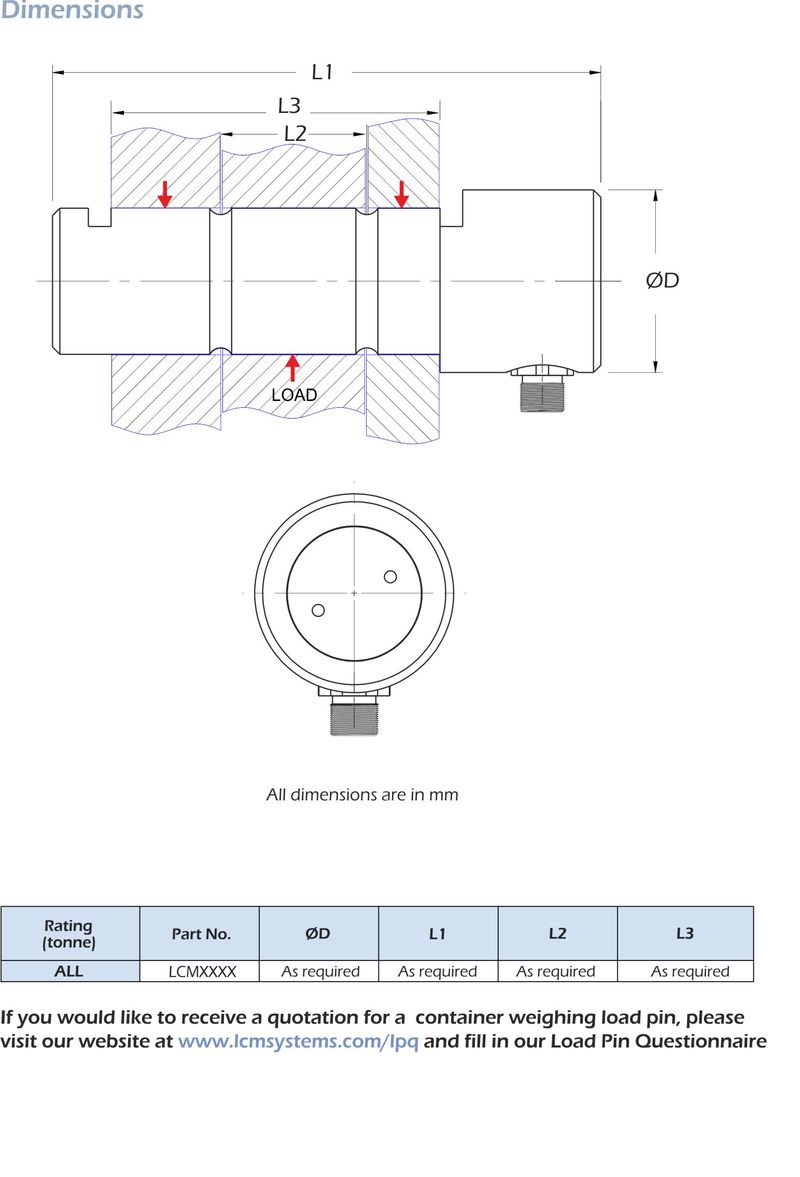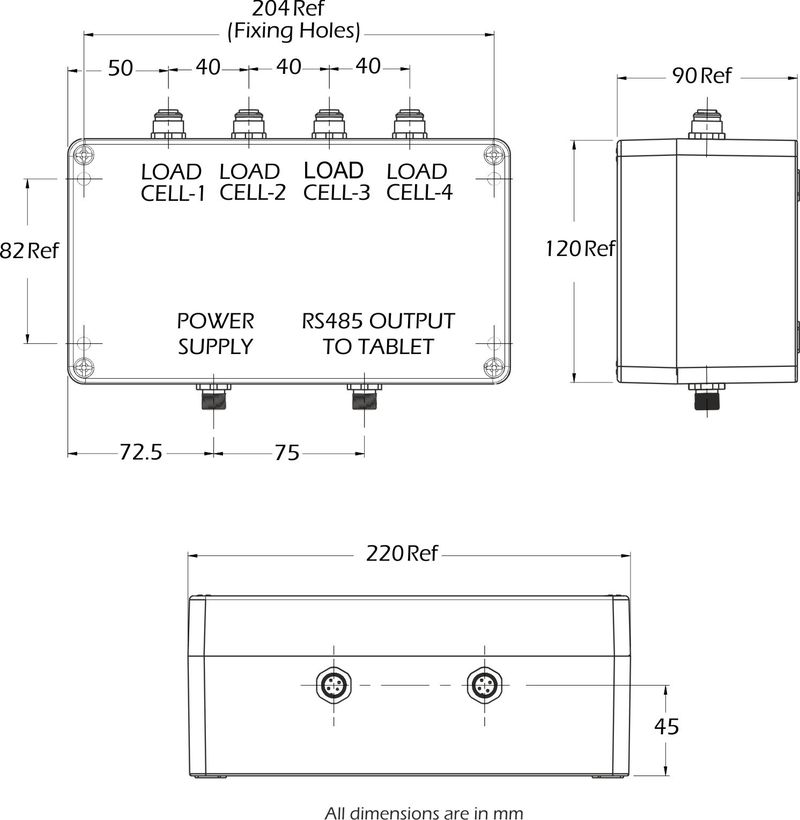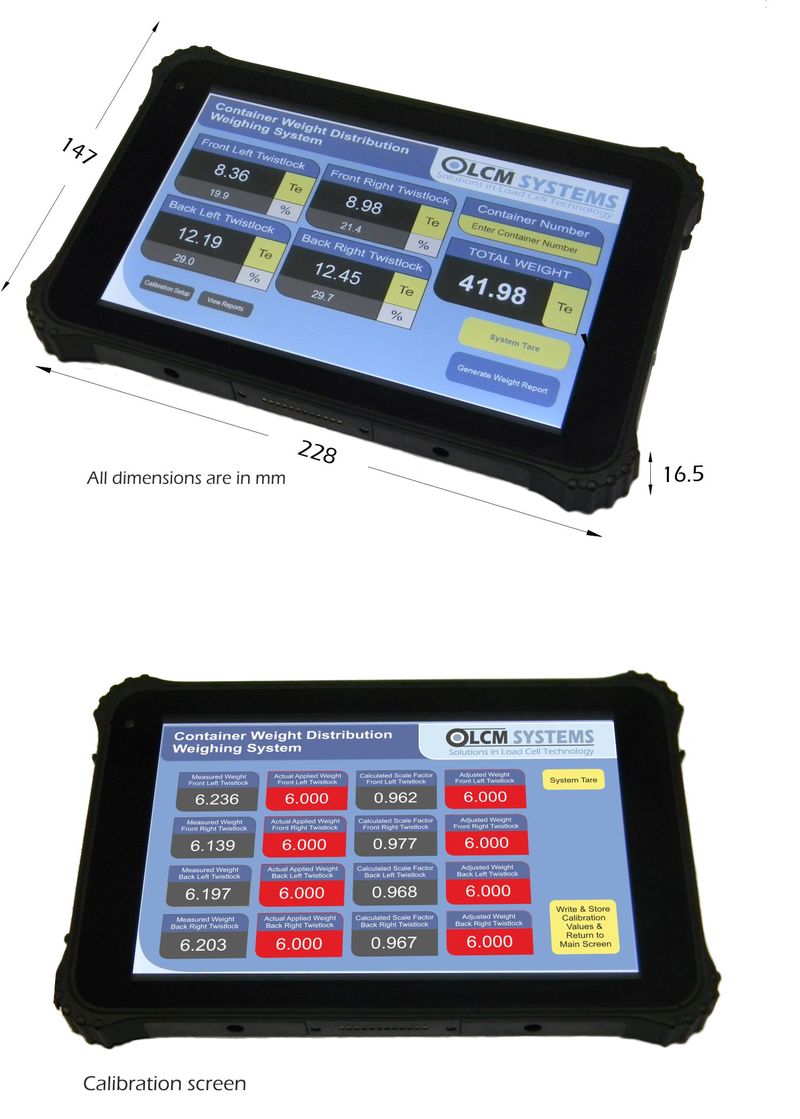 Container weighing
Eccentrically loaded container identification
Twistlock damage identification
Container overload prevention
Request a quote for CWM-1 Container Weighing System