JBA Active Load Cell Junction Box
The function of the JBA active load cell junction box is to enable easy adjustment of load cell (output) manufacturing tolerances without any channel interaction, to give a summated output.
The JBA Junction Box is used to sum the outputs from up to four load cells to allow them to be connected to the LCA20/SMW/ADW15 strain gauge indicator/controller. The individual channel gains can be set up via DIL switches and preset potentiometers to allow for 2, 3, or 4 load cells.
Adjustment of the gain does not interact with the offset and offset is preset to speed up matching of the load cell gain.
Combines corner correction with load cell termination
Ideally suited for use with the ADW15, SMW and LCA15
Improves overall system accuracy
Robust IP65 enclosure
Simple adjustment procedure
Sum outputs from up to 4 load cells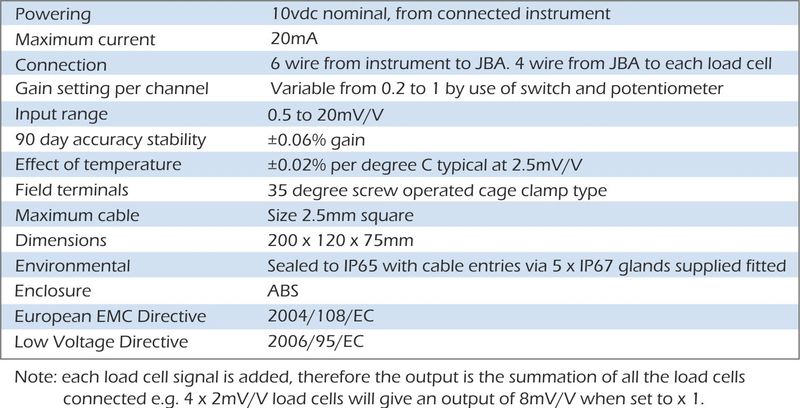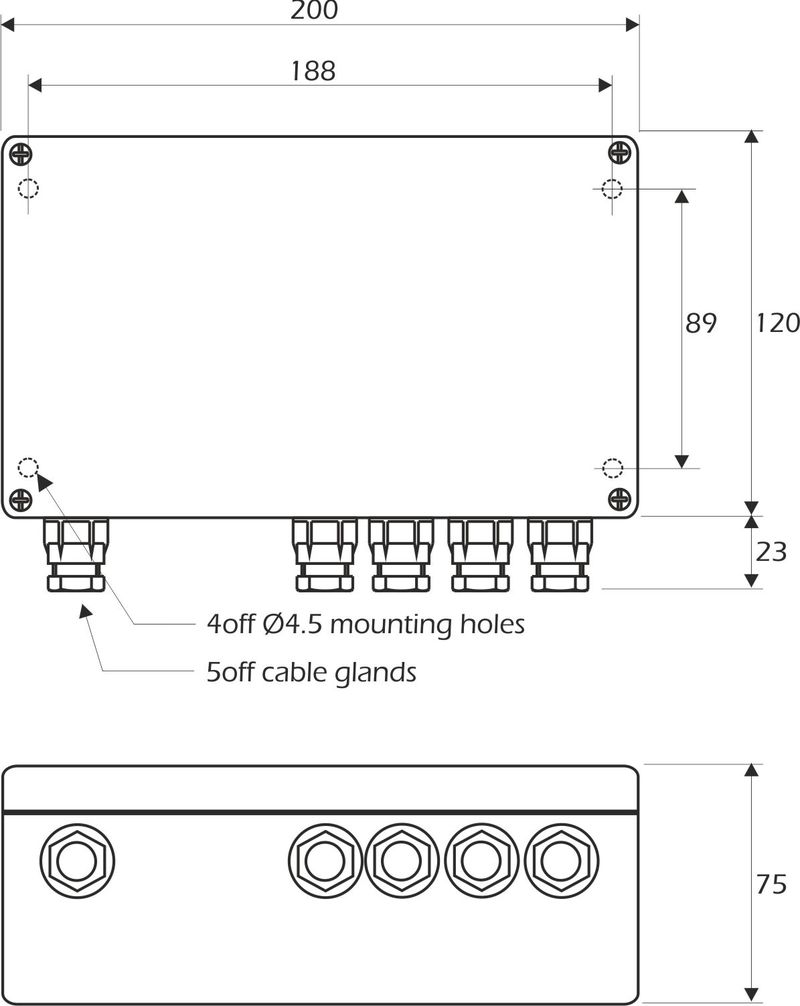 Vessel Weighing
Platform scales
Hopper weighing
Conveyor weighing
Batch weighing
Silo weighing
Request a quote for JBA Active Load Cell Junction Box