LCM1410 550te Subsea Submersible Stainless Steel Compression Load Cell
We received the initial enquiry for this load cell from a regular customer, who are offshore oil and gas system integrators. The load cells were required to be installed within a chain stopper, on a oil service platform.
These chain stopper load cells were to be designed as a retrofit solution, so we had a limited space available for the load cells. There were also some existing mounting points that were available, which we had to make the load cell fit, to aid expedient installation. The detailed criteria we had to meet is shown below, but the general brief was that the load cell had to be robust and should have an in service life, exceeding 10 years.
The main criteria we were given was as follows:
Overall height to be 117mm.
To be supplied with a mounting base, for simple installation
Environmental protection needed to be IP68
Accuracy to be <±5%
Full stainless steel construction essential
All critical load bearing materials must have full certificate traceability
Proof testing and final calibration to be witnessed by Lloyds Register of Shipping
550te Subsea Load Cell
Cover and mounting base manufactured from 316 stainless steel
Installed in chain stopper
IP68 sealing, suitable for full submersion
Load Cell had full welded construction
Load Cell manufactured from 17-4PH stainless steel
Low Height (only 117mm high)
Sub-sea connector and cable assembly
Supplied calibrated, with a calibration certificate, traceable to UKAS, with Lloyds witnessing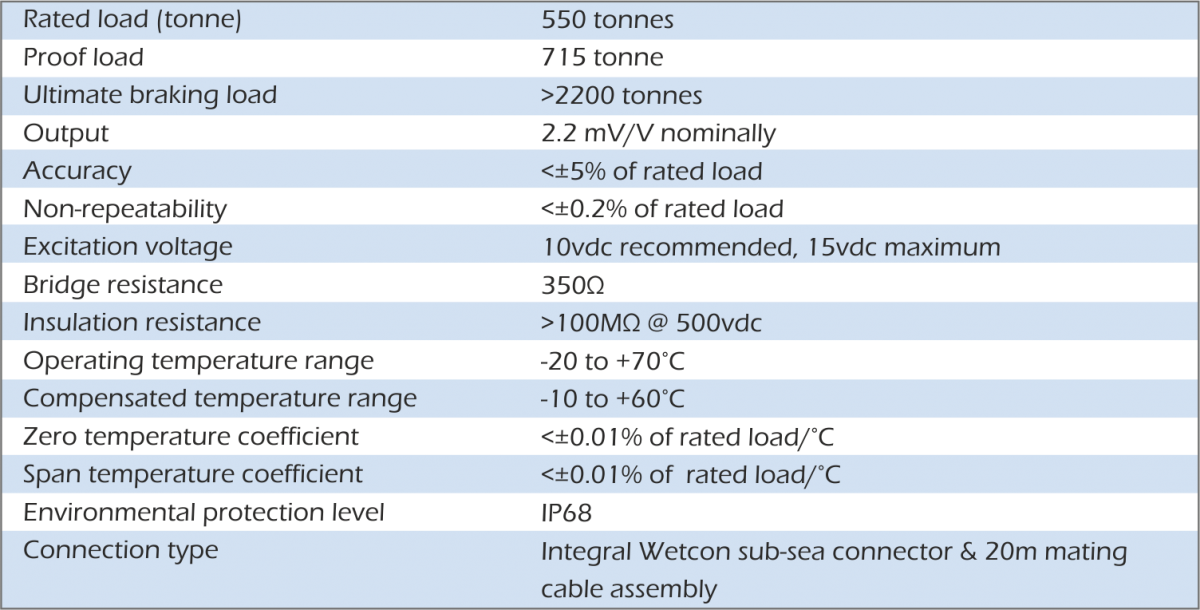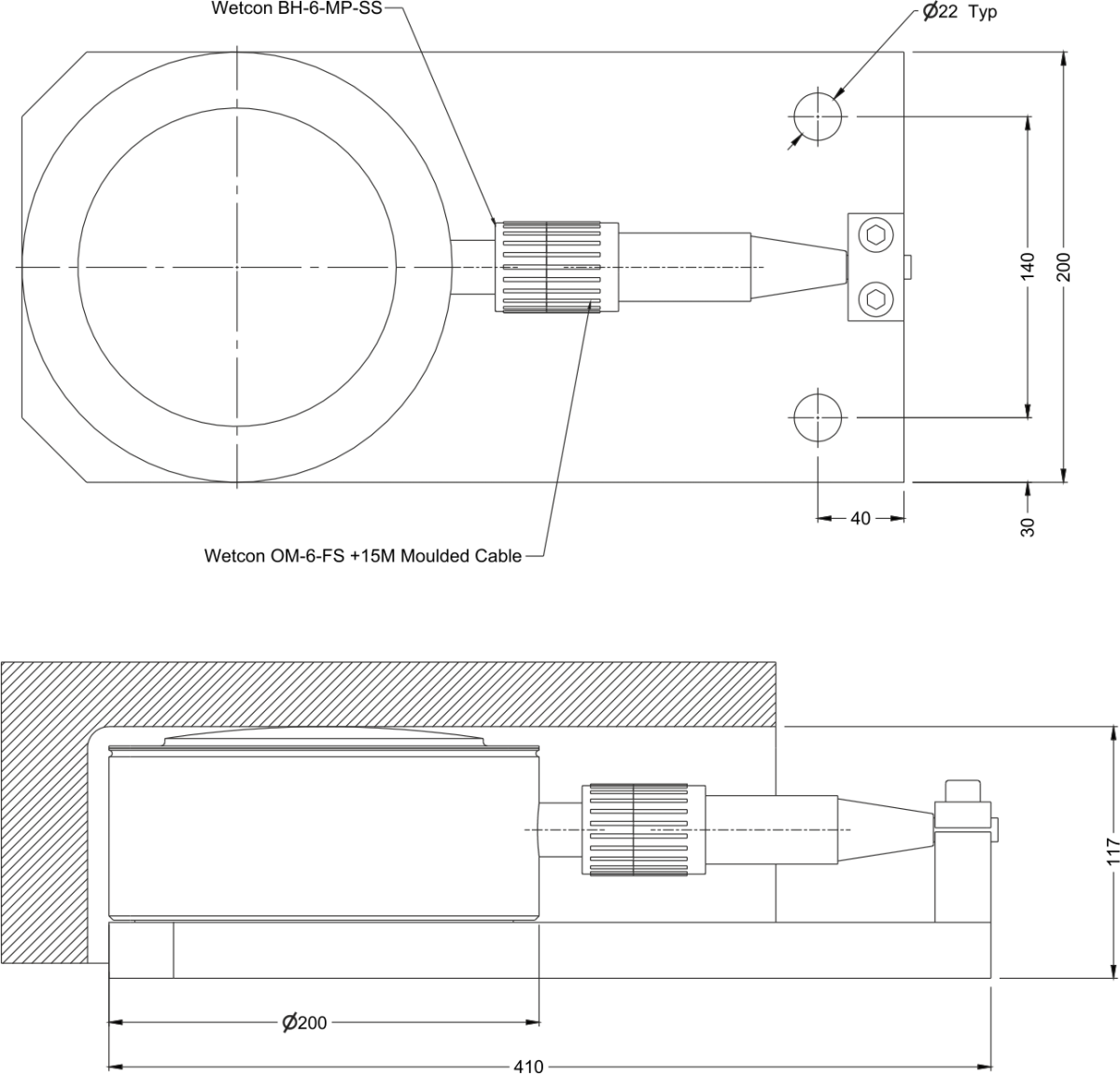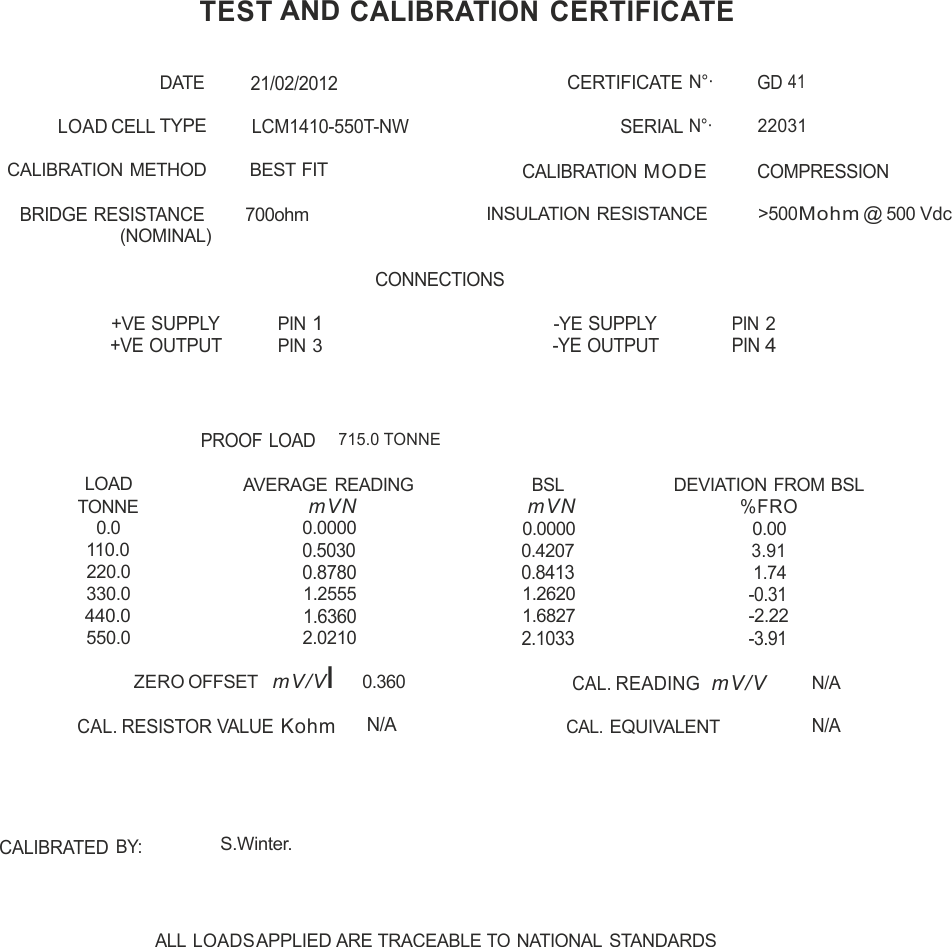 Request a quote for LCM1410 550te Subsea Submersible Stainless Steel Compression Load Cell