LCM3064 150te Sub-Sea Submersible D Type Load Shackle
This product enquiry came from one of our regular customers; a UK based offshore engineering systems integrator. Generally, we supply them load pins, which are installed into shackle and link assemblies that already exist on site. On this occasion, they needed a complete solution, with full traceability throughout the manufacturing process.
The load cell was to be rated at 150te and was to be used to measure mooring tension. The design needed to withstand full submersion in seawater. Material and proofload certificates were required for the shackle. The shackle pin had to be manufactured from stainless steel. The pin required full traceability, with the final proofload, calibration and documentation to be inspected and witnessed by ABS (American Bureau of Shipping).
The main criteria we were given was as follows:
The load cell had to be a shackle style load cell, and had to fit in an existing link plate, already on site
The load pin had to be manufcatured from 17-4PH stainless steel
Material certificates were required on all critcial load bearing parts
The final product had to withstand full submersion to 500psi.
For site insurance reasons, ABS witnessed inspection was required
All cables had to be robust and protected
150te Subsea Load Shackle
An integral Burton 5500 series subsea connector was used
Full traceability, with ABS witness inspection of documentation, proof load and final calibration
GN Rope H11 shackle
Loose spacers supplied, to enable flexibility when installing into a widely toleranced link plate
Mating 10m subsea moulded connector cable assembly, protected by heavy duty, steel reinforced hydraulic hose
Shackle pin was manufactured from 17-4PH stainless steel
Special anti-rotation bracket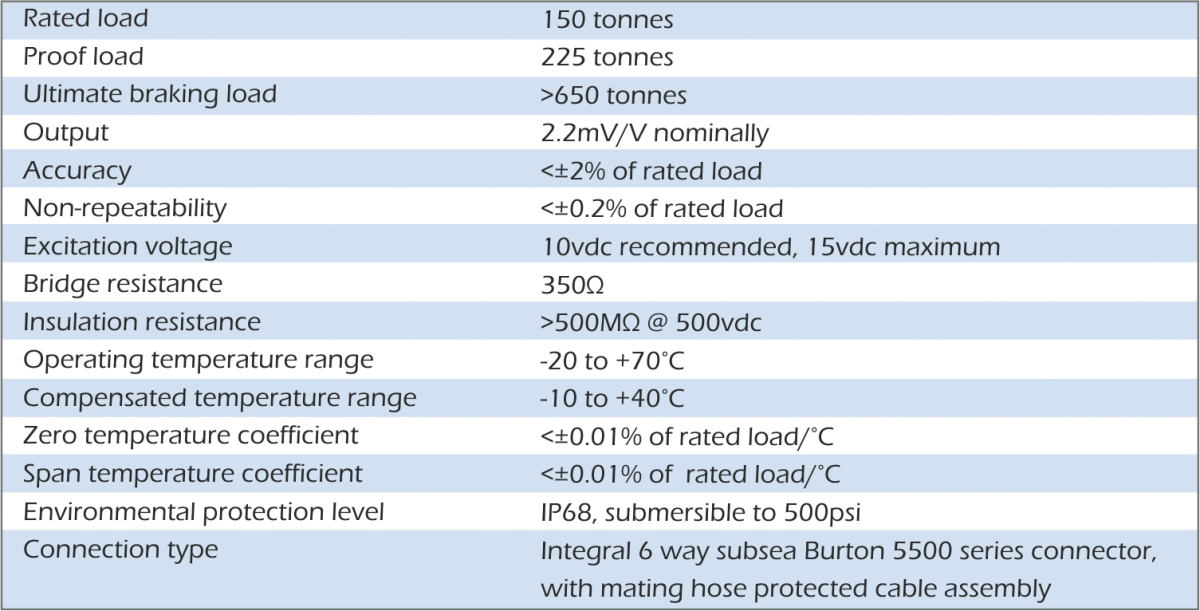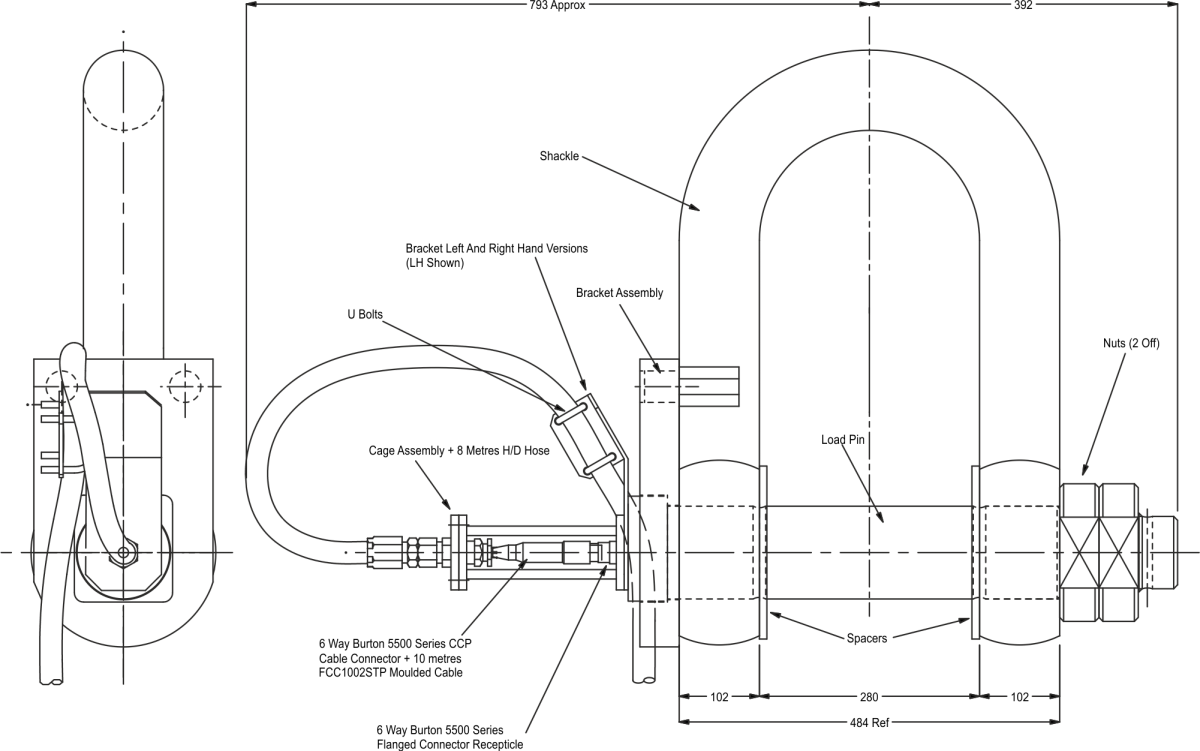 Request a quote for LCM3064 150te Sub-Sea Submersible D Type Load Shackle