LCM3503 250te Wide Body/Sling Saver Bow Load Shackle
The enquiry for this load cell was initially received by telephone, following a review of the products we had available on our website. The enquiry was from a well known and large oil rig and offshore platform manufacturer, based in the United Arab Emirates.
Their requirement was for 250te shackle load cells for a particular forthcoming project. However, due to budget constraints, they needed the solution to offer versatility for any future projects, so that the load cells could be re-used.
The main criteria we were given was as follows:
The load cell had to be a shackle style load cell.
Their preference was was a wide body shackle, or sling saver shackle.
The construction had to be robust for use in an offshore and heavy industrial environment.
Had to be manufactured with using a high quality shackle, with full traceability
The requirement was for 4off shackles. They wanted them supplied for use with a single display, with all 4 load cells summed.
They also wanted to be able to use the shackles individually, with a battery powered display
250te Bow Load Shackle
All four shackles were also calibrated with a TR150 to display the summed load
Each shackle was supplied with our TR150 handheld battery powered display
Existing shackle pin used
Greenpin Wide Body Shackle
Integral connector with 10m mating cable assembly. The connector was also field wireable
Robust construction, offering IP68 sealing
The complete system was supplied fully calibrated and issued with certificates, traceable to UKAS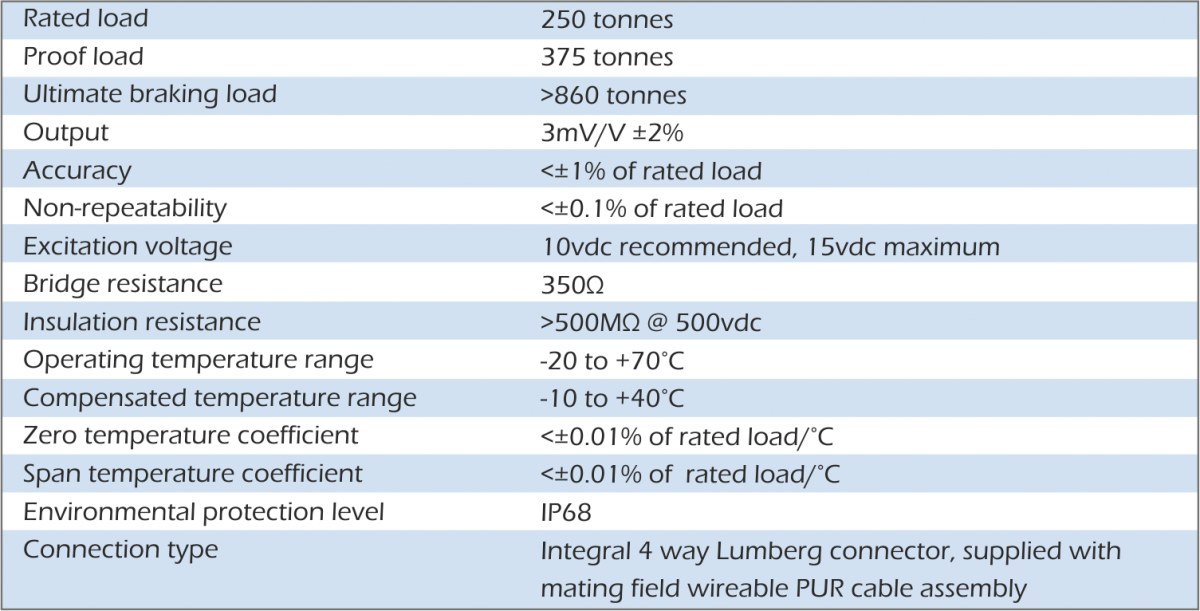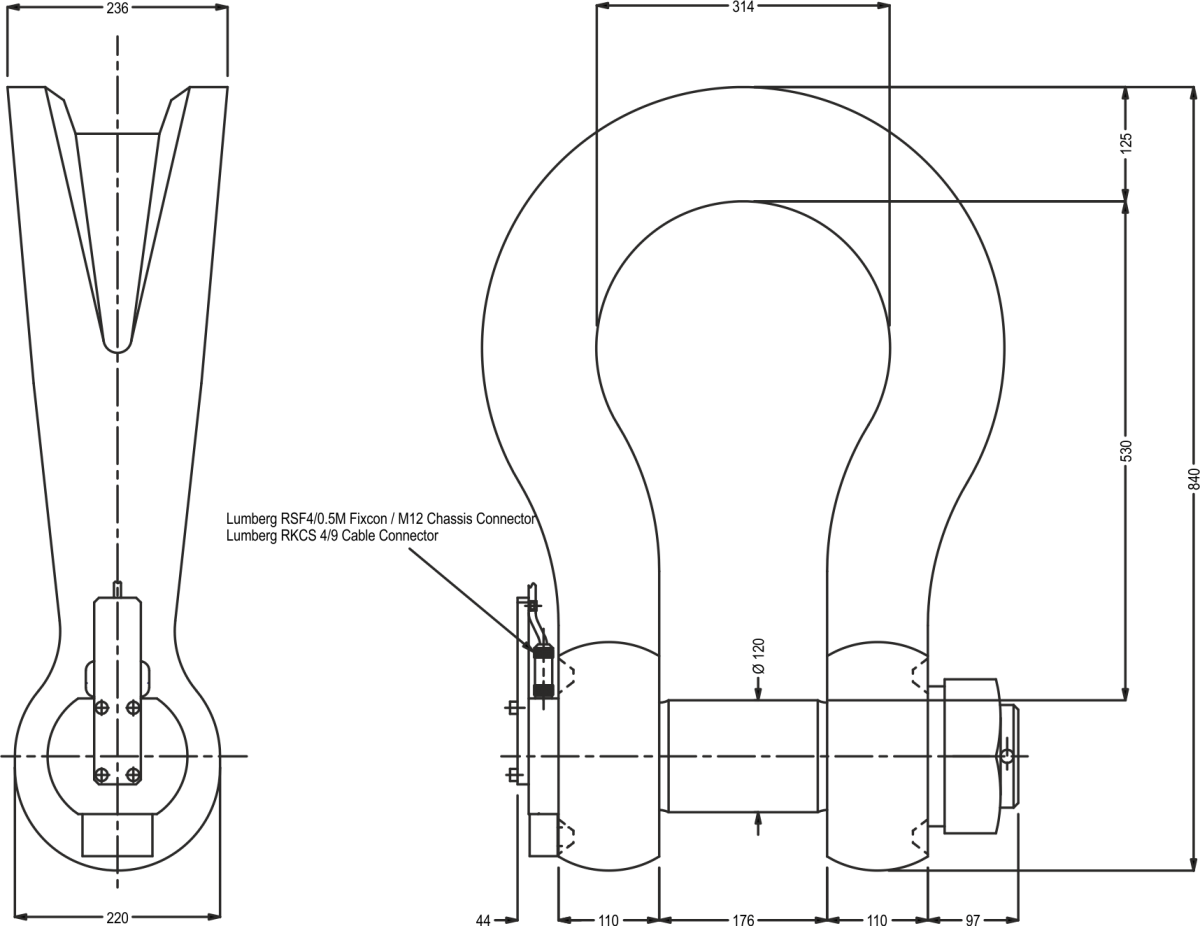 Request a quote for LCM3503 250te Wide Body/Sling Saver Bow Load Shackle