LCM4348 250te Compression Load Cells
An enquiry was received from a regular customer operating in the heavy lift industry. They were looking for a Centre of Gravity system (COG) that could be used in a variety of weighing applications.
A custom version of the popular CPA compression load cell was offered, rated to 250 tonnes and supplied complete with base plate and load cap for optimal accuracy. The requirement was for 10 load cells with individual handheld displays, but the customer wanted to be able to use any display with any of the load cells. To achieve this, the load cell design incorporated a TEDs chip, which holds information such as model, serial number and calibration settings. This allows the load cells and handheld displays to be interchangeable, saving time and increasing system functionality. They can also be used or other measurement applications when not being used as part of the COG system.
A tablet display was also supplied as part of the system that showed the load on each load cell, the total load and the centre of gravity point.
For the first application, the COG system was used to weigh and transport 12 pipe rack modules with differing weights of up to 430 tonnes. The system proved to be instrumental in the successful lifting and transportation of the pipe rack modules.
Future use of the COG system will mainly be for determining the centre of gravity of ship to shore (container) cranes when they are taken out of service for maintenance purposes.
The customer was very happy with the system's performance, and have since gone on to order additional Centre of Gravity systems.

The main criteria we were given was as follows:
10 x 250 tonne compression load cells
One handheld display per load cell required, but each load cell must be able to be used with any handheld
Tablet PC with customised 8 channel COG software showing individual load cell weight, total combined weight and centre of gravity
Each load cell must be supplied in its own wooden crate for ease of transportation
To be supplied with a mounting base for simple installation
Environmental protection needed to be IP67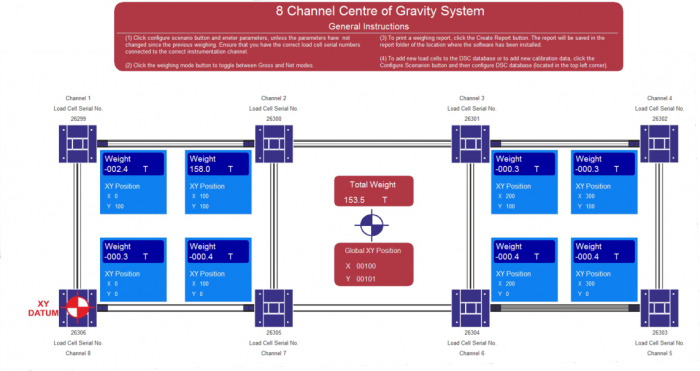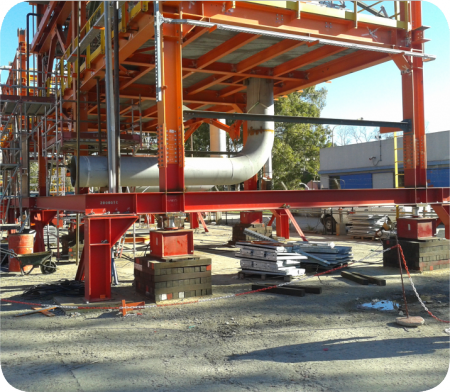 250te Compression Load Cell
Centre of gravity system
Customised 8 chanel COG software
Each load cell supplied with a TR150 handheld display
Environmentally sealed to IP67
Load Cell manufactured from 17-4PH stainless steel
Supplied with base plate and load cap
TEDS enabled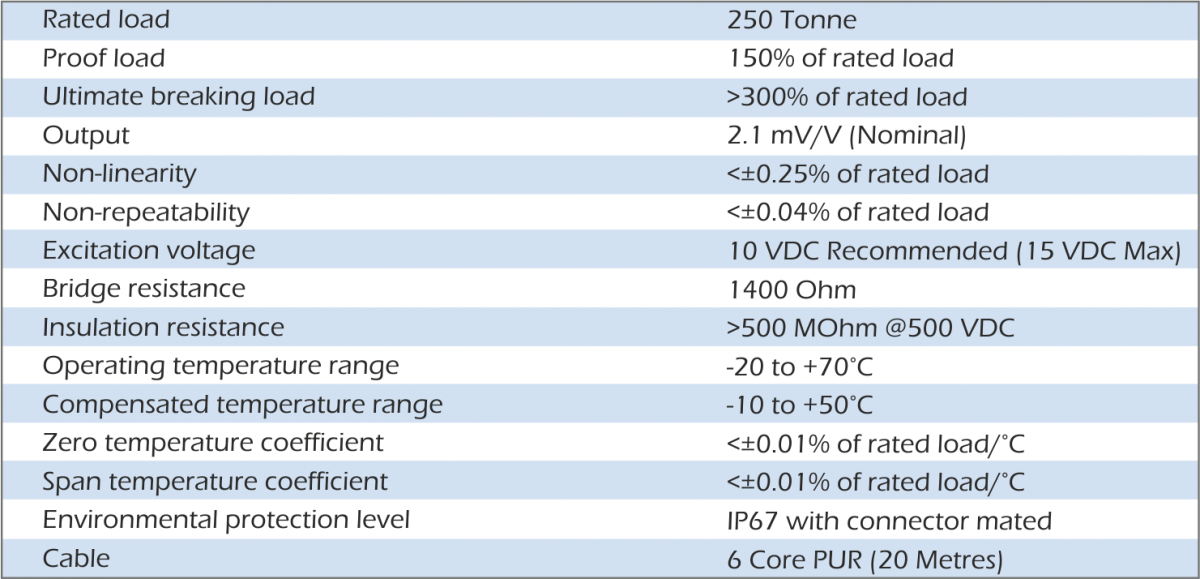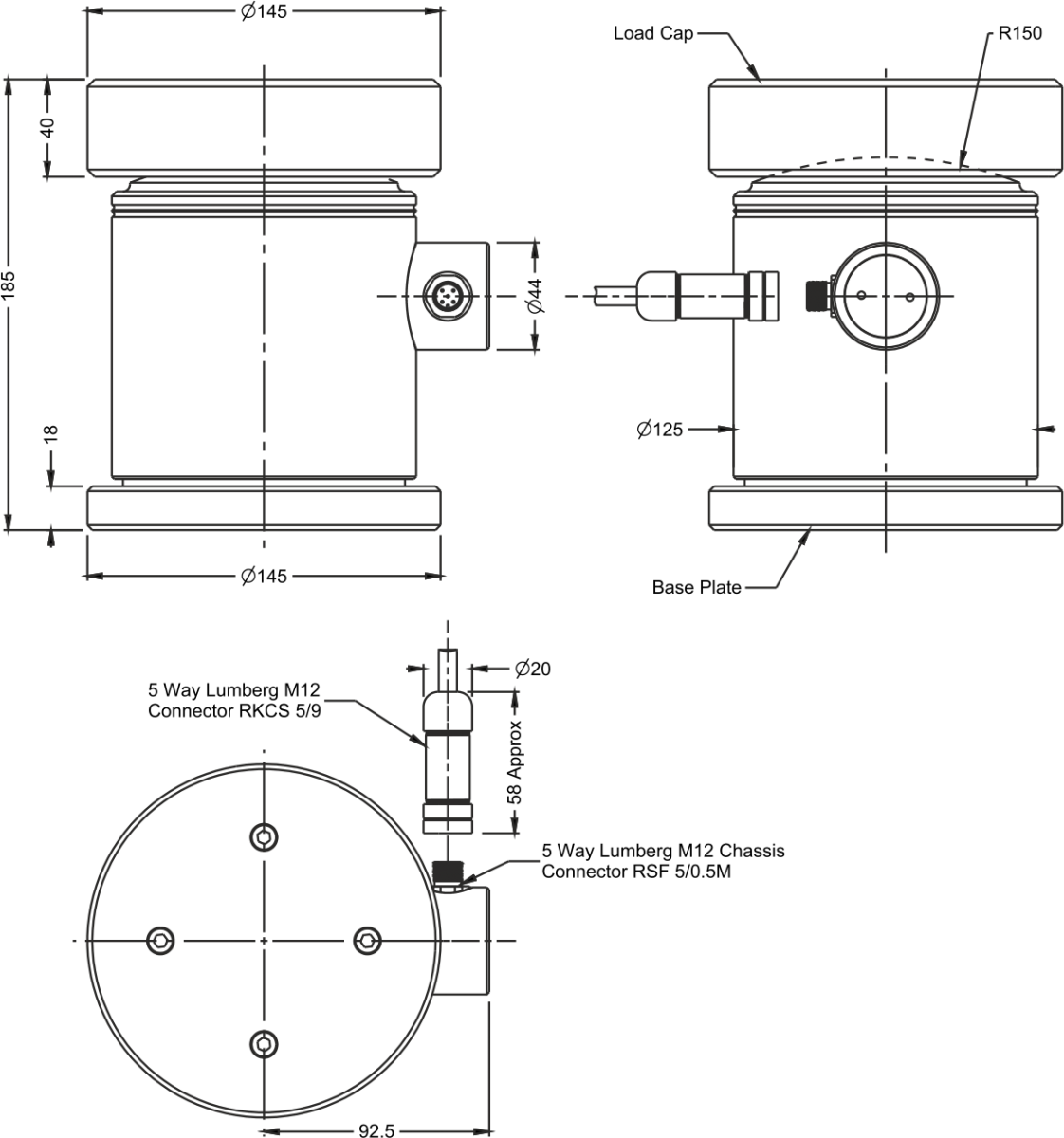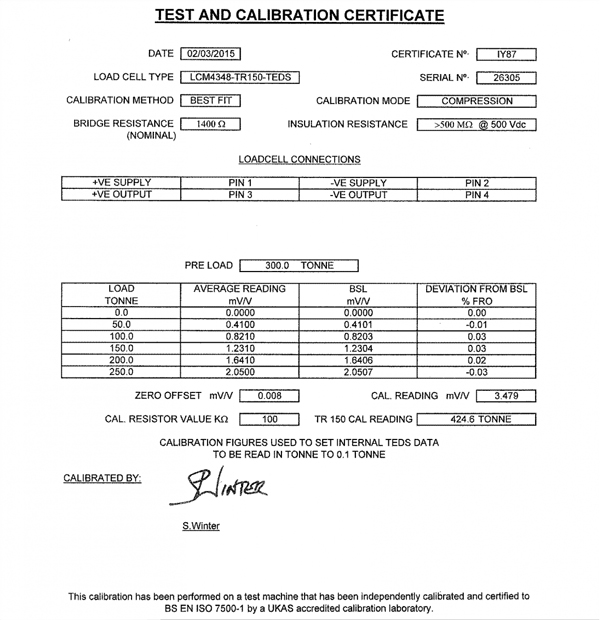 Request a quote for LCM4348 250te Compression Load Cells