T24-HA Wireless Advanced Handheld Display
The T24-HA is an advanced handheld display which forms part of the popular T24 sensor acquisition system range. It allows wireless remote viewing of multiple inputs such as strain, voltage or current using 2.4GHz radio. The device provides sleep and wake functionality for all wireless modules thus extending battery life and reducing maintenance costs. The wide operating temperature range and the robust technology ensures that the T24-HA is not susceptible to harsh physical or electrical environments.
The module can operate in two modes:
Result Mode:
This default mode creates a single resultant by summing the values from up to 12 acquisition modules simultaneously, as well as allowing users to view the discrete values that make up the result.
Item Mode:
In this mode each acquisition module is treated as a separate entity and the T24-HA is used to cycle through each one.
The T24 Toolkit software offers a fast and simple way to configure the display format, unit conversion, zero adjustment and transmitter selection. A function key can send the
displayed value to other receivers such as a printer.
LCM Systems can supply the T24 products integrated into various sensors to form a wireless sensor system. There are several standard products which utilise the T24 range, including the TELSHACK, WLL and RILL ranges. Please contact LCM's technical department to discuss your wireless load cell requirements.
2 way radio system for data integrity
6 button tactile keypad
800 metre (2600 feet) range maximum
Advanced wireless handheld indicator
Can display up to 12 data inputs
Environmentally sealed to IP67
Programmable wireless print capability
Simple configuration and calibrated via PC using base station with Telemetry Toolkit software
Sum or item display
Very low power consumption for long battery life
Worldwide licence exempt 2.4 GHz radio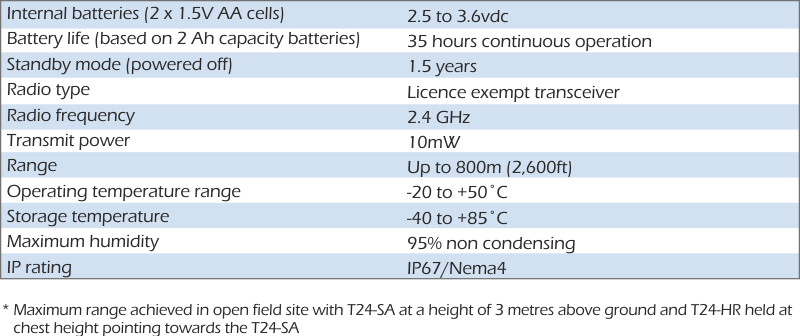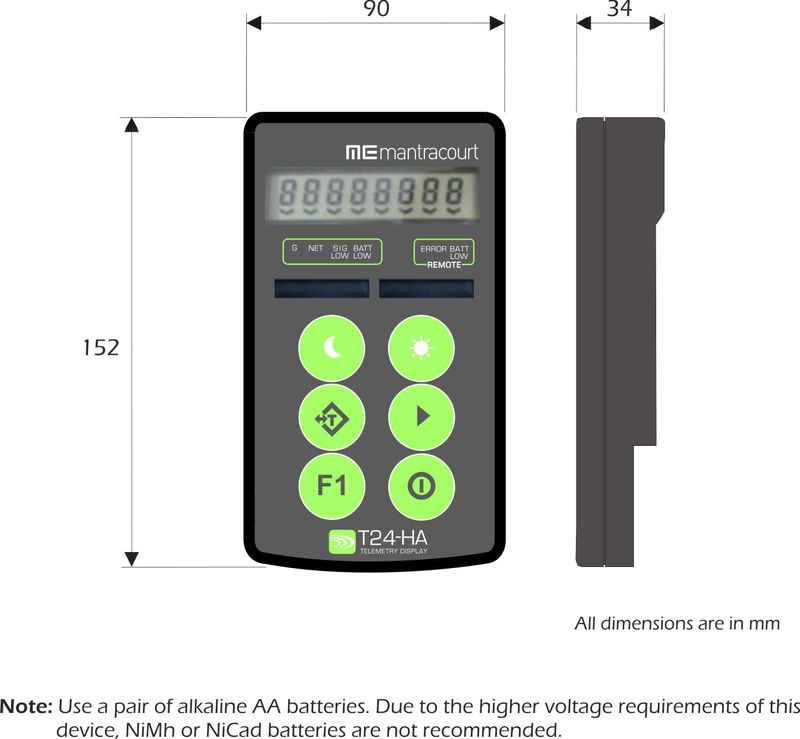 Wireless shackle load cells
Wireless link load cells
Platform Weighing
Vehicle Weighing
Rotating machine force measurement
Balancing Systems
Simple Centre of Gravity
Request a quote for T24-HA Wireless Advanced Handheld Display