T24-VA & T24-IA Wireless Voltage & Current Input Acquisition Module
The T24-VA & IA are high performance voltage (0-10V) and current (0-20mA calibrated to a 4-20mA range) to radio telemetry converter modules offering precision measurement with high performance two-way telemetry. For use in any measuring application, from torque to weight, vibration to flow, the T24-VA and T24-IA offer users a complete solution to your measurement requirements.
The modules form part of a simple measurement system that offers the opportunity to collect measurements from a variety of sources, enabling accurate and immediate data collection without the requirement for extensive and labour intensive cabling operations.
Low power modes allow the module to 'power down' between transmissions or to 'power off' completely and can be controlled by other T24 products such as the handheld displays or a base station. The module can be configured to last several years on 2 x alkaline AA batteries or alternatively powered from 2 x NiMH or 1 x 3V Lithium.
The high accuracy, low noise measurement electronics deliver high resolution, low drift results which can be user calibrated over 9 points to enable linearization and to deliver results in user definable engineering units. The results can be transmitted at rates up to 200 per second to other T24 devices such as handheld displays, analog outputs and base stations etc.
The licence-free 2.4GHz radio provides a line-of-sight communication range of 800 metres (2,600 feet), extendable by the use of a repeater. The use of the latest DSSS radio technology minimises local radio interference and ensures data integrity and security.
LCM Systems can supply the T24 products integrated into a complete system to meet a variety of different application requirements. Please contact LCM's technical department to discuss your wireless telemetry requirements.
2 way radio system for data integrity
600 metre (1970 feet) range maximum
Acquisition modules
Option of hand held remote display or PC interface for data capture
Remote power on/off (sleep/wake)
Simple configuration and calibrated via PC using base station with Telemetry Toolkit software
Very low power consumption
Very small size
Voltage and current intput
Worldwide licence exempt 2.4 GHz radio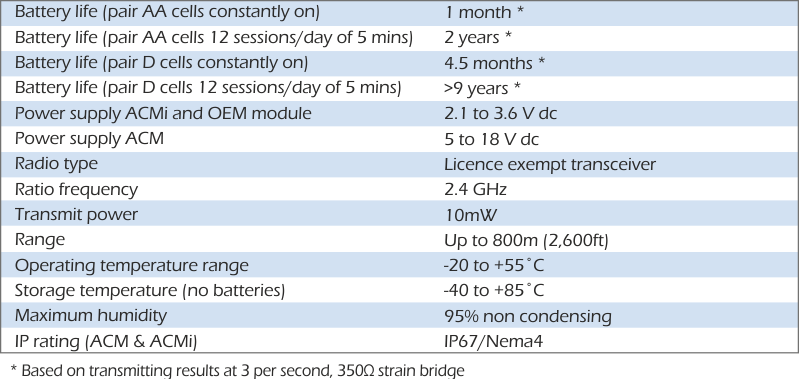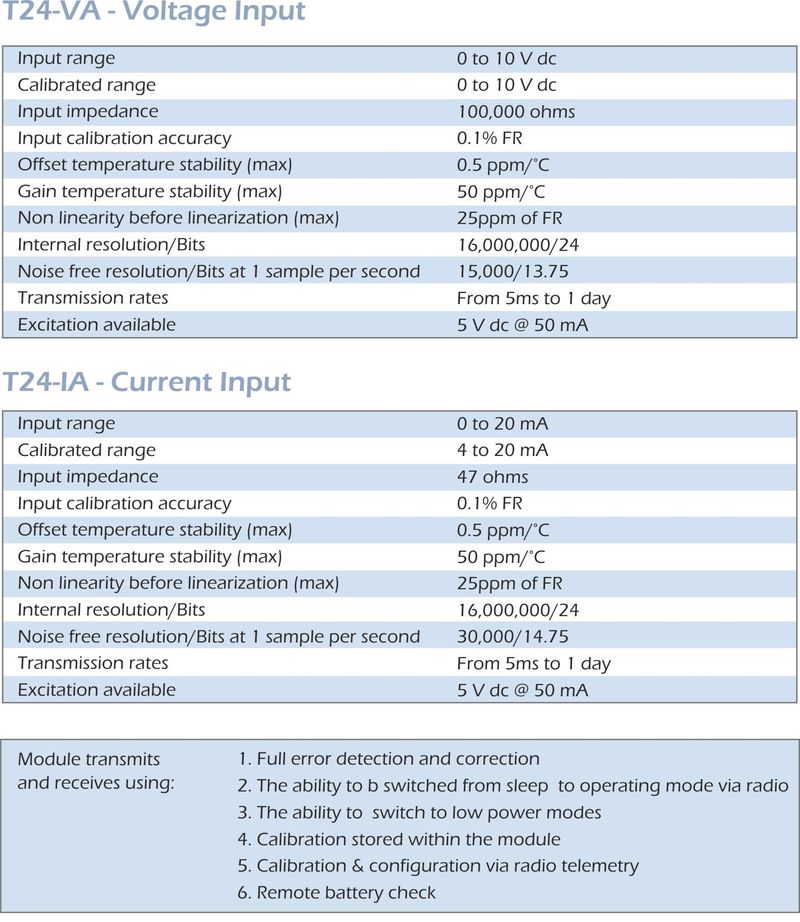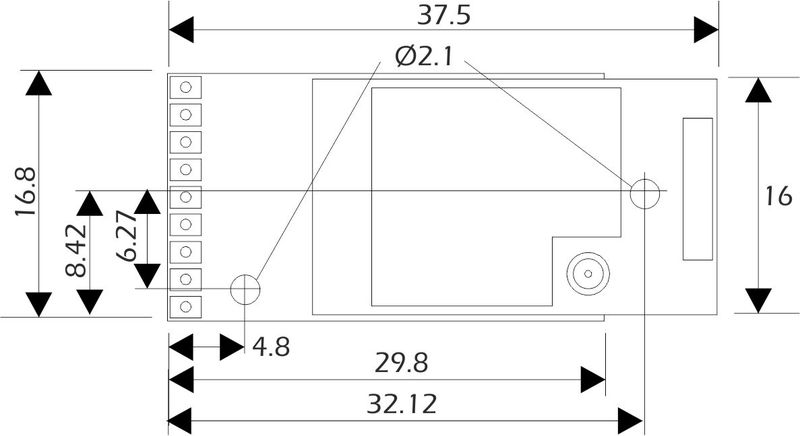 Wireless conversion of process sensors
Request a quote for T24-VA & T24-IA Wireless Voltage & Current Input Acquisition Module