X24-ACMI-SA ATEX Wireless Strain Gauge Transmitter Module
ATEX / IECEx telemetry transmitter module measures strain input and periodically transmits data for receipt by X24 or T24 receivers. High accuracy ratio-metric input allows for calibration and linearisation for pressure, force and weight measurement in explosive atmospheres with extremely low temperature drift.
Housed in an environmentally sealed IP67 enclosure with battery holder for two Lithium Energiser L91 AA batteries. This flexible transmitter supports a wide range of bridge
sensors and is ideal for places that are difficult for a wired connection.
The licence free 2.4GHz direct sequence spread spectrum (DSSS) radio technology offers high integrity, error free communications which can co-exist with other wireless technologies such as Wi-Fi, Bluetooth® and Zigbee® and is approved for FCC, IC and European use (ETSI).
The X24 Telemetry range of products are ATEX and IECEx approved members of the larger T24 Telemetry product range. Systems can be put together using X24 in the hazardous areas and T24 in safe areas as required. Free Toolkit software provides simplified configuration of modules and other free software provides logging and visualisation functionality for Windows PCs.

High accuracy
Calibration and linearisation to engineering units
Cross compatible with X24 and T24 receivers
Worldwide licence exempt 2.4GHz radio
Up to 800 metre (2600 feet) range maximum
Environmentally sealed to IP67
Approved for use in explosiveatmospheres, Zones 1 & 2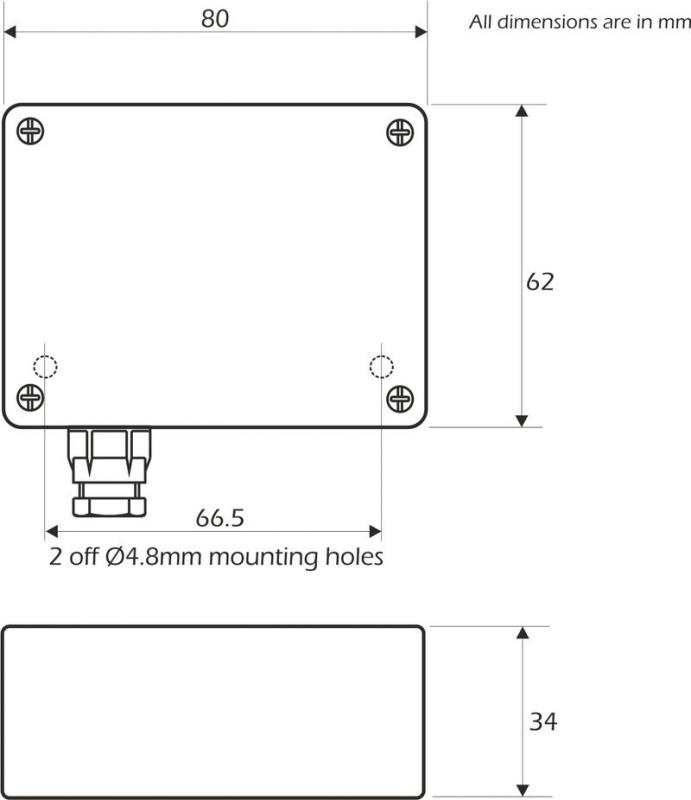 Crane Weighing and Overload Protection
Production machining condition monitoring
Vessel Weighing
Vehicle Weighing
Request a quote for X24-ACMI-SA ATEX Wireless Strain Gauge Transmitter Module