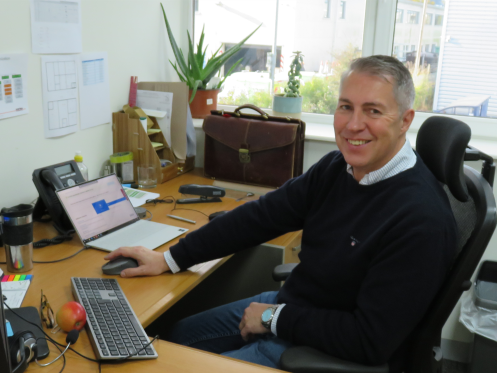 LCM Systems Welcomes New Managing Director 📰
10th Nov 2023
This week we are excited to introduce our new managing director, Jeff Williams. He officially joined the company on the 4th September, so has had a few weeks now to settle in and start to make some changes within the company in support of future growth.
Jeff has 24 years' experience in engineering and management roles, including spending the last 10 years at Flintec as group head of engineering. Flintec manufacture weight measurement products including load cells and force sensors, so Jeff already has extensive knowledge and expertise in the load measurement industry that he brings with him to his new role.
Jeff's main tasks will be to develop and implement a comprehensive strategy that will deliver significant grown over the coming years, in line with the objectives of our new owners, Interface Inc. Key to this will be the employment of additional team members throughout the company to ensure we continue to provide outstanding levels of customer service and high-quality products. Additional investment will also be made in new equipment where needed and in improving existing facilities to meet the growing demand for our specialist load measuring products.