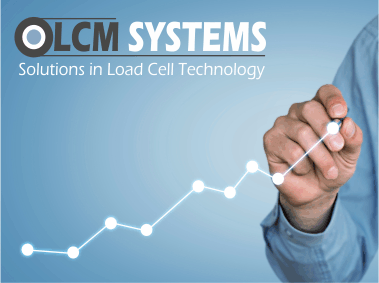 Interface Introduces new LCM Systems leaders and celebrates exceeding key growth targets for 2023 📰
17th Nov 2023
Additions of Jeff Williams, Rob Cooch and Chloé Baile Provide Essential Experience in Driving Significant Business Achievements for LCM Systems Customers

Interface, Inc., the world's trusted leader in technology, design, and manufacturing of force measurement products, announced the acquisition of LCM Systems in June 2023. Today, we present our newest LCM leaders and team members responsible for its 2023 success and future growth. Interface introduces and recognizes the contributions of LCM's newest leaders Jeff Williams, managing director, and Rob Cooch, production and operations manager, along with key team member Chloé Baile, who is our new strategic sales engineer.

"LCM Systems is an outstanding addition to Interface as demonstrated by the growth in 2023, which exceeds our target and is further evidence of the outstanding team, product, and service offerings that are in high demand," said Greg Adams, CEO of Interface. "We are extremely confident in the additions of Jeff, Rob, and Chloé to LCM System and their experience in serving as key catalysts to the expansion in business, high-quality measurement solutions, and additional new markets and customers."

LCM Systems has seen significant growth across all levels of its business over the past few years, which has been a positive development in terms of exceeding 2023 goals. In keeping up with the pace of growth, LCM has invested in key talent to improve production and calibration resources. The leaders profiled below represent new personnel and expanding roles.

Jeff Williams, Managing Director, LCM Systems
Williams joined Interface in September 2023 and has taken on the role of managing director, where he is responsible for sales, operations, engineering, quality, and supply chain. Williams has more than 35 years in the electronics and engineering space, and before joining LCM, he served for 10 years as group head of engineering at Flintec. Williams also spent 24 years in various roles at Hitachi Home Electronics & Panasonic AVC Design Centre in engineering and management. Jeff offers extensive experience and strategic skills essential to expanding LCM and fulfilling growing customer requests and orders.

Rob Cooch, Production and Operations Manager, LCM Systems
Cooch joined LCM in October 2023 as production and operations manager. He is responsible for overseeing the production process and coordinating all activities, day-to-day scheduling of production, and managing the department consisting of eight operators across two areas. Before joining LCM, Cooch was a member of a cross-functional team looking at NVA, which, through various lean changes in production, succeeded in significantly reducing build time and manufacturing costs. Rob is vital for helping LCM fulfill the demands for LCM products with a highly skilled operations team.

Chloé Baile, Strategic Sales Engineer, LCM Systems
Baile joined LCM in October 2023 as a strategic sales engineer. Her responsibilities in this role include building effective, strong relationships with key decision-makers of customer accounts and retaining and nurturing business growth. She liaises between customers and LCMs engineering design experts to create optimum solutions.​ Before joining LCM, Baile's experience was predominantly in the automotive industry. She led engineering business development and project manager for special projects for Tier 1 Automotive, F1, and Motorsport, including Classic Heritage for Aston Martin, Ferrari, Lotus & Jaguar Land Rover. She is working closely with Interface and LCM customers to grow the business.

Another key appointment this year is Mark Capodici, who recently joined the LCM Calibration Department full-time as a calibration technician. This critical addition to the team greatly increases the company's calibration resources, which are key to maintaining LCM's ability to despatch products on time and in a timescale that fits customer expectations. Mark joined LCM Systems three years ago, starting as a supply chain and fulfillment assistant responsible for general store activities, kitting of production materials, and processing and inspection. Mark sees his role change as a great opportunity to progress within the company and broaden his knowledge and skill set.

"LCM Systems continues to invest in additional personnel and equipment to meet the growing demand, as evidenced in our new members and recent promotions," said Jeff Williams, managing director, LCM Systems. "We are committed to providing our customers outstanding service and ensuring orders are fulfilled expeditiously, maintaining our high standards, quality, and accuracy of every product we manufacture."

To learn more about Interface, products, and solutions, please visit www.interfaceforce.com. To learn more about LCM Systems and the company's new leaders, please visit www.lcmsystems.com.