CDIT-3 WMOUNT Weighing Assembly
The CDIT-3-WMOUNT is a complete weighing assembly for use with the CDIT-3 range of load cells. The weighing assembly facilitates easy mounting for the engineer on site and incorporates a number of key features that allows the best installed accuracy to be achieved. These include and anti-lift off mechanism, compensation for therm expansion and for off-axis loading.
Manufactured from stainless steel, the CDIT-3-WMOUNT is available in two sizes. The unit is equipped with self load alignment to mitigate against positioning errors and deformation of structures.
THIS ITEM CAN BE PURCHASED ONLINE. SEE CDIT-3 PAGE FOR FURTHER DETAILS
Aids installation
Available in two sizes
Ensures best accuracy is achieved
From 250kg to 30te
Incorporates a safety retainer to prevent accidental vessel lifting or sliding
Stainless steel construction
Suitable for use with the CDIT-3 load cell series
Not applicable to this product.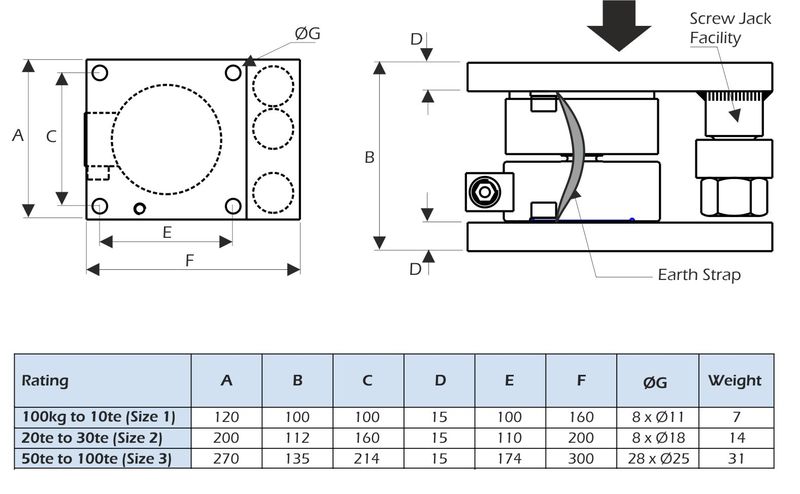 Vessel Weighing
Silo Weighing
Process Weighing and Control
Tank Weighing
Request a quote for CDIT-3 WMOUNT Weighing Assembly