CDIT-3 Low Profile High Accuracy Compression Load Cell
The CDIT-3 series of Load Cells have been designed for a wide range of force measurement and weighing applications where space is limited. Constructed from stainless steel, the CDIT-3 has a fully welded construction offering a high level of corrosion resistance for use in harsh environments, with environmental sealing to IP68. This range of load cells is available with capacities covering 0-100kg to 0-200 tonnes.
There are many applications suited to the CDIT-3, including restricted height weighing applications, general force measurements and press calibration.There are mounting plate, load cap and complete weighing assembly accessories (see CDIT-3-WMOUNT) available for ranges up to 30te, and load cap versions.
LCM Systems can provide the CDIT-3 on its own or combined with any of our instrumentation range, to offer a more complete package. Please consult our sales team for any advice required on suitable instrumentation solutions.
100kg to 200te
Accuracy <±0.02%
Environmentally Sealed to IP68
Low Height
Small physical size
Stainless Steel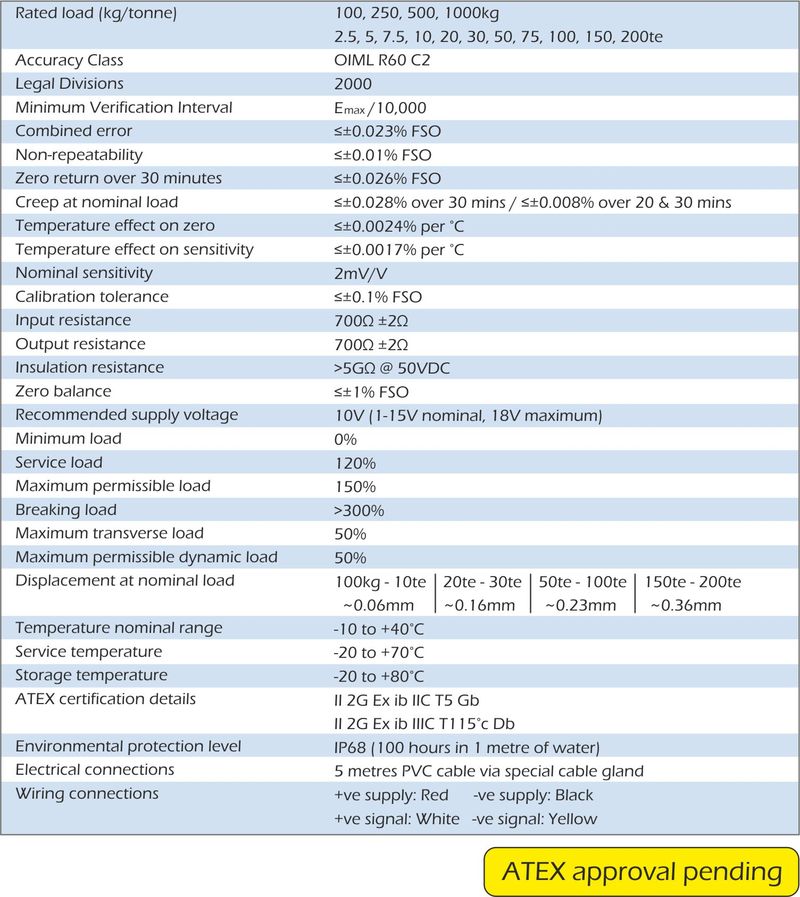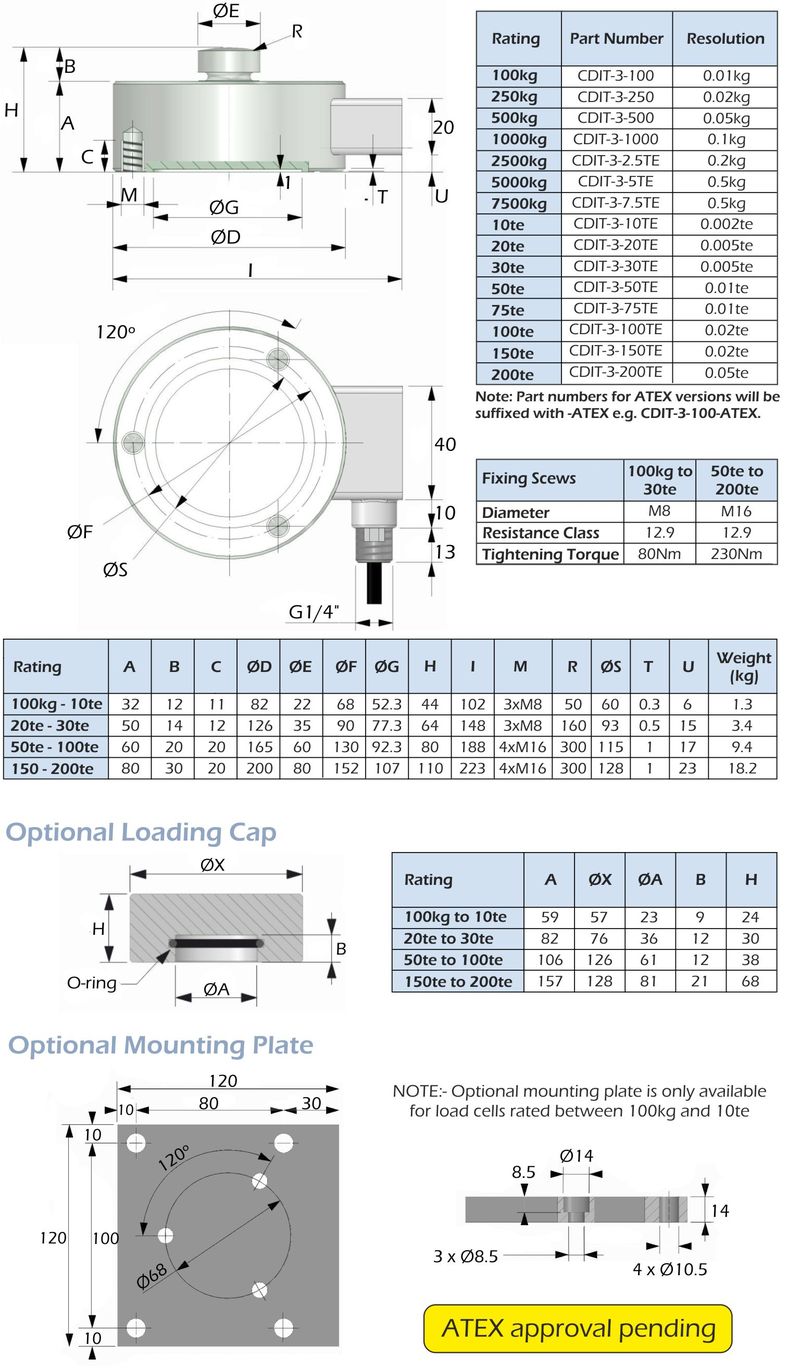 Vessel Weighing
Press Force Monitoring
Centre of Gravity Systems
Request a quote for CDIT-3 Low Profile High Accuracy Compression Load Cell