LCM1600 200te Stainless Steel Enerpac Cylinder Mounting Compression Load Cell
This enquiry originated from one of our long standing customers, who are a leading sensor distributor and manufacturer. The original enquiry was received in 1998, where a quantity of 24 load cells were supplied. A further order for 30 pieces was received in 2008.
The enquiry was initially for our standard CPA series load cell. Following further discussions with the customer, we were made aware that they were to be used with hydraulic cylinders, as part of a large offshore structure jacking system. We were able to suggest a modified version of the standard product to suit the final use. The discussions went a stage further, with us also supplying a complete centre of gravity instrumentation system, with bespoke PC software.
The main criteria we were given was as follows:
Had to be used with a specific Enerpac Cylinder
The load cells had to be easy to mount on and remove from the cylinder
A spherical load cap was required to align any angluar loading scenarios. The cap had to be restrained for safety
Environmental protection needed to be IP67 minimum
Accuracy to be <±0.25%
Full stainless steel construction essential
Full mutli-point calibration required with full traceability
200te Compression Load Cell
Cover and mounting base manufactured from 316 stainless steel
Direct mounting onto a standard Enerpac hydraulic cylinder
Environmentally sealed to IP68
Integral carry handles for comfortable handling
Integral connector for quick and easy commissioning
Integral load cap with retaining system
Load Cell had full welded construction
Mounted to Enerpac cylinder
Supplied calibrated, with a calibration certificate, traceable to UKAS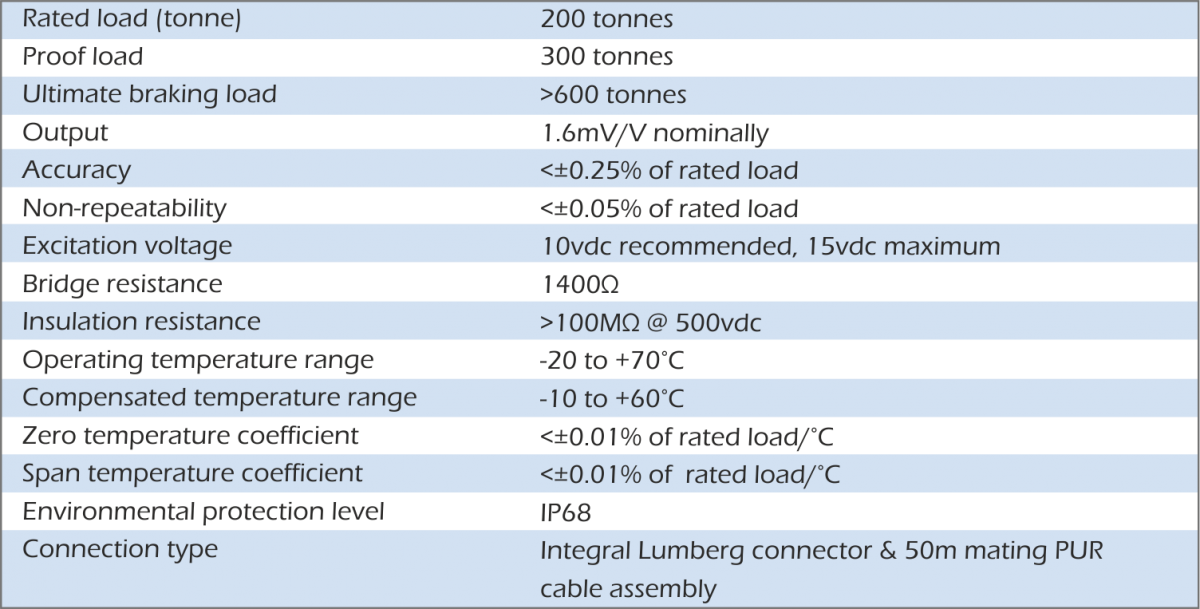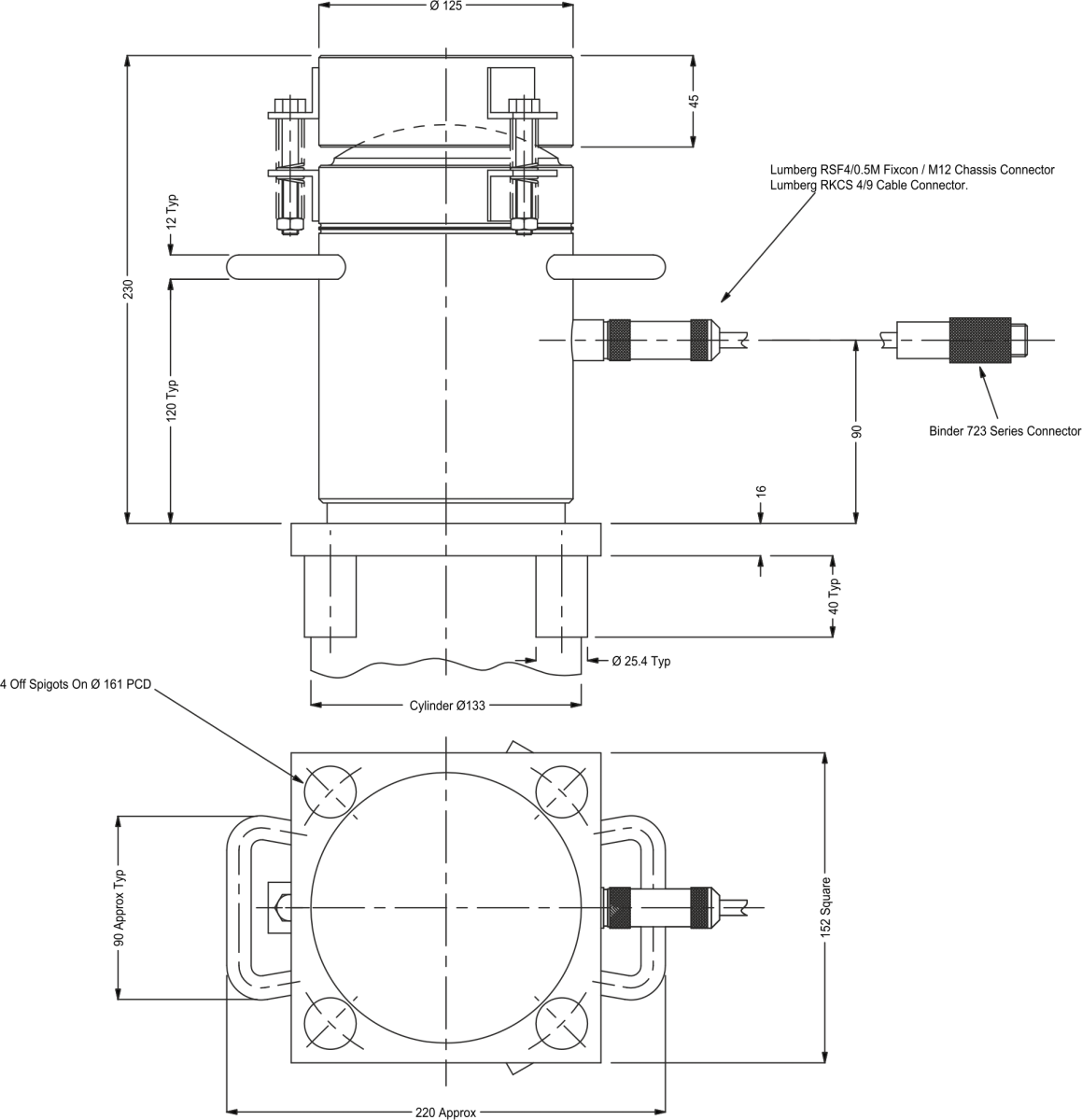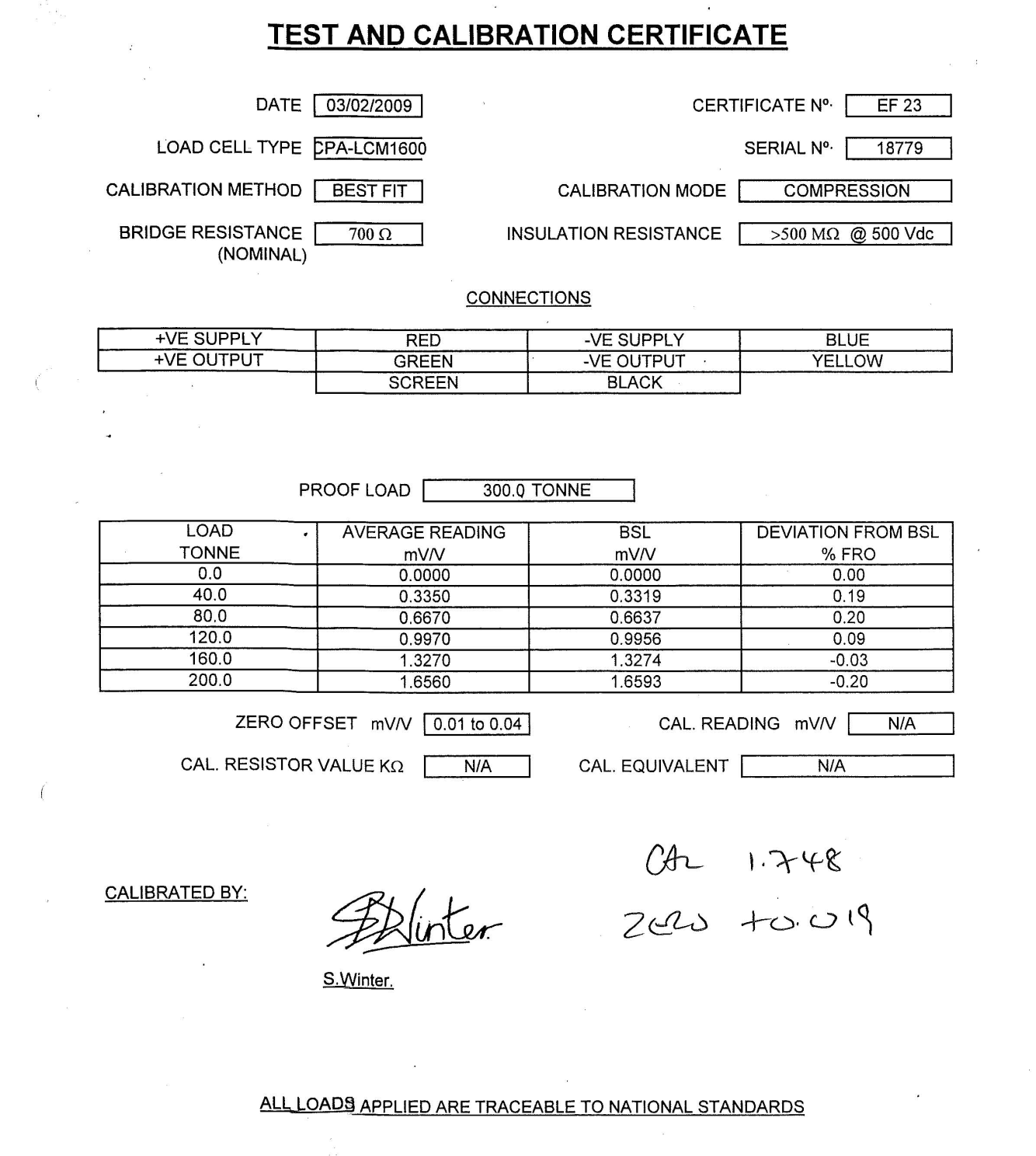 Request a quote for LCM1600 200te Stainless Steel Enerpac Cylinder Mounting Compression Load Cell