CPA Stainless Steel Compression Load Cell
The LCM series of Compression Load Cells are designed for general use and are suitable for use in laboratories or in permanent outdoor installations. They are built to exacting standards and are suitable for use in exposed installations, with versions being available for full immersion in water.
There are many special options which have been previously supplied, including, domed top (supplied with or without loading cap), integral carry handles, mounting base integral connectors, and internal analogue/digital signal amplifiers. The standard product is constructed from stainless steel.
The CPA series can be supplied as shown in this datasheet or can be modified to meet a particular application requirement. We are always pleased to discuss any special requirements that can be accommodated. It an also be supplied on its own or combined with our extensive range of instrumentation to provide a complete load monitoring system.

Can be supplied with amplifier output
Can be supplied with domed top and spherical loading cap
Can be supplied with integral connector
Environmentally sealed to IP67
Many special design versions available
Ratings from 2 tonnes to 1000 tonnes
Stainless steel construction
Versions available for use as calibration standards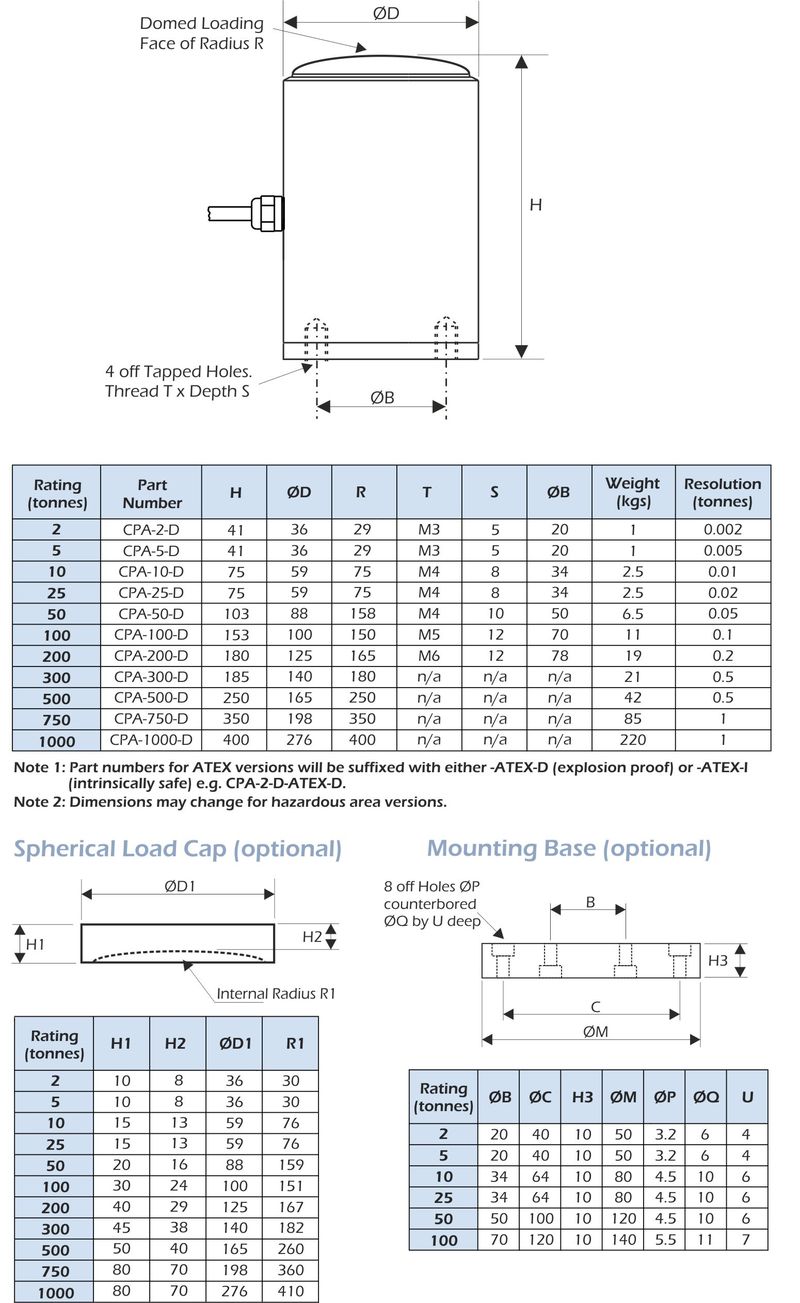 Hydraulic Press Calibration
Pile Force Measurement
Structural Proof Testing
Centre of Gravity (module) Weighing
Jack Force Measurement
Request a quote for CPA Stainless Steel Compression Load Cell