LCM3742 2te Safety Bow Load Shackle with RS485 Digital Output
This enquiry was received from an events and production lighting company, based in New Zealand. The requirement was to measure the load applied to hoist in the entertainment and events industry. The load cell had to have a 5:1 safety factor and needed a digital RS485 output, so it could be interfaced with their own control system.
This customer had already ordered similar shackle from LCM, with analogue outputs, as part of a development project. They were so pleased with our service and the quality/performance of the earlier products, that they had no hesitation in working with us on this project.
The main criteria we were given was as follows:
A 5:1 safety factor was essential
The customer specified that a Crosby shackle had to be used
The output had to be digital, so they could connect to their control system data bus
An integral connector was required to make installation simple
They required the best accuracy and reproduceability we could offer
The design had to allow for future large quantities, so volume pricing had to be keen
2te RS485 Load Shackle
An integral M8 connector, with mating field wireable connector
Crosby G2130 4.75te bow shackle
RS485 output in real calibrated units of weight, in this case TONNE
RS485 output with ASCII protocol
Sealed to IP67
Supplied complete with centralising bobbin
Supplied fully calibrated, with a UKAS traceable calibration certificate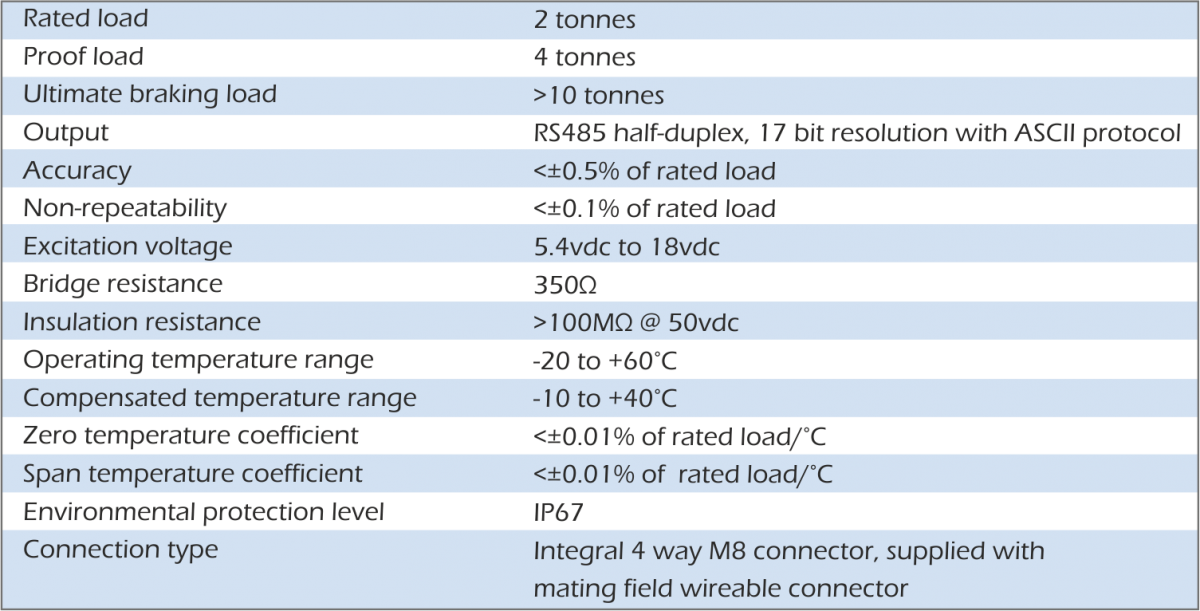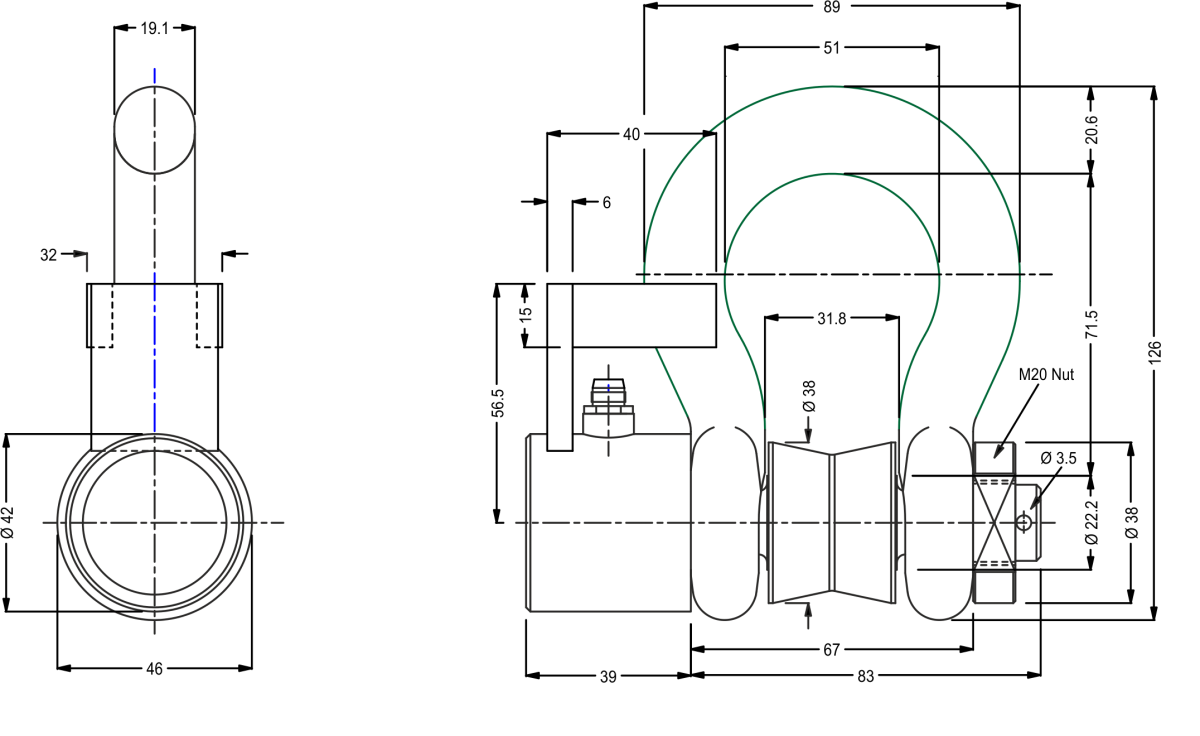 Request a quote for LCM3742 2te Safety Bow Load Shackle with RS485 Digital Output