LCM3782 85te Tonsberg Wireless Mooring Load Link
The initial enquiry was received through our website from a multi-national marine engineering company, based in Canada. They had seen our standard TELSHACK-B product, but it did not suit their requirements precisely.
They liked the principle of a wireless telemetry shackle, but wanted to measure ship docking tension on a winch and the load cell had to handled by one person. This was hard to achieve with a conventional shackle, when the measurement range is 85te. A more compact solution was needed.
The main criteria we were given was as follows:
The load cell had to be a shackle style load cell
It had to be light enough for a single operator to lift manually.
The construction had to be robust for use in an offshore and heavy industrial environment.
Full traceability was required on all materials.
The solution had to be wireless, to eliminate trailing cables
85te Tonsberg Mooring Link
A handheld battery powered display was supplied, with a gross/net facility
Load link and shackle hybrid
Mooring tension measurement
Rubust construction, offering IP67 sealing
Stainless steel load pin
The complete system was supplied fully calibrated and issued with certificates, traceable to UKAS
The wireless telemetry housing was constructed from stainless steel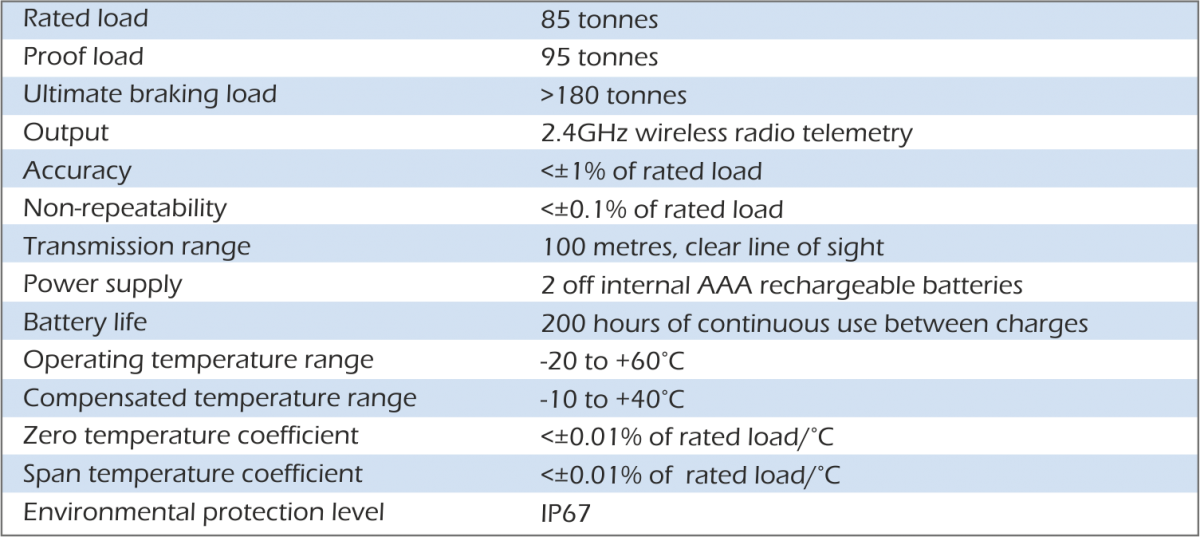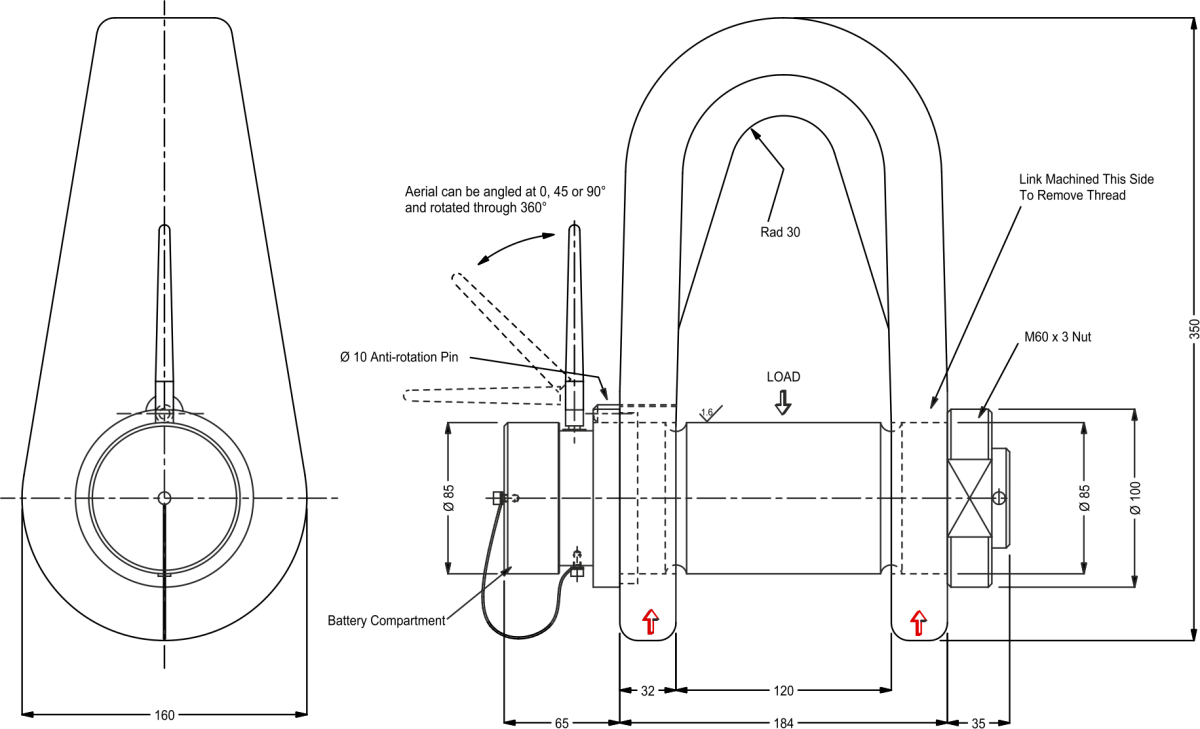 Request a quote for LCM3782 85te Tonsberg Wireless Mooring Load Link