MAX Modular Analogue Expandable Amplifier System
This modular amplifier system offers the user, the opportunity to tailor-make a signal processing and control instrument to an exact requirement, from the simplest, to the most comprehensive. It is analogue based with input boards configured to provide outputs on a motherboard bus in the range 0-10Vdc.
The modular construction allows retrospective additions to the system, with expansion in mind. The system consists of a rigidly supported motherboard with a selection of daughter boards plugged into headers, to perform various functions as required by a specific application.
Construction:
The motherboard PCB has an on-board power supply section, which allows the system to be run from 12Vdc, 24Vdc or 110/240Vac. These options need to be defined at the time of ordering. Two sizes of motherboard are available with capacity for either 5 or 11 plug-in modules. Each completed system is housed in a die-cast aluminium enclosure with a protection rating of IP65. Wiring is through nickel-plated cable glands into numbered terminal blocks on each daughter board.
Bus System:
A multi-way signal, control and power bus travels the length of the motherboard. Up to 4 input boards can be fitted plus a summation and/or switching board which feed dedicated channel or group busses. A test board is usually fitted to enable monitoring of all the bus lines with a multi-meter. Various output daughter boards can be fitted to provide voltage, current or meter outputs as well as an RS232/422 serial board that can drive digital displays and interface to a PC. Trip relay, bargraph ladder and 3 level light driver boards can also be fitted as required.
Control modules include: summation, external switching & trip set
Housed in IP65 die-cast enclosure
Input modules include: load cell, current & resistive high accuracy
Modular expandable amplifier system
Output modules include: voltage, current, serial, relay, meter, traffic light & ladder
Totally user configurable
Two Motherboard Sizes giving capacity for 5 or 11 plug-in modules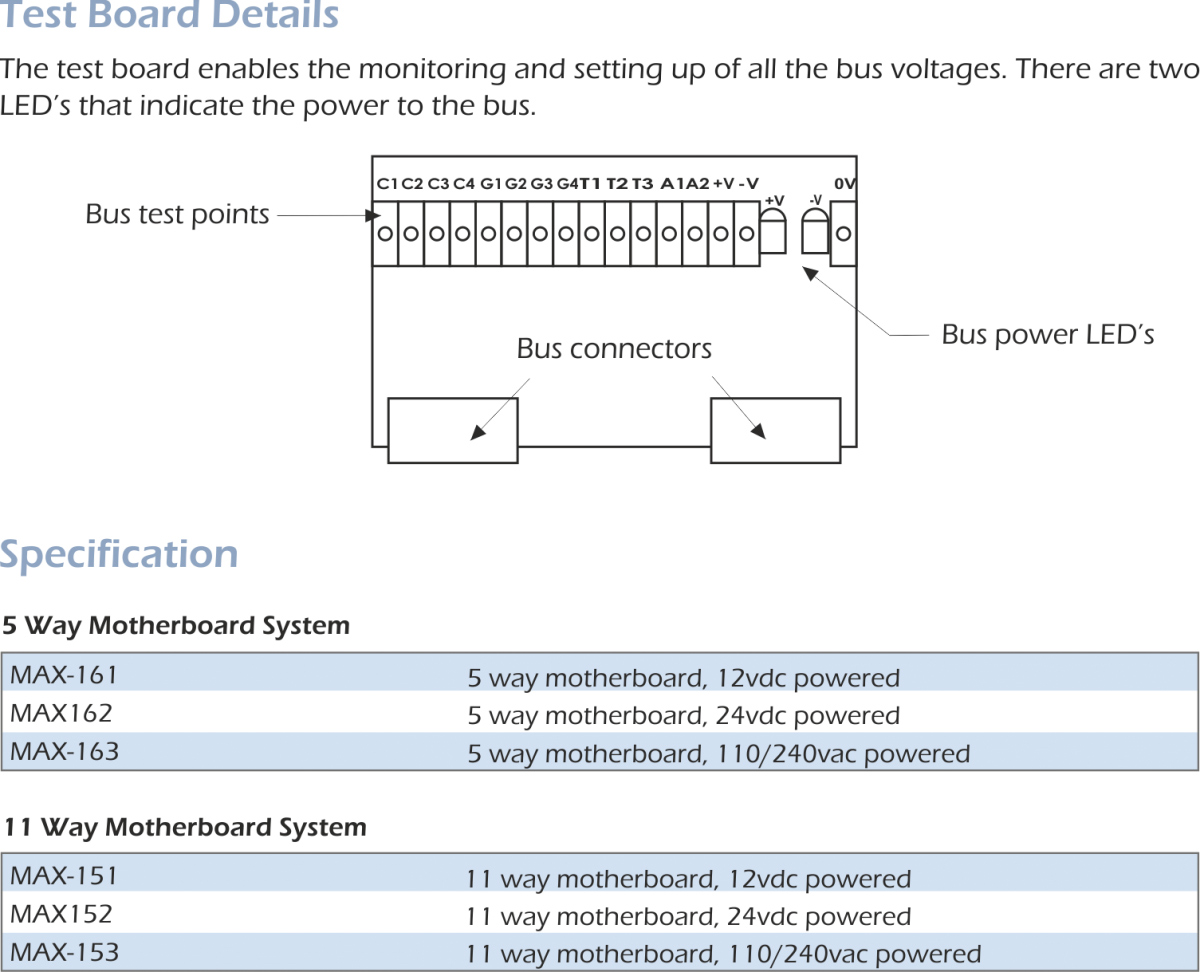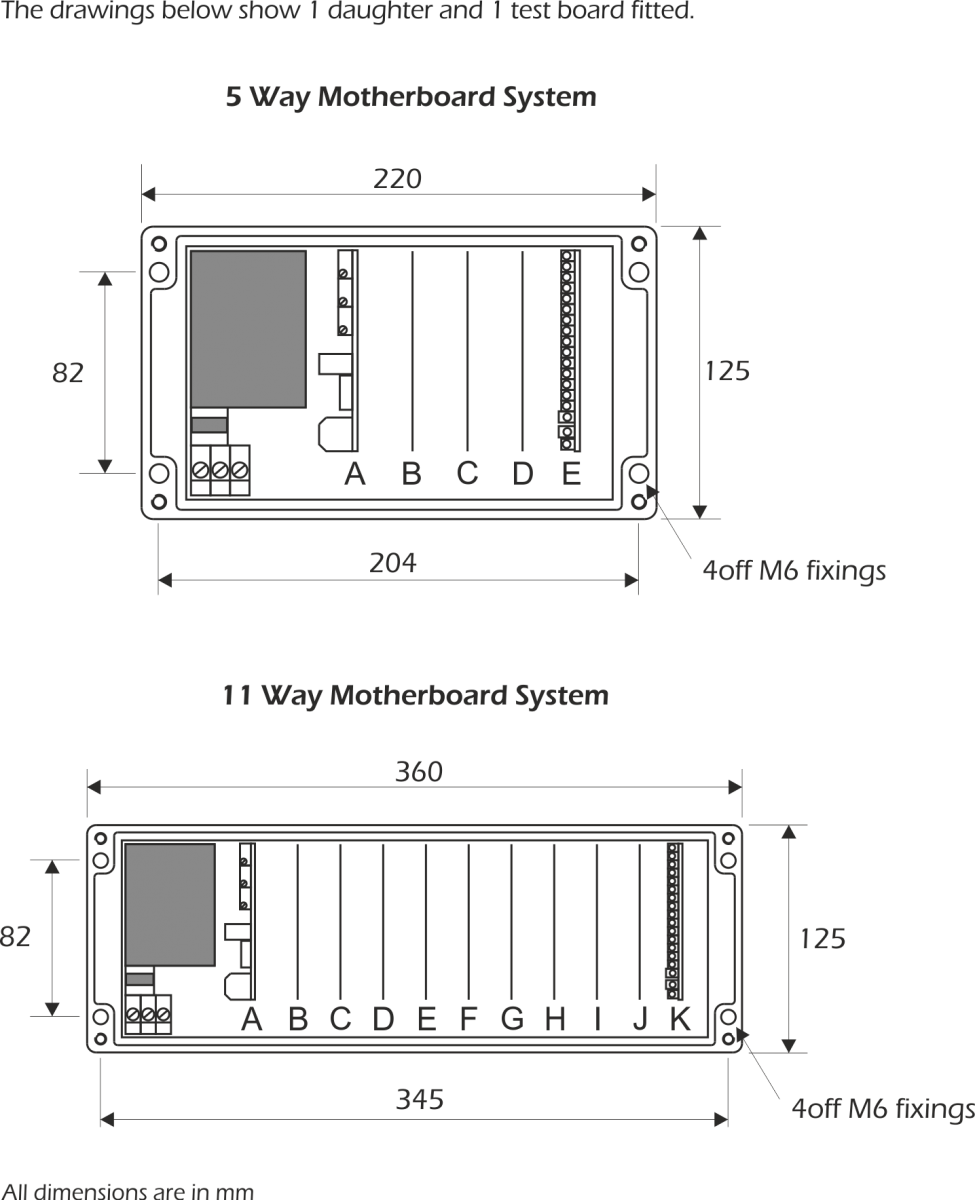 Crane load monitoring/control
Hoist control systems
Multi-channel load cell conditioning
Balancing systems
Request a quote for MAX Modular Analogue Expandable Amplifier System