SBL-AV Shear Beam Anti-Vibration Mounting Assembly
The SBL-AV anti-vibration mounting assembly has been designed to assist with the damping of high frequency vibrations, which may be present in some weighing applications.
The SBL-AV helps "damp" these high frequency oscillations to help improve overall system accuracy and settling times.
The SBL-AV can be supplied as an accessory for use with the SBL-1, SBL-2 or SBL-3 series of shear beam load cells.
Please contact LCM Systems technical department to discuss any assistance you may need with the specification of the correct load cell and mounting arrangement for your application.
Capacities from 250kg to 2000kg
Minimise vibration effects
Plated steel for maximum protection
Simple Installation
Suitable for SBL-1, SBL-2 & SBL-3 load cells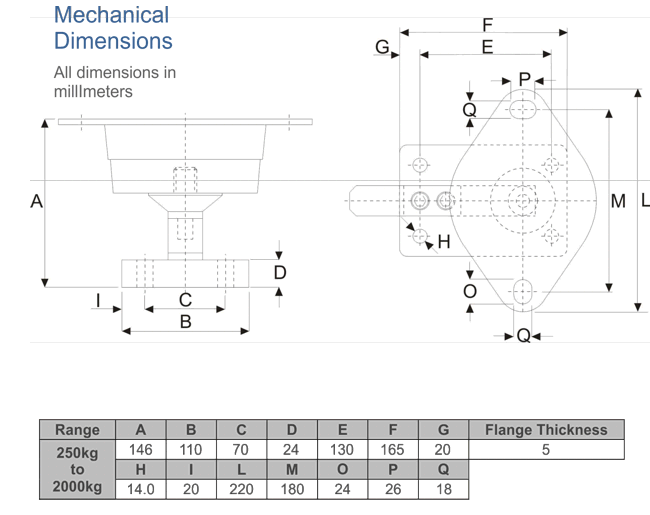 Conveyor Weighing
Mixer Batching Plants
Rotating machinery Weighing
Request a quote for SBL-AV Shear Beam Anti-Vibration Mounting Assembly