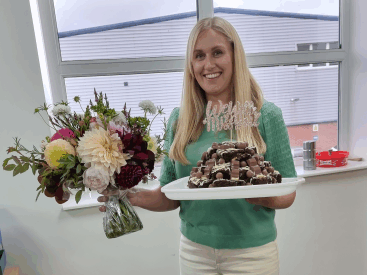 Goodbye and Good Luck Stacey! 📰
1st Sep 2023
Today we say goodbye to Stacey Bond, our Strategic Sales Executive, who is leaving the company after 9 years to embark on a new career as a property surveyor. Stacey has been a huge asset to the company and has built up strong relationships with many of our customers, who we know have very much appreciated her enthusiasm, dedication and friendly approach.
We will really miss the warmth and energy that she bought to the sales team and thank her for all the hard work and commitment she has shown over the years.
Good luck Stacey! The entire LCM team wish you all the very best on your new and exciting journey.