JPP-JB Termination Junction Box
The JPP-JB series of termination junction boxes offer a solution to connect either 4, 6 or 8 load cells in parallel to a suitable display or amplifier. There are no adjustment facilities with this product, and it is only usually recommended for use with load cells with matched or rationalised outputs. It acts as an installation aid in a variety of weighing applications.
LCM Systems can provide the JPP-JB on its own or complete with matched/rationalised load cells and complimentary instrumentation to offer a complete package. Please contact our technical department for any advice required on suitable solutions.
4, 6 or 8 way versions
Connect up to 8 load cells
Field screw terminals
Junction termination box
Robust IP66 enclosure
Wide range of cable sizes suitable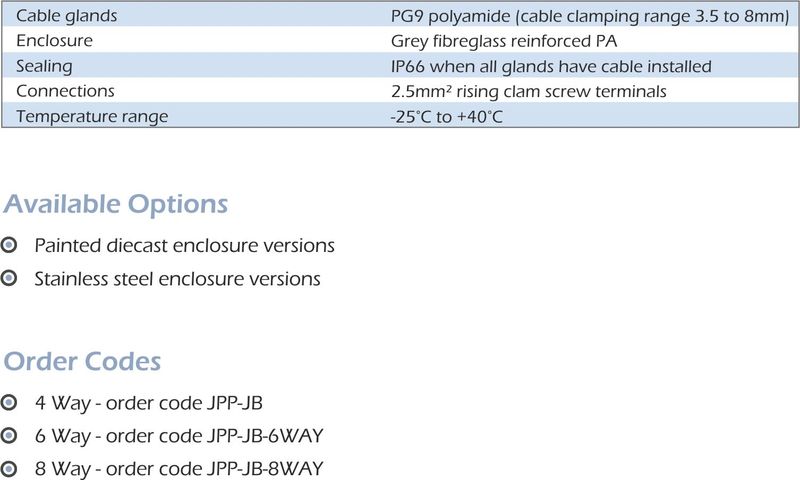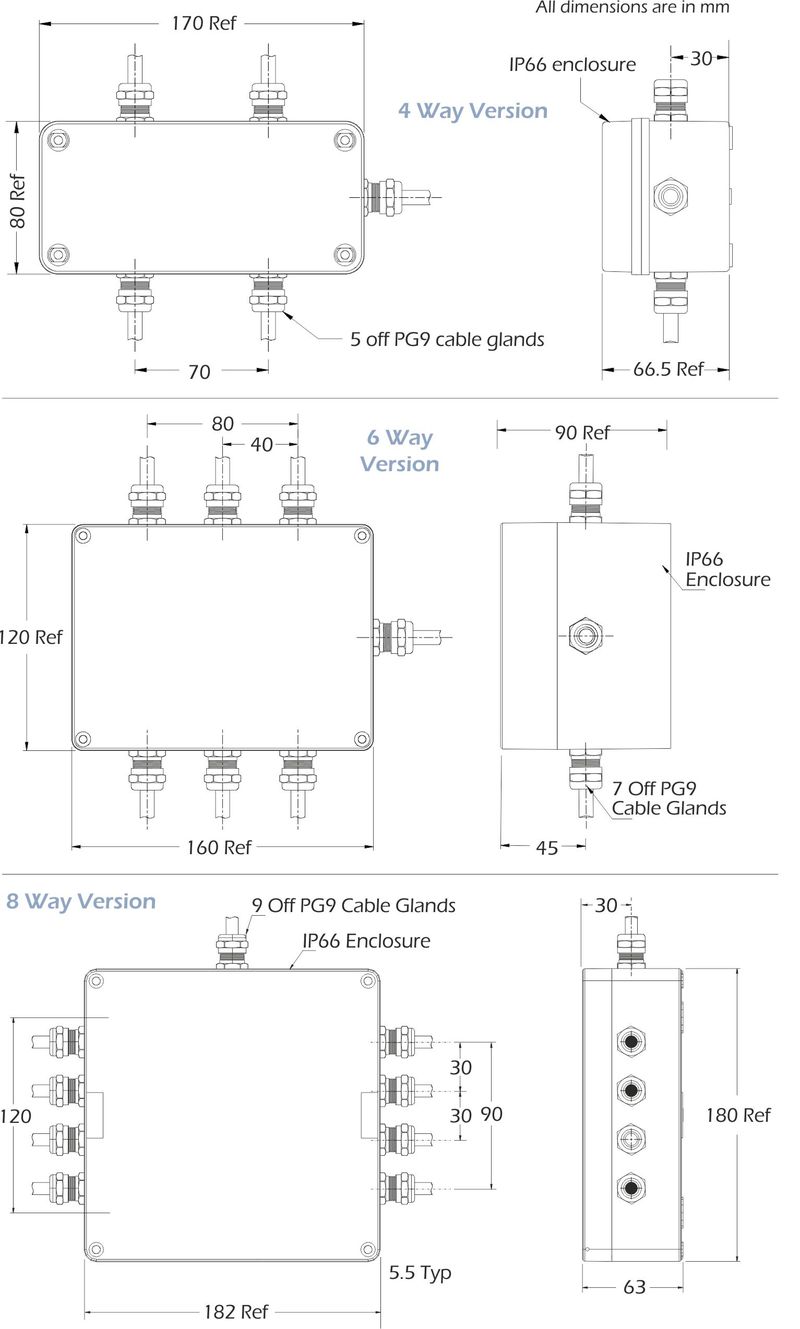 Vessel weighing
Silo weighing
Process weighing
Request a quote for JPP-JB Termination Junction Box