LCM2453 1te High Temperature Stainless Steel Annular Compression Load Cell
We received this enquiry from an Australian manufacturer of machinery, used in the paper industry. The load cell was required to measure the force applied by a heated roller, by measuring at the roller tensioning points.
The customer needed the load cell to be as low profile as possible, it needed to have a high level of sealing (to at least IP67) and it needed to work in an environment that was often wet, but with radiated temperatures of upto 100°C. The design of the load cell was made more difficult as a Ø31mm hole was needed, to pass the tensioning bolts through.
The main criteria we were given was as follows:
The load cell had to be low profile (<30mm high)
The load cell was to used in compression, but a Ø31mm centre hole was essential
Environmental protection needed to be IP67 or better
The environment varied from wet to dry and the temperature varied from 10°C to 100°C
Due to the environment, corrosion resistance was an important attribute
1te High Temperature Load Cell
Low profile, only 25.4mm high
Manufactured from 17-4PH stainless steel, offering high corrosion resistance
Suitable for use to 100°C
Supplied calibrated, with a calibration certificate, traceable to UKAS
Through hole design
Welded construction, offering IP68 sealing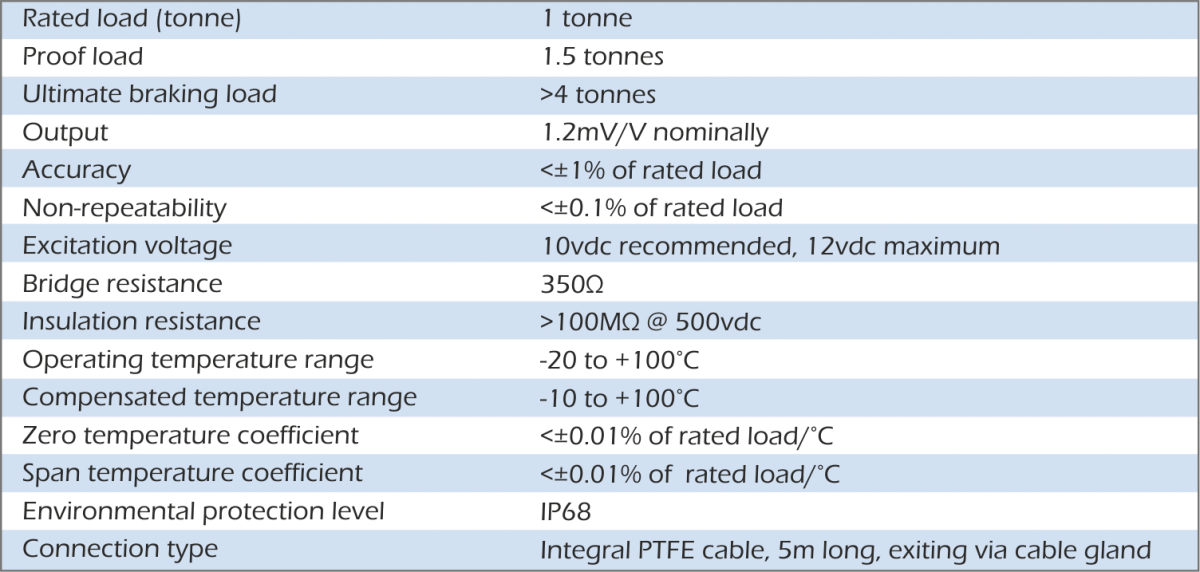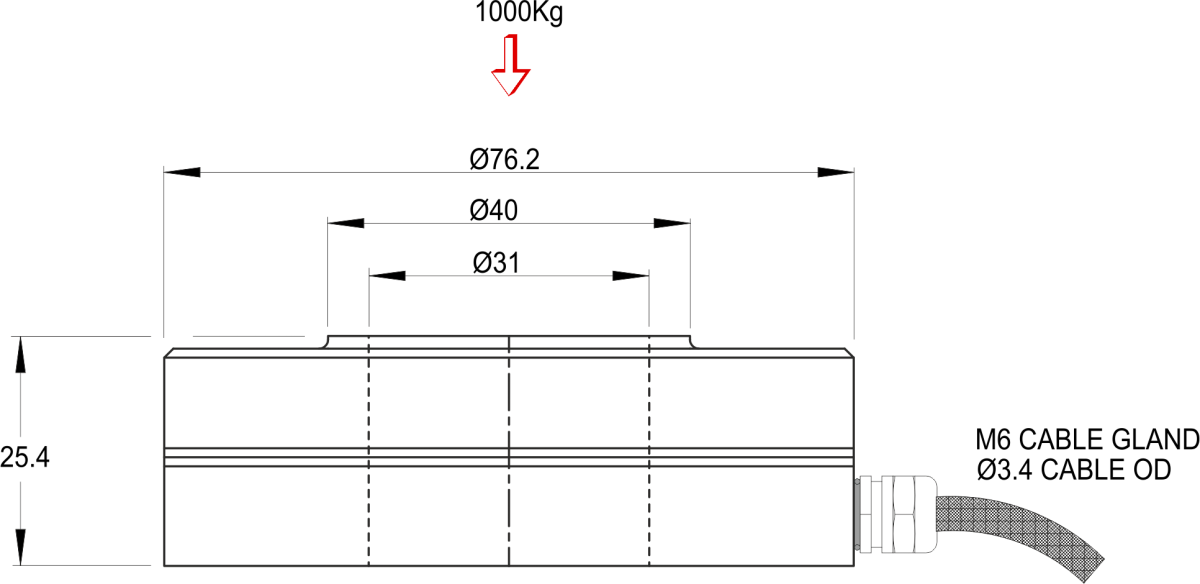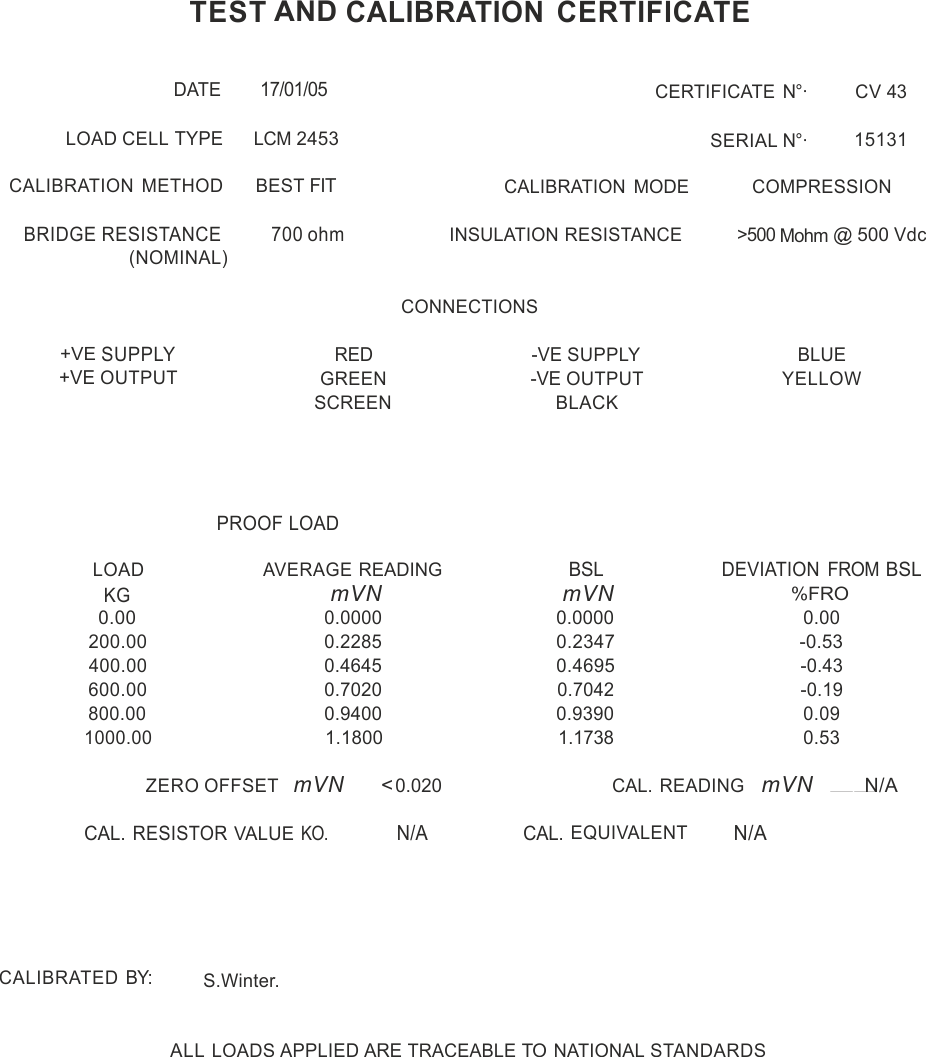 Request a quote for LCM2453 1te High Temperature Stainless Steel Annular Compression Load Cell