SGA Analogue Strain Gauge Amplifier
The SGA A/D strain gauge signal conditioning module is a high performance signal conditioner for load cells that offers a wide bandwidth and a wide input signal range. Both the 110/230Vac powered SGA/A and 18-24Vdc powered SGA/D provide 10volt on-board excitation, capable of powering up to four 350ohm strain gauge bridges. Please note that the 110/230Vac version can also be DC powered.
With an input sensitivity range of ±0.06 to ±30 mV/V. Any sensor in this input range can be amplified to give ±10V, ±5V, 0-10V, 0-5V, 0-20mA or 4-20mA outputs.
There is also a wide offset control, using a combination of switches and a potentiometer. This gives an adjustment range of ±70%. The SGA is an ideal product for many OEM customers, as its flexibility means that it can be configured to suit most applications.
The SGA can be supplied calibrated with any of LCM Systems sensor range or could be integrated within a larger instrumentation system.
High frequency filtering
High specification
IP67
IP67 ABS field case with cable glands
Load cell input
Selectable sensitivity
Selectable voltage & current outputs
Shunt Calibration facility (120Kohms) Excitation: regulated 10V @110mA
Strain gauge amplifier
Surface mount PCB
Switch selectable offset ±70% FS
Wide range filtering 1Hz to 5kHz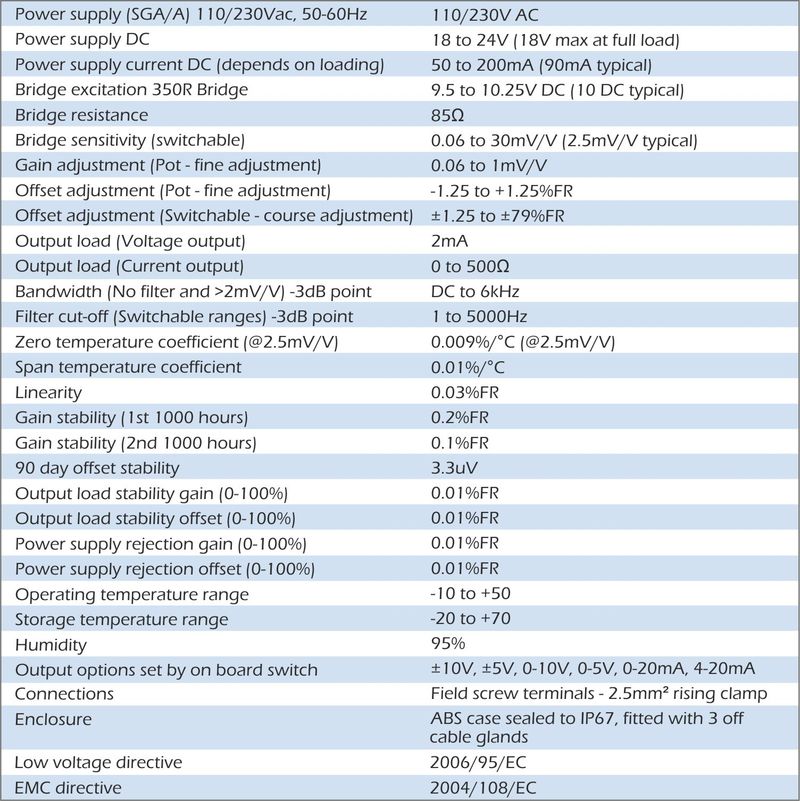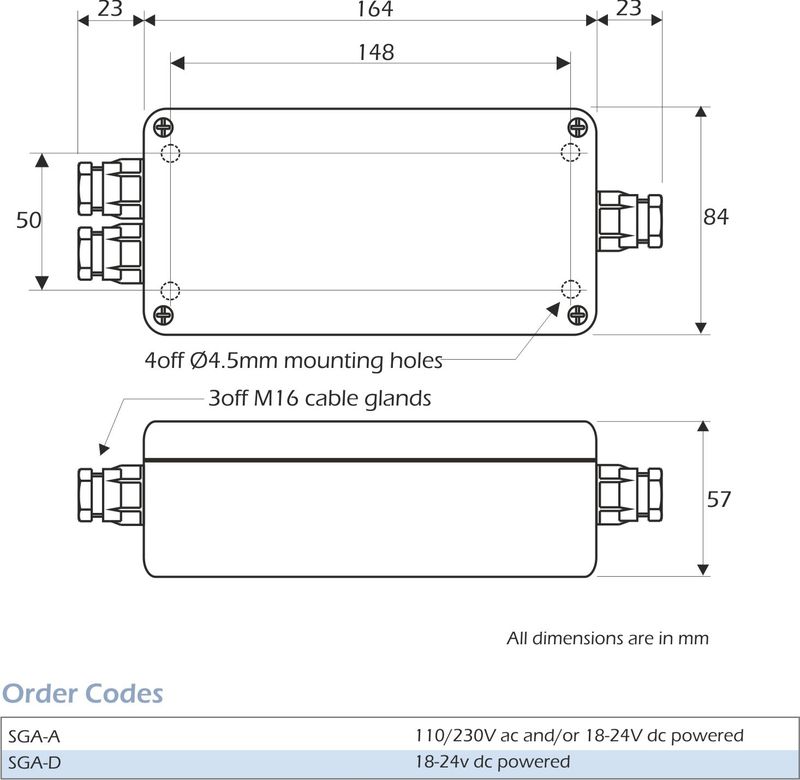 Force measurement systems
Interface sensors to chart recorders
Simple weighing systems
Conversion of load cell signals for long cable run applications
Request a quote for SGA Analogue Strain Gauge Amplifier