LD-PROCESS Voltage & Current Input Large Digit Display
The LD-PROCESS is a large digit display for use with most industry standard voltage & current analogue process signals. Various options are available including, 4 or 6 digit versions, different height digits allowing viewing from up to 200 metres, DC or AC powering and different mounting options.
The digit heights that are available include 57mm (25m viewing distance), 102mm (50m viewing distance), 150mm (75m viewing distance), 200mm (100m viewing distance), 300mm (140m viewing distance) and 400mm (200m viewing distance).
Mounting options available include panel mounting, suspension mounting and wall mounting. Power supply options available include 95-265vac, 11-30vdc and 48vac. Output options available include 4-20mA, 0-10v, ±10v, 2 relay alarms, 4 relay alarms, RS232 or RS485.
The main application for the LD-PROCESS is for simple hoist and winch monitoring, process plant monitoring etc. The various output options available allow for the re-transmission of the display signal or for process control.
Different input signals are available including Serial input (see LD-SERIAL), Load Cell/Strain Gauge bridge input (see LD-STRAIN) or wireless version (see LD-WIRELESS). LCM Systems sales engineers will be pleased to discuss your specific application requirements with you. They will be able to advise on the correct product selection, options required and advise on suitable sensors, where required.
DC or AC powered
Digit height up to 16" (40.5cm)
IP65 sealed
Suspension, panel or wall mounting options
Viewing distances from 25, 50, 75, 100, 140 or 200 metres
Voltage and current input
Wide choice of analogue, relay or digital outputs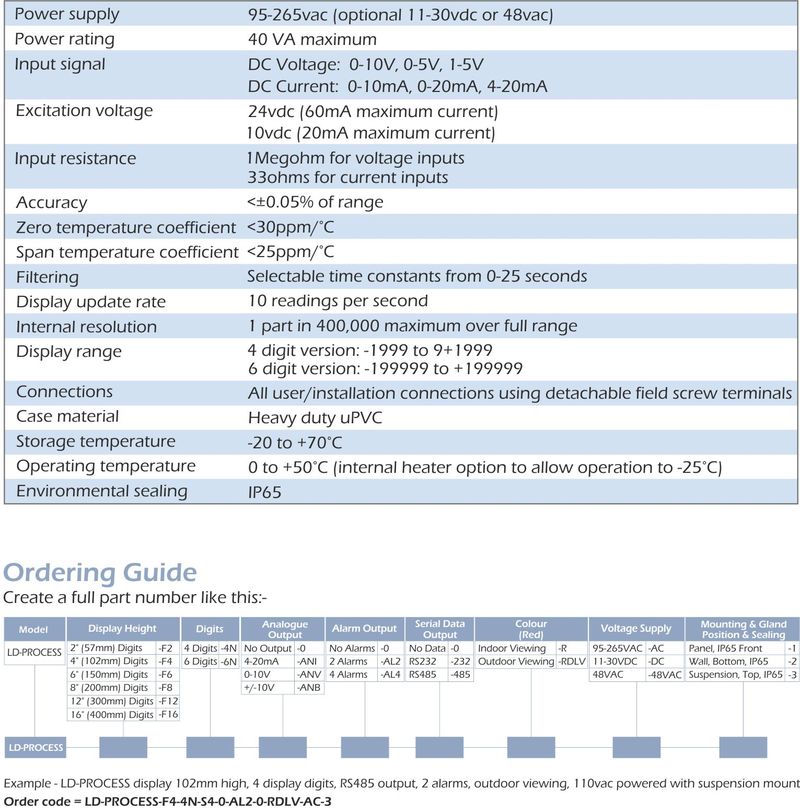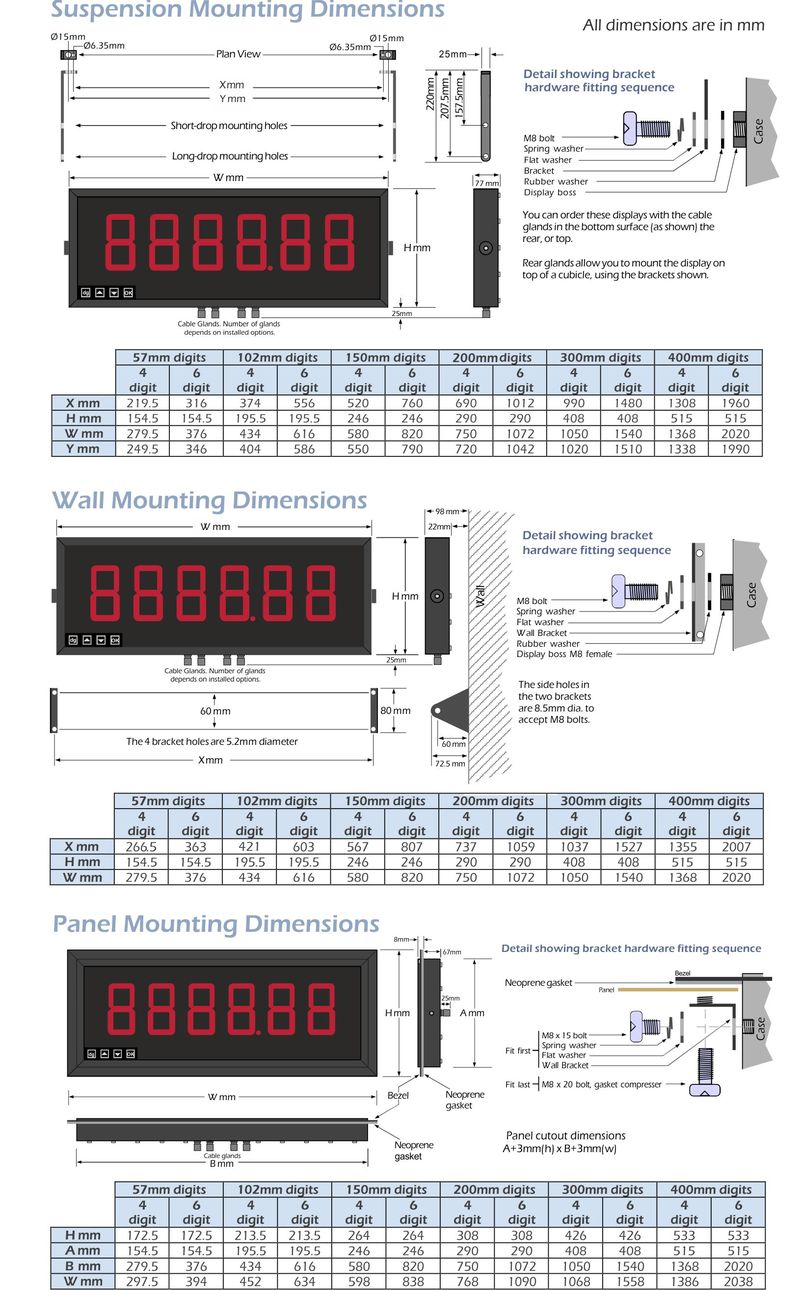 Winch monitoring
Crane weighing
Process line monitoring
Request a quote for LD-PROCESS Voltage & Current Input Large Digit Display