ICA In-Cell Analogue Strain Gauge Amplifier
The second generation ICA (in cell amplifier) is an extremely high performance strain gauge amplifier, converting a strain gauge input to a volt or mA output. Its sub-miniature design enables it to be fitted into the majority of load cells, pressure and torque transducers. The amplifier is available in six versions, offering a range of current and voltage outputs. All amplifiers have a wide operating voltage range.
LCM Systems can integrate any of the ICA range of products into the majority of our sensor range. For applications where this is not possible, we can supply a small inline enclosure (ILE), which incorporates the ICA.
'In cell' analogue amplifier

Can be integrated into the majority of LCM Systems sensor products

Compact size (maximum height 7.6mm )

Fast calibration procedure

Full CE approval

Plated through holes for wire connections

Robust design, reverse polarity & short circuit protected

Standardised excitation 5V DC

Standardised mounting hole for faster & easier installation

Strain gauge bridge input

Voltage and current output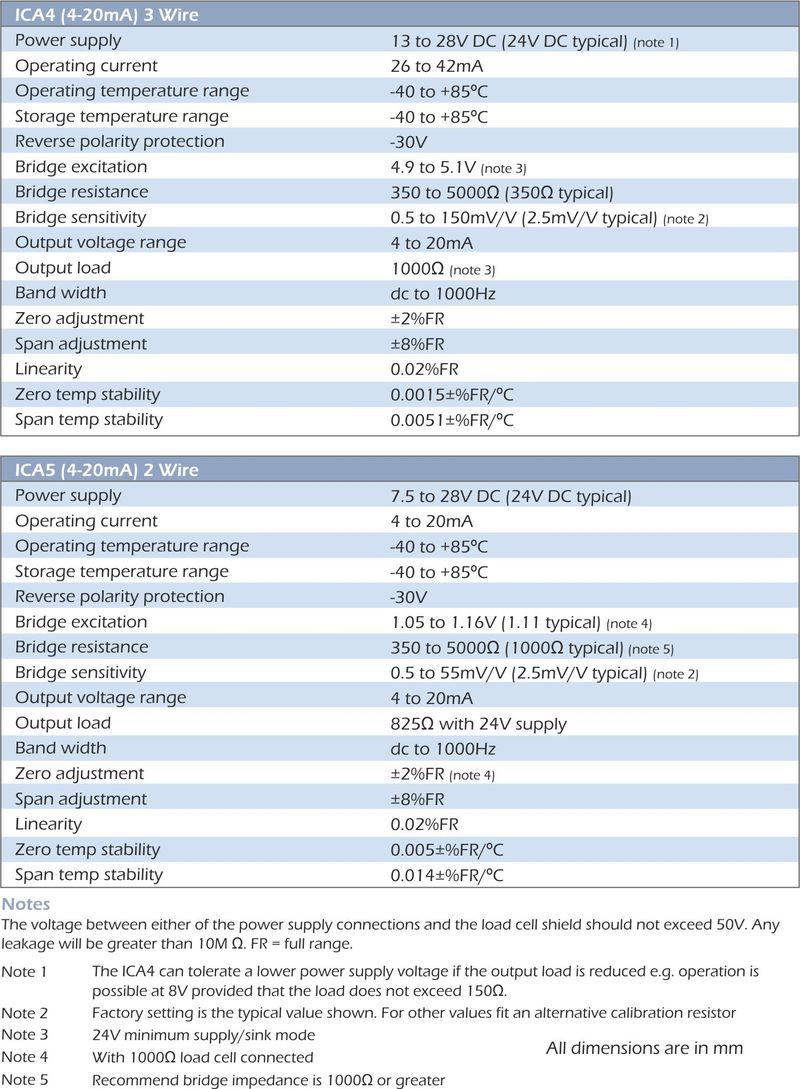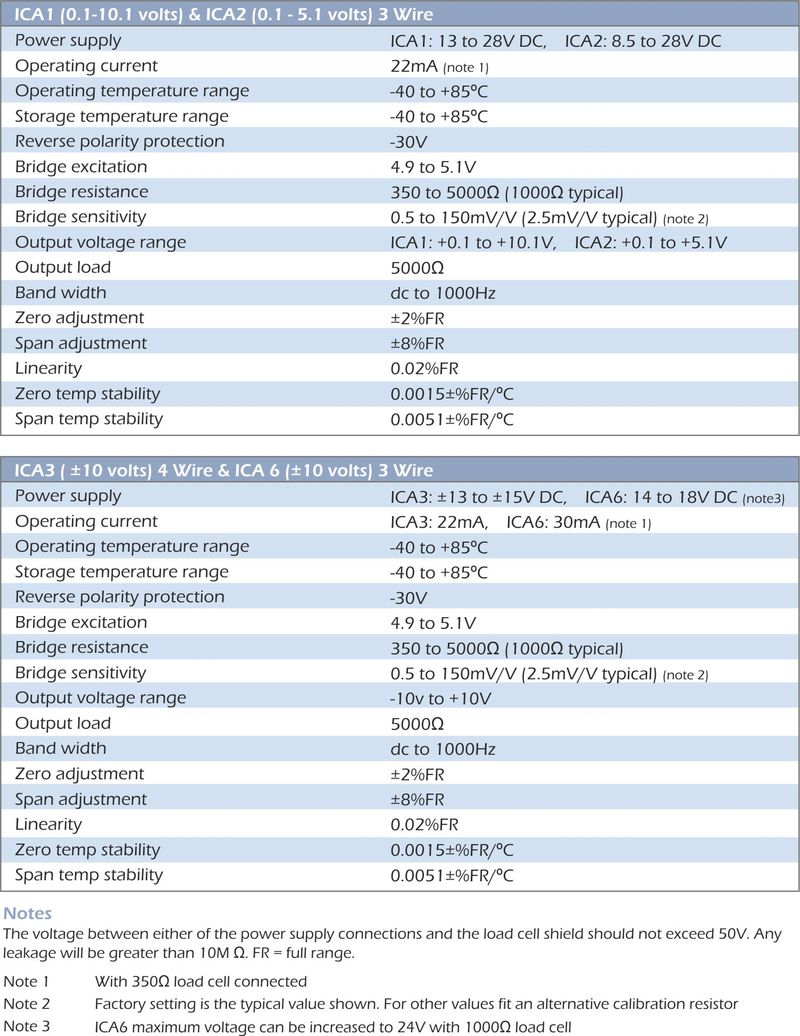 Internal amplification of strain gauge based pressure transducers

Internal amplification of strain gauge based load cells

Internal amplification of strain gauge based torque transducers
Request a quote for ICA In-Cell Analogue Strain Gauge Amplifier