SPB-5-Aluminium Medium Range Single Point Load Cell
The SPB-5 is a medium range anodised aluminium alloy single point load cells, which has been specifically deigned for platform weighing applications, although it is equally suited to other weighing and force measurement applications where high accuracy is required. It is suitable for use in platforms with sizes up to 600mm x 600mm and is environmentally sealed to IP66.
The SPB-5 series can be supplied on it's own or combined with our extensive range of instrumentation to provide a complete load monitoring system.
For sale at £50 (original selling price £175)
Anodised aluminium construction
Environmentally sealed to IP66
High accuracy (0.02% of rated load)
Priced at £50
Rated to 250kgs
Suitable for platforms (maximum size 600mm x 600mm)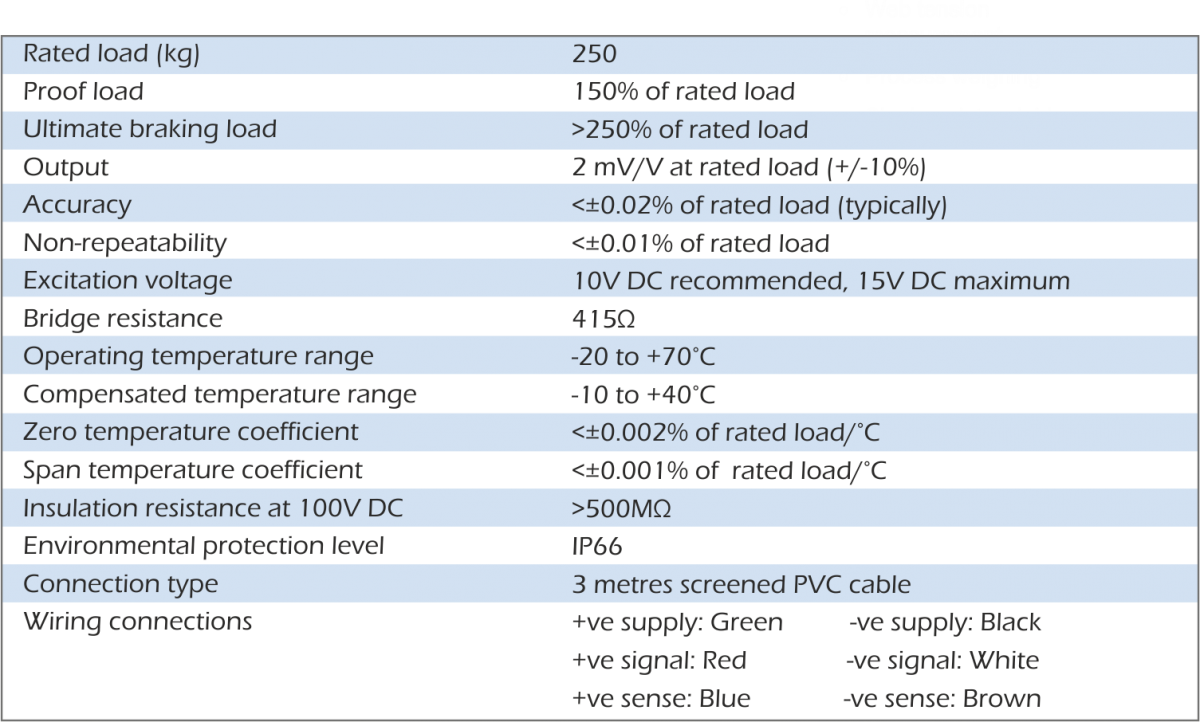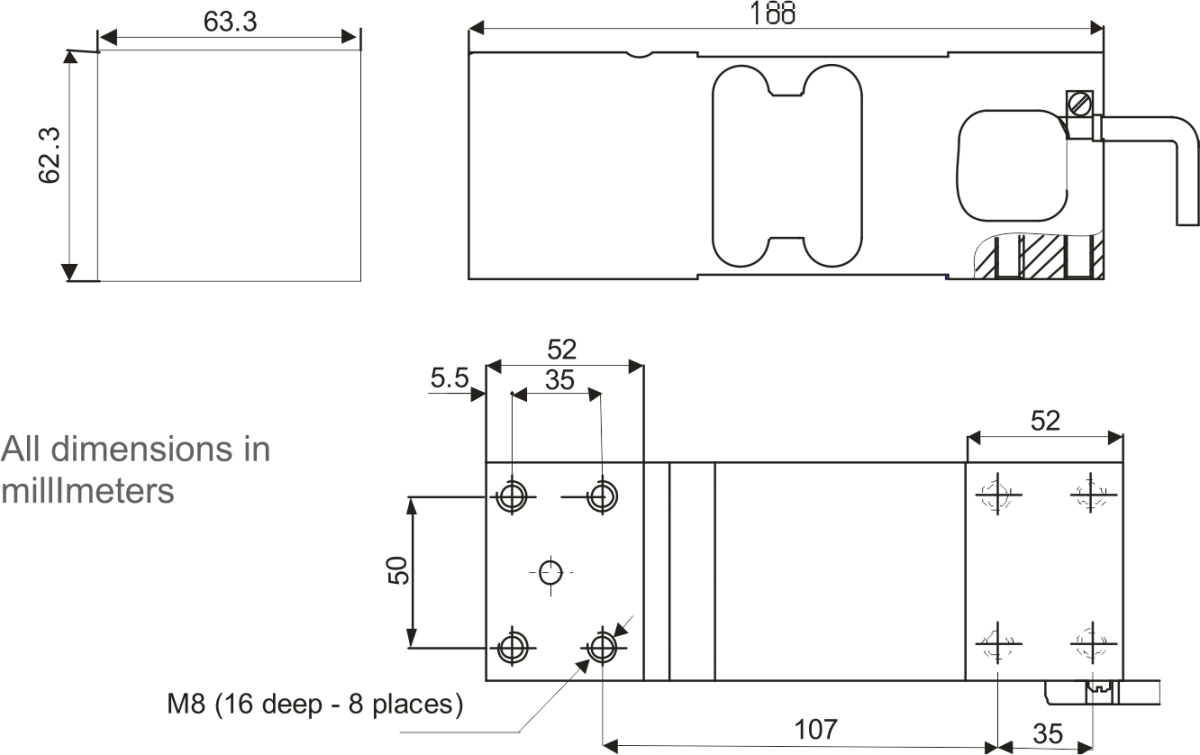 Platform scales
Hanging scales
Web tension measurement
Process weighing
Single point weighing
Request a quote for SPB-5-Aluminium Medium Range Single Point Load Cell