BF2 Stainless Steel Low Range Cantilever Beam Load Cell
The LCM Systems range of Pioden beam load cells have has been widely used for many years. The BF2 is constructed from stainless steel and is available in ranges between 2kg and 50kg.
The BF2 beam load cell offers an excellent size/performance ratio, at a competitive price. The stainless steel dual cantilever design enables the rejection of off-centre forces, making the first choice in a number of material testing and weighing applications.
LCM Systems can supply the BF2 beam load cell on it's own or integrated with any of the wide range of strain gauge based instrumentation available from LCM Systems.
1000ohm bridge resistance
IP65
Low range
Ratings from 2kgs to 50kgs
Small physical size
Stainless steel construction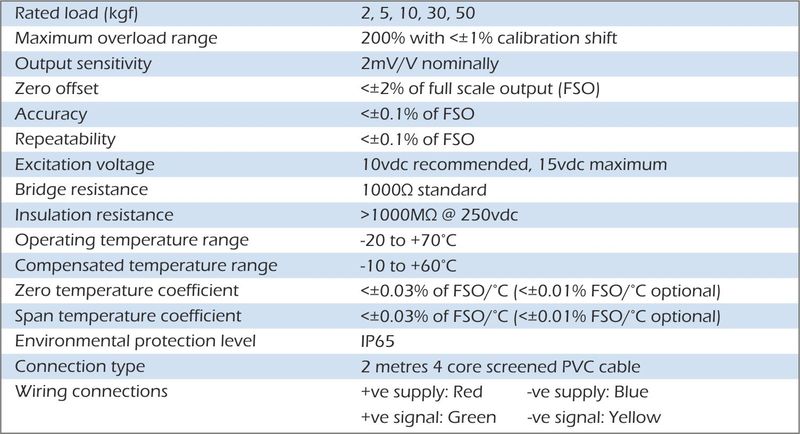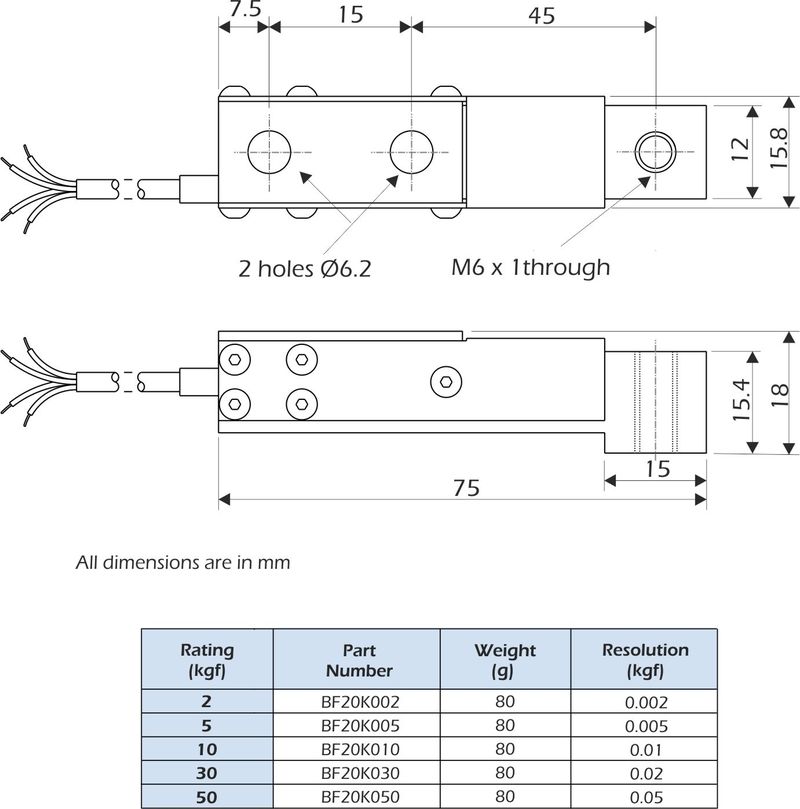 Material test Machines
Rheometer Measurement
Spring Characteristic Profiling
Friction Testing
Switch Contact Testing
Request a quote for BF2 Stainless Steel Low Range Cantilever Beam Load Cell