BP70 High Range Pressure Transducer
The BP70 pressure transducer has been widely used for many years and has been specifically developed for high pressure applications, where a robust and accurate sensor is required. The accuracy achieved with the BP70 and the high quality that comes as standard with LCM Systems products makes it the first choice for many applications.
The BP70 pressure transducer can be further enhanced to meet your specific application requirements, including improved temperature compensation or matched outputs.
LCM Systems can also supply the BP70 pressure transducer with any one of the many instruments in our range, offering a complete integrated instrumentation package from a single source.
1000, 2000, 3000 bar
1000ohm bridge resistance
Cable gland or integral connector output versions available
High insulation resistance, making it suitable for intrinsically safe applications
High pressure range
IP66/IP67
Stainless steel single piece diaphragm
½'' BSPP male pressure port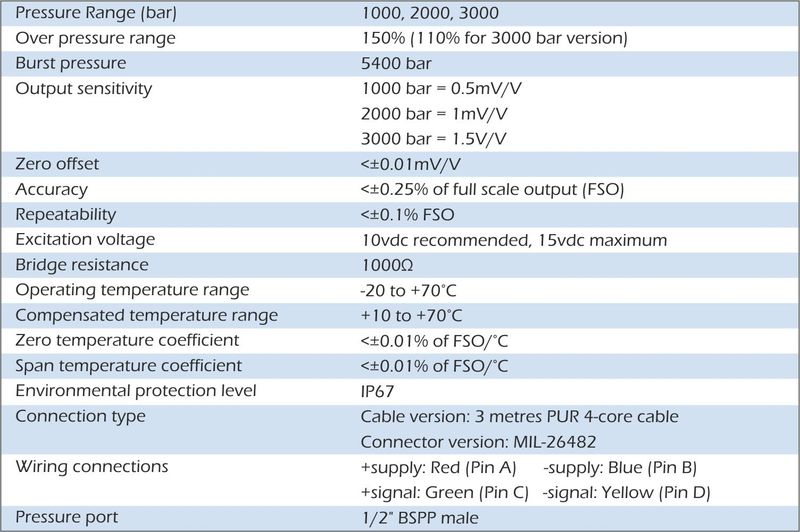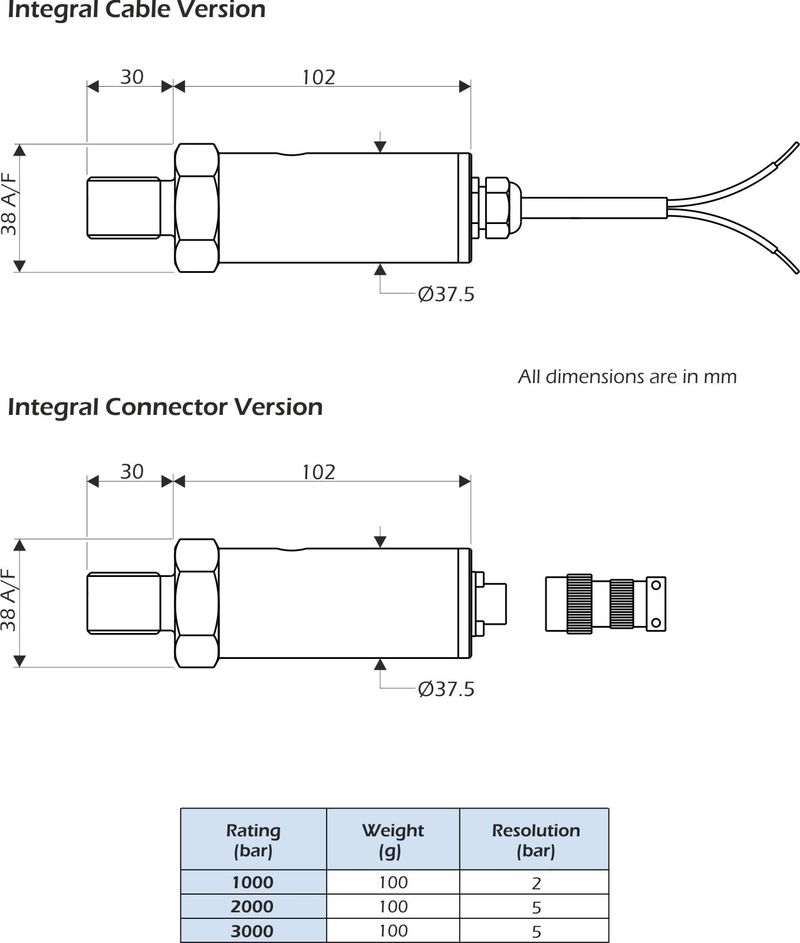 Engine test stand
Brake testing
Pipeline Instrumentation
Water Jets (cleaning & blasting)
Hydraulic Control Systems
Request a quote for BP70 High Range Pressure Transducer