LCTA Load Cell Trip/Relay Amplifier
The LCTA series of trip/amplifier modules have been developed to provide dual volt free relay outputs from a load cell signal. The main application use for this product is for overload protection on hoist, winches in lifting or crane applications. The amplifier has the ability to power a single load cell or load pin, or up to four 350ohm load cells connected in parallel. The primary outputs from the amplifier are dual volt free relay contacts, which can be adjusted independently, using a reference voltage to determine the adjustment value. There is also a 0-5V output, which could be used for connecting to an externally and locally mounted display.
The LCTA is supplied in various mounting options, including, sealed plastic or metal case, or supplied for DIN rail mounting. There is also the option, using an external DIN rail mounting power supply, to power from a 48vac supply. The LCTA requires a 12/24vdc power supply.
LCM Systems can assist with the selection and configuration of the correct module for your application. We can also supply pre-configured ready for installation, complete with the sensor required.
DIN Rail mounting facility
Easy installation
Field screw terminal connections
IP66 sealed enclosure
Load cell input
Load cell trip/relay module
Shunt Calibration facility
Simple trip level adjustment
Volt free relay outputs - 10A rating @ 230vac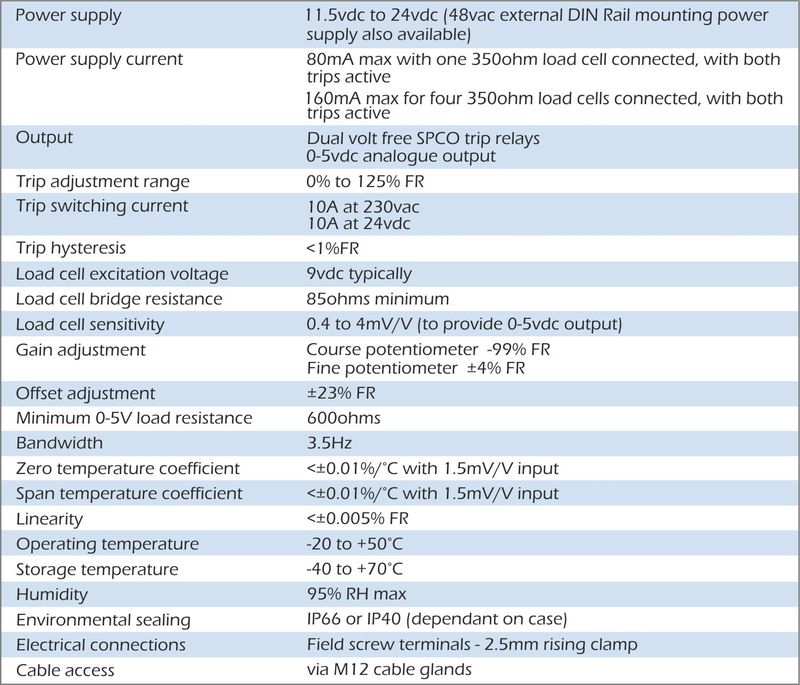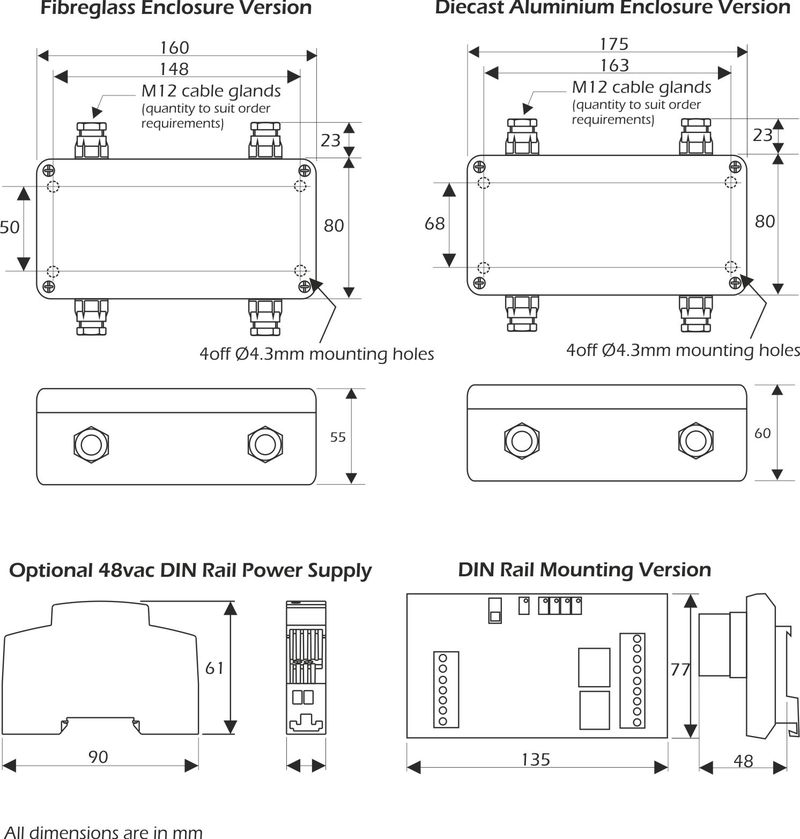 Hoist overload protection
Crane safe lifting control
Personnel lifting platform protection
Request a quote for LCTA Load Cell Trip/Relay Amplifier