WAS Force Washer Through Hole Load Cell
The WAS range of load cells from LCM Systems have been specifically designed for applications where there is a requirement for the force application component to pass through the centre of the load cell. This style of product is often referred to by different names, including annular load cells, force washers, donut load cells, through hole load cells etc.
The main application for the WAS series is measuring the tension in bolts for safety monitoring and control or general quality control. They are also used in cable tension measurement applications where the load cell is mounted at the anchor point. LCM Systems specialise in the design of custom load cells, so have also been heavily involved in designing similar products for rock anchor force measurement, fork lift truck weighing, and tie rod tension monitoring.
If you have a requirement for an annular or through-hole load cell that can not be satisfied with the standard WAS series, then contact our sales department with your requirement, who will do their best to solve your application problem for you.
The WAS series can be supplied as a stand alone product or be incorporated into an instrumentation package, to meet your specific application requirements.

Environmentally sealed to IP66
Higher Accuracy versions available
Many other variants may be available (please contact technical support with any requirements you may have)
Rating from 12.5kN to 540kN
Special Sizes and ranges available
Stainless Steel Construction
Washer/through hole load cell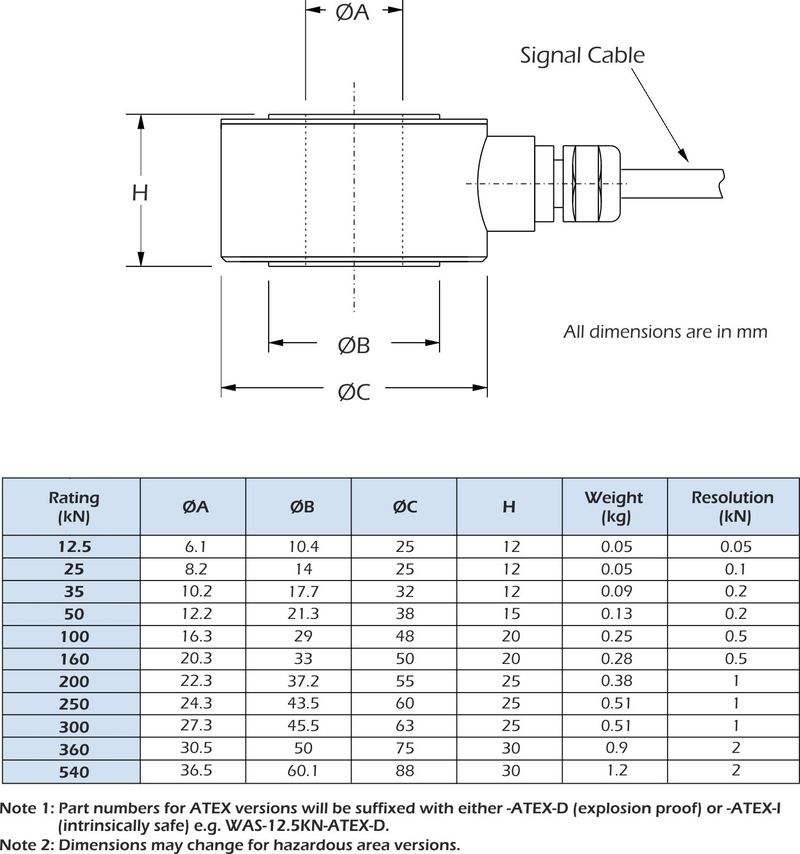 Bolt tension monitoring
Fork Lift Truck Overload Protection
Failsafe Cable Tension monitoring
Press Tool force measurement
Request a quote for WAS Force Washer Through Hole Load Cell