LPB Custom Design Load Pins
The LCM Systems range of load measuring pins are designed for general use. They are a simple and versatile type of load cell that are used in a large variety of applications, including harsh environments such as subsea, marine and offshore. They are easily installed into machines by replacing any existing load bearing pin with no modifications to the equipment required. They are also very easy to install new or retrofit, and have a long design life to offer any years of trouble-free operation.
The LPB load pin range is entirely custom designed to meet specific customer requirements, and over 5000 different product variants have been manufactured to date. Machined from high tensile stainless steel, they are built to exacting standards and proof loaded to 150% of normal rated load. We also offer a standard load pin range that covers ratings between 500kgs and 1500kgs (see LMP load pin).
The LPB load pin series can be supplied on its own or combined with our extensive range of instrumentation to provide a complete load monitoring system.
If you would like a quotation for an LPB load pin, please complete our load pin questionnaire by clicking here.

Ranges: 100kg to 1500+ tonnes
Dimensions to suit specific individual requirements
Stainless steel construction
Choice of environmental sealings
Many special design options available
Versions available to meet offshore, subsea and marine specifications
Design support software available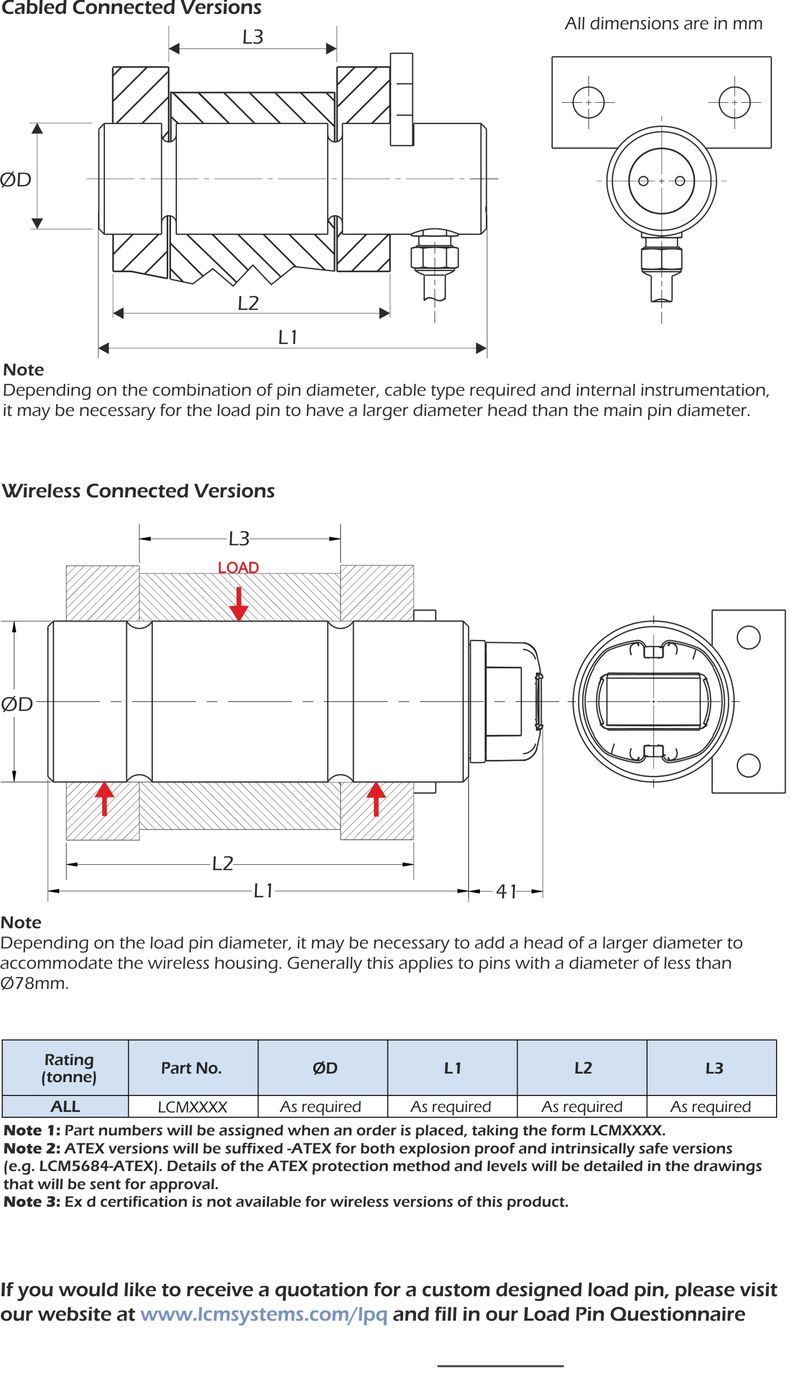 Crane overload protection
Winch force monitoring
Cable and wire dynmometers
Hoist overload protection
Mooring load tension measurement
Container weighing
Request a quote for LPB Custom Design Load Pins