SBL-WMOUNT Weighing Assembly
The SBL-WMOUNT support is designed to prevent unwanted forces from affecting the performance of our SBL-3 and SBL- 4 load cells (see separate data sheets). The weighing module is designed for hopper, tank and mixer weighing, and combines excellent load introduction with low profile design. Please note that the blind hole version of our SBL load cells must be ordered when used with this product.
The unit features a 2-directional bumper unit and free sliding system which allows tangential mounting, and the upper module can be mounted in a longitudinal or lateral direction. It is also manufactured from zinc coated steel for use in challenging environments, and provides many years of consistent performance.
The accessories supplied (base plate with jacking bolt, lift off protection and upper welding plate) make installation simple and contribute to a versatile, rugged and low cost design.
Blind hole load introduction
Capacity range from 20kg to 5te
Installation by bolting or welding
Low profile design
No check links needed
Very easy to install
W&M certified for 3000 intervals
Safe Load: 200% of rated load
Safe bumping force: 50% of rated load
Safe jacking force: 40kN
Safe lift off force: 100% of rated load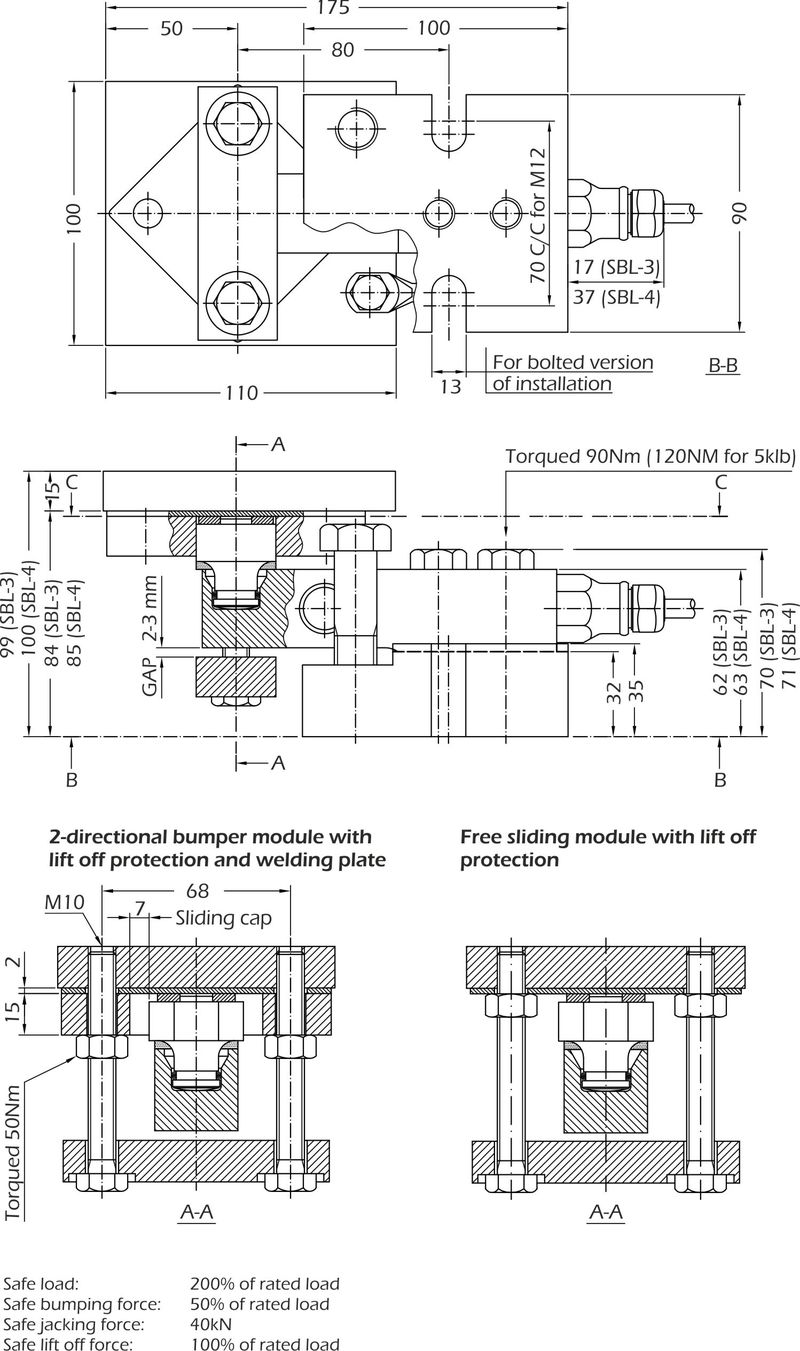 Vessel weighing
Silo weighing
Process weighing and control
Tank weighing
Request a quote for SBL-WMOUNT Weighing Assembly