T24-ACM-SAf High Speed Single Channel Wireless Docking Module
The T24-ACM-SAf is a single channel connectivity module for high speed applications, offering high precision measurement of a single input. It provides measurements at 2000 samples per second, and provides 5V excitation to drive transducer loads down to 85ohms. The T24-ACM-SAf will usually be used in conjunction with an analogue output module or for supplying data to a computer via a base station.
Usable around the globe on the licence-free 2.4GHz frequency, the T24 range avoids local radio interference to ensure data integrity and security. The system provides exceptional performance in the field by 'powering down' between transmissions or 'powering off' completely.
Featuring a compartment for a pair of alkaline 'D' cells, the T24-ACM-SAf also has a regulator circuitry for an external power supply. The batteries can also be used to provide power in case of external supply failure. For easy wireless sensing, the unit provides connections via the 2 part screw terminals and environmental sealing to IP67.
The T24-ACM-SAf high accuracy, low noise measurement electronics deliver high resolution, low drift results which can be user calibrated over 9 points to enable linearization and to deliver results in user definable engineering units.
The wireless sensor transmitter is configured and calibrated (either by applying known inputs or by table entry) using free T24 Toolkit software which runs on a PC connected to a T24 base station.
The T24 offers a wireless range of up to 800 m (2,600 ft) in open field site.
For use in any measuring application, from torque to weight, vibration to flow, the T24-ACM-SAf offers users a complete solution.
Integrated PCB antenna
Internal batteries (2 x D) or external power
IP67 sealed enclosure
Long battery life
Measurements at 2 KHz
Remote power 'on' and 'off'
Screw terminals for ease of connection
Simple configuration of acquisition module via PC using a base station and telemetry toolkit software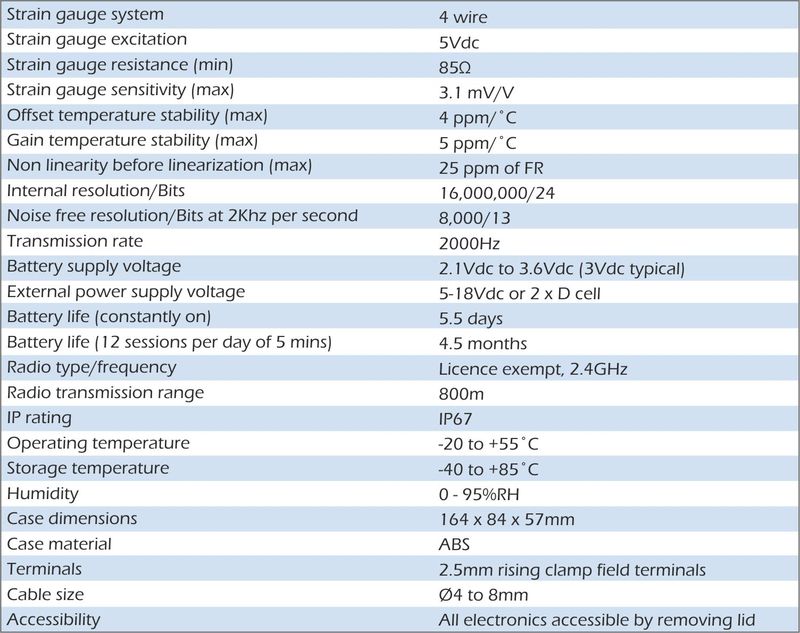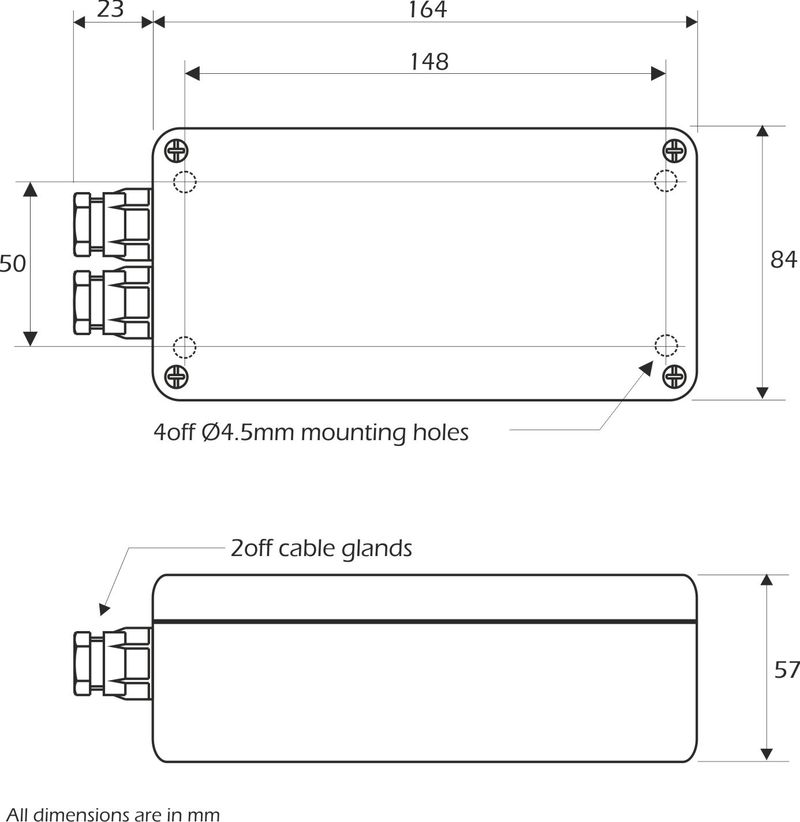 Crane weighing and overload protection
Anchor load monitoring
Silo weighing
Vehicle weighing
Request a quote for T24-ACM-SAf High Speed Single Channel Wireless Docking Module