PD13 Linear Potentiometric Displacement Transducer
The PD13 replaces the PD20 range of displacement transducers, as previously manufactured by Pioden Controls (which is now part of LCM Systems). The PD13 offers many benefits over the PD20, including, low noise, greater resolution and improved availability. The PD13 displacement transducer covers a wide range of strokes, from 25mm to 200mm. They are used in many applications, including research laboratories, winding machines, civil engineering and motorsport.
The simple circuit arrangement for this type of sensor makes them ideal for OEM applications as well as lower volume special applications. A wide range of supporting instrumentation is available. Please consult LCM Systems for further details.
Body Diameter Ø13mm
High resolution
Life at 250mm per second is greater than 100 million operations
Low noise
Proven reliability
Sealing to IP66 (IP50 if spring return kit is required)
Simple voltage divider operation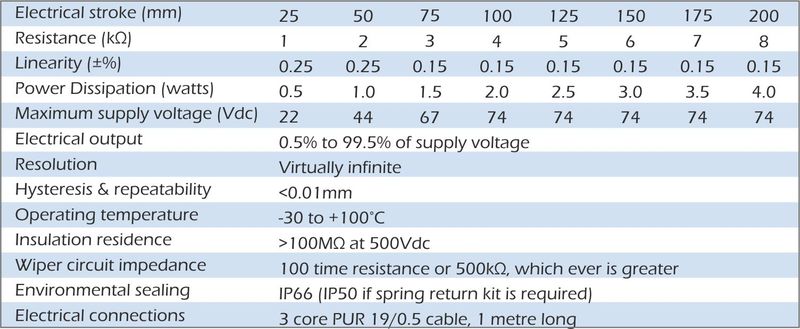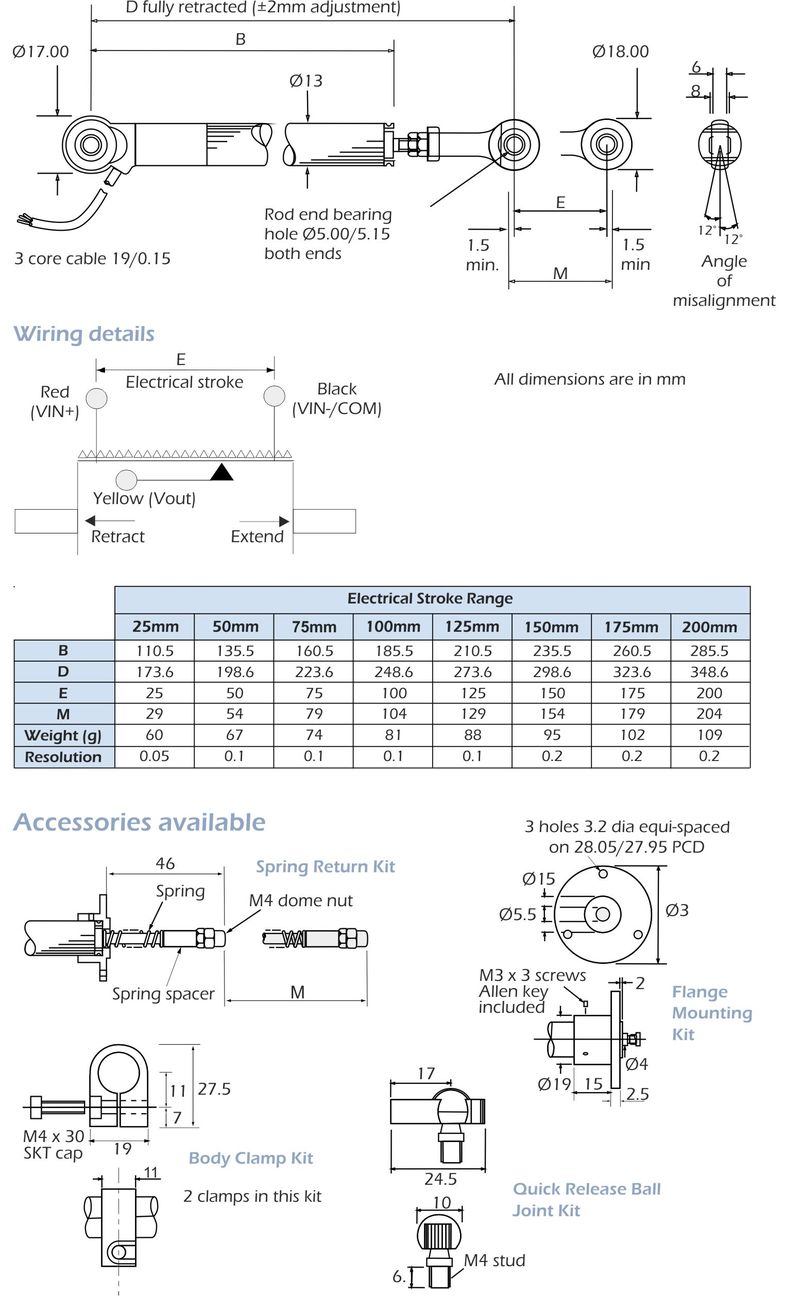 Force/displacement Test Rigs
Curtain Walls
Winding Machines
Hydraulic Position Control
Request a quote for PD13 Linear Potentiometric Displacement Transducer