PMD-SERIAL RS232 & RS485 Input Panel Mounting Slave Display
The PMD-SERIAL is a panel mounting display which can be connected to a RS232 or RS485 ASCII serial bus, primarily for use as a remote slave display.
This series of display offers very simple operation and configuration. The PMD-SERIAL does not use a menu system to configure and calibrate the display, making installation and commissioning very straightforward.
To simplify commissioning even further, the product instruction manual provides step by step pictorial details for each function that you may want to configure, saving time searching through an overly complex manual trying to find that one parameter that you wish to change.
Options valuable for the PMD-SERIAL include:-
Input options available include RS232 and RS485/RS422
Power supply options available include 95-265vac, 11-30vdc and 48vac.
Output options available include 4-20mA, 0-10v, ±10v, 2 relay alarms, 4 relay alarms, RS232 or RS485.
The main application for the PMD-SERIAL is for simple crane weighing applications, hoist and winch monitoring, as well as many other force measurement applications.
Different input signals are available including Load Cell/Strain Gauge bridge input (see PMD-STRAIN), process input (see PMD-PROCESS). LCM Systems engineers will be pleased to discuss your specific application requirements with you. They will be able to advise on the correct product selection, options required and advise on suitable sensors, where required.
14.2mm high red LED display
AC or DC powered versions
All option boards are pluggable and can be retro-fitted
IP65 sealed (option for IP67 sealing)
Menu free setup and calibration
Panel mounted
RS232 and RS485 input
Wide selection of outputs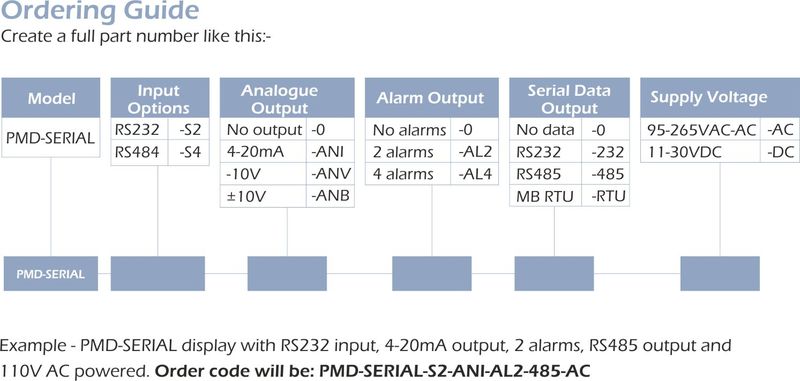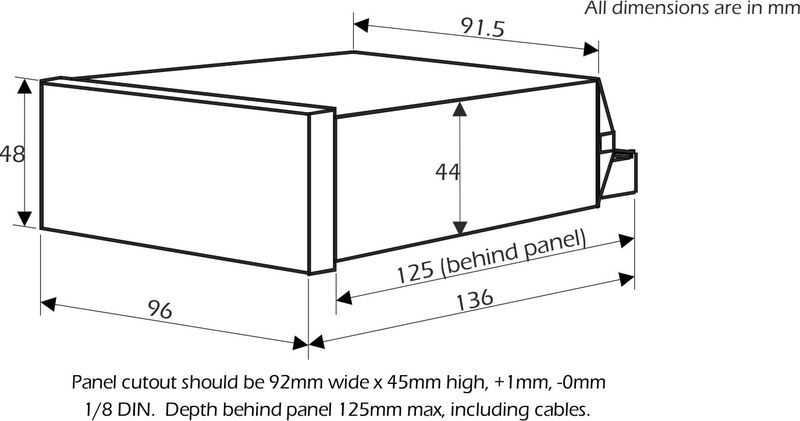 Vessel weighing
Winch monitoring
Crane weighing
Module weighing
General force measurement
Request a quote for PMD-SERIAL RS232 & RS485 Input Panel Mounting Slave Display