PTC-1 Stainless Steel Low Profile Universal Load Cell
The PTC-1 series of load cells are based on the conventional low profile or pancake load cell principle. The internal construction is a diaphragm design, offering a lower cost solution to conventional shear web designs, while still offering high natural frequency, low deflection and excellent resistance to side and torsion forces. The PTC-1 is constructed from stainless steel to give excellent corrosion protection. There is an optional mounting base available, which is required if the load cell is to be used in tension. The mounting base is also constructed from stainless steel.
The standard load cell is supplied with an integral cable and the facility to attach protective hose or conduit. It is ideally suited to many testing applications where high stability and low height are essential requirements. The PTC-1 can be supplied calibrated as a complete ready-to-go system. Also available is a range of associated instrumentation.
Please consult our sales department for any technical advice required on this product or the interfacing with our instrumentation.
Environmentally sealed to IP66
From 5kN to 2000kN
High natural frequency
High thermal stability
Low Profile
Stainless steel construction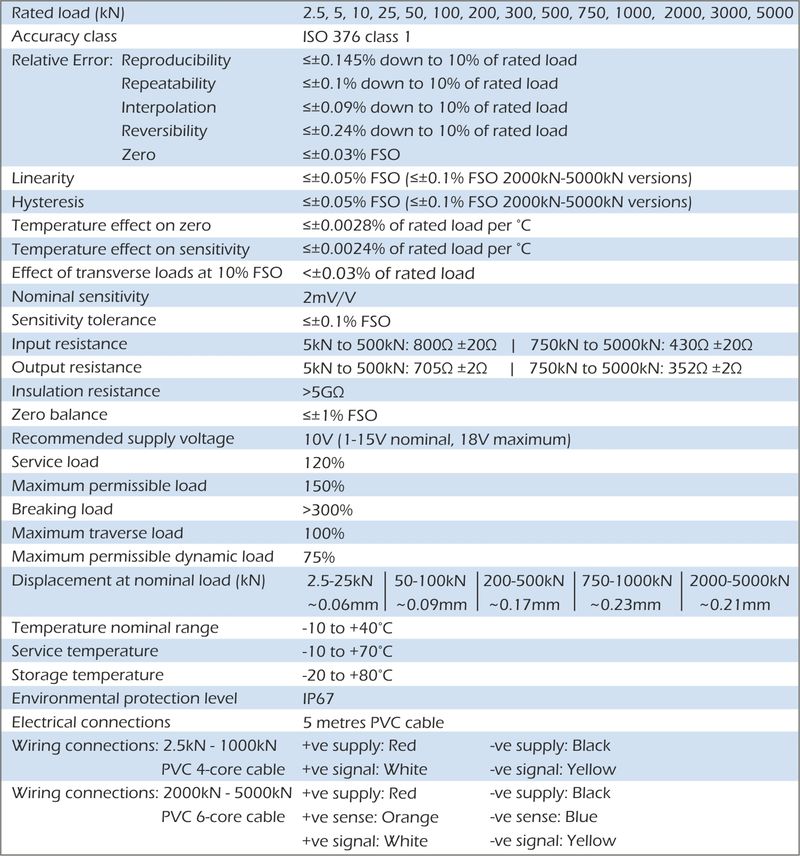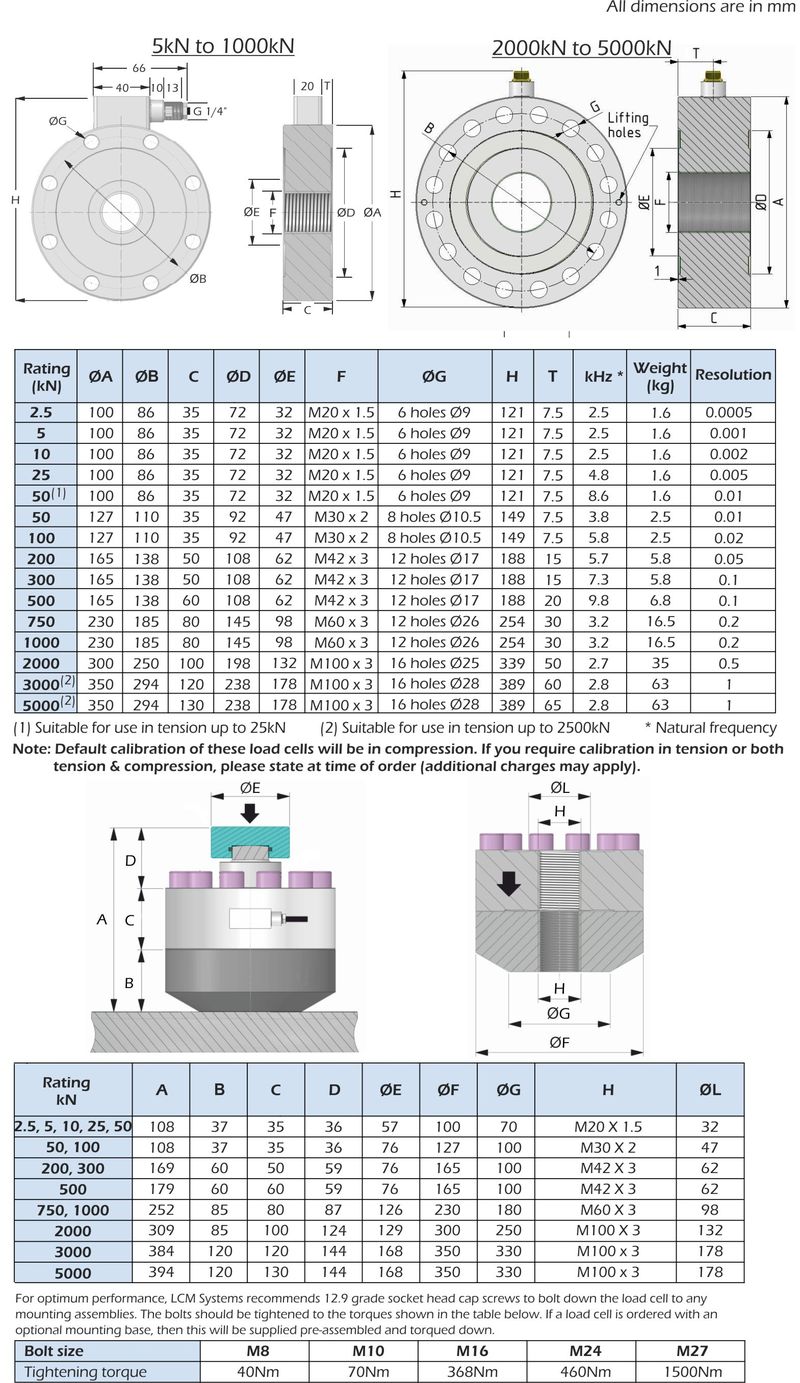 Structural Testing
Jack Load monitoring
Airframe Testing
Material Test Machine Feedback
Fatigue Testing Rigs
Request a quote for PTC-1 Stainless Steel Low Profile Universal Load Cell