STA-4 S-Type Tension and Compression Load Cell
The STA-4 series load cell is ideal for measuring both tensile and compressive forces. The standard metric threads at each end of the load cell are designed to accept standard spherical seating rod-end bearings.
The STA-4 is suitable for many applications where a tension and compression load cell is required for high accuracy measurements. Applications such as vessel weighing, material test machines and dynamometers are a few examples. This range of products is ideally suited for many other OEM applications, offering a highly cost effective solution for a wide variety of applications.
The STA-4 series can be supplied on it's own or combined with our extensive range of instrumentation to provide a complete load monitoring system.
50kgs to 5000kgs
Alloy steel nickel plated construction
Can be supplied complete with mating spherical rod-end bearings
Environmentally sealed to IP67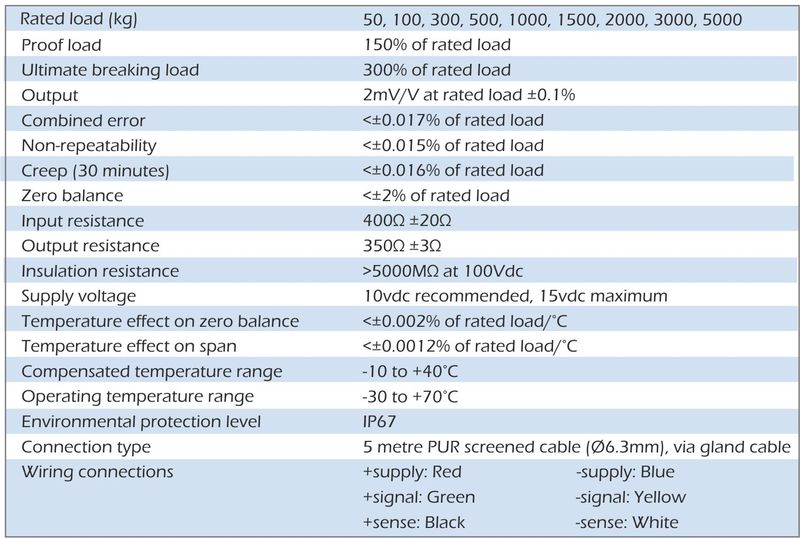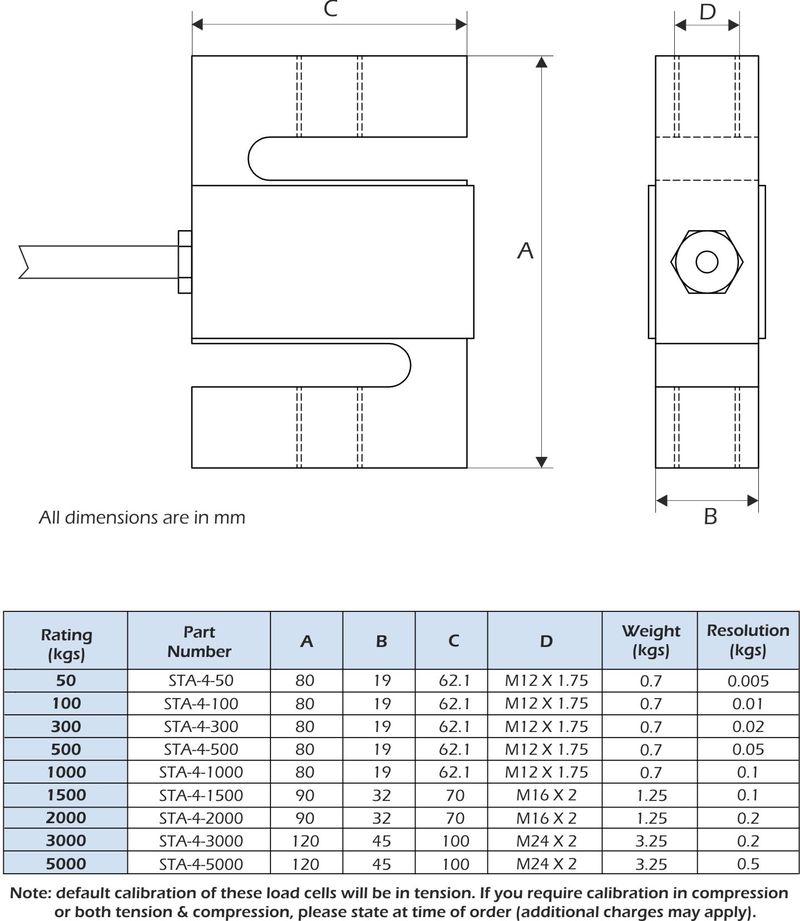 Hanging scales
Material test machines
Engine/motor dynamometers
General force measurement
Process weighing
Request a quote for STA-4 S-Type Tension and Compression Load Cell