T24-AO1i Wireless Analogue Output Module
T24-AO1i provides a configurable analog output for the range of T24 acquisition modules. The output can be selected from the pre-calibrated voltage and current ranges, 0-10Volts, ±10Volts, 0-5Volts, ±5Volts, 0-20mA, 4-20mA, which can be used in either 'sink' or source mode.
LED's in the T24-AO1i provide indication of the state of the radio link, remote battery life and remote status. The T24-AO1i uses open collector outputs to relay this information. A digital Input allows for zeroing of the incoming data value. The T24-AO1i modules are easily configured using the T24 Toolkit software and a base station, and are housed in an IP67 NEMA4 sealed housing for industrial installation.
LCM Systems can supply the T-24 products integrated into various sensors, to form a wireless sensor system. There are several standard products which utilise the T24 range, including the TELSHACK, TLL and RILL ranges.
Please contact LCM's sales department to discuss your wireless load cell requirements.
120 metre (400 feet) range maximum
Analogue output module
Environmentally sealed to IP67
Field terminals for ease of connection
Integrated internal antenna
Simple configuration via PC using a base station and telemetry toolkit software.
Voltage and current output
Wide operating voltage range (9-32vdc)
Worldwide licence exempt 2.4 GHz radio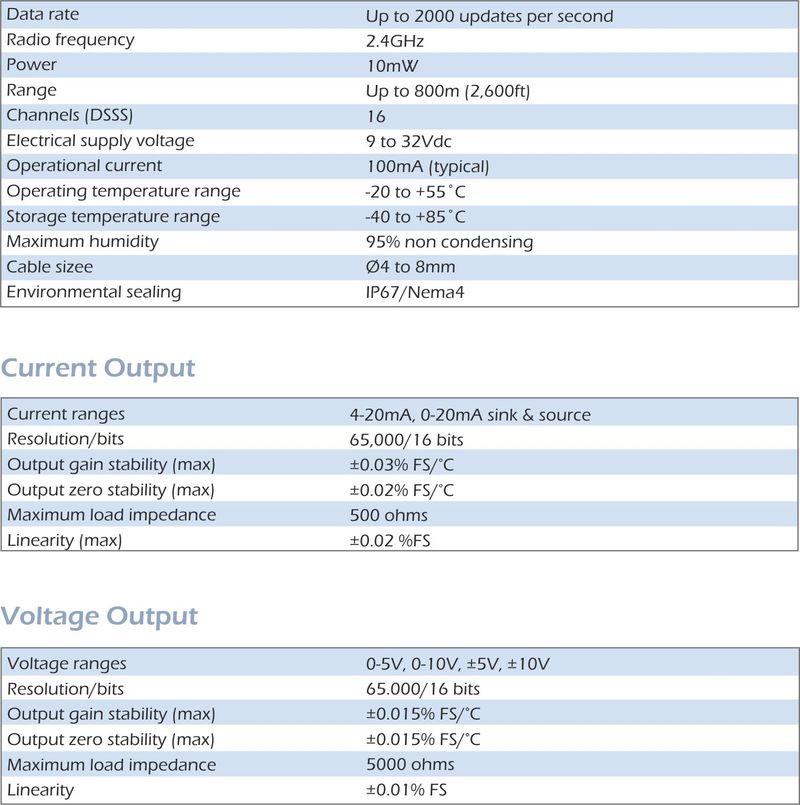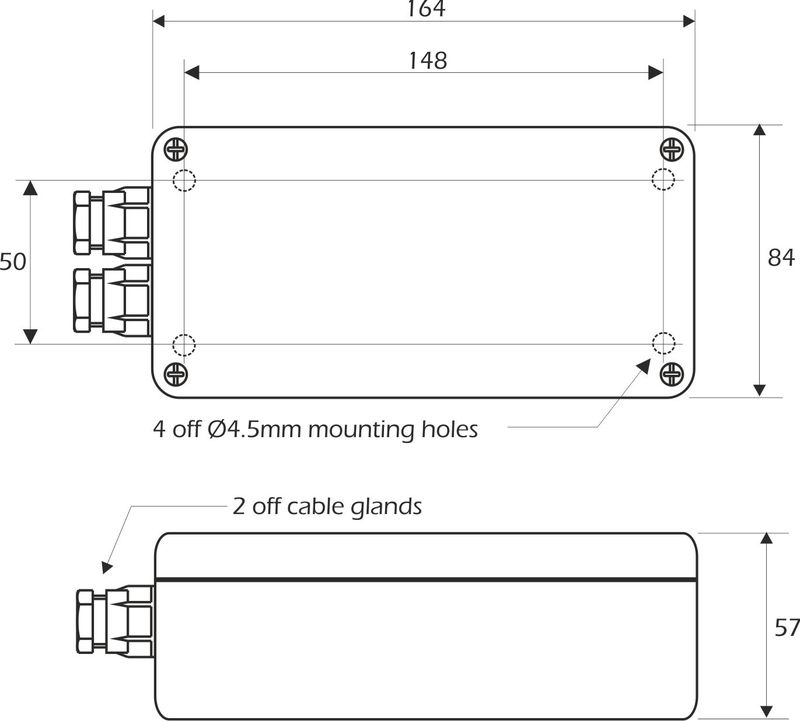 Wireless shackle load cells
Wireless link load cells
Platform Weighing
Vehicle Weighing
Rotating machine force measurement
Balancing Systems
Simple Centre of Gravity
Request a quote for T24-AO1i Wireless Analogue Output Module