U5400 Dual Bridge Tension & Compression Load Cell
The U5400 low profile load cell utilises an advanced bonded strain gauge system that provides extreme ruggedness and resistance to extraneous forces. A wide range of weighing, thrust measurement, fatigue testing and general laboratory force measurements can be fulfilled by this universal load cell.
The U5400 is equally suitable for the measurement of tensile and compressive forces and the design ensures true symmetry of output while exhibiting low deflection. These load cells are also dual bridge for simultaneous readout and control, or for dual redundancy purposes. They come supplied complete with a base plate.
Please note that these load cells are second hand had have some surface tarnishing. This does not in any way affect their performance. They will be supplied with a new calibration certificate.
On sale at £490 (original selling price £3,500)
400kN & 600kN versions
Compact size
Dual bridge
Low deflection
Only £490
Resistance to extraneous forces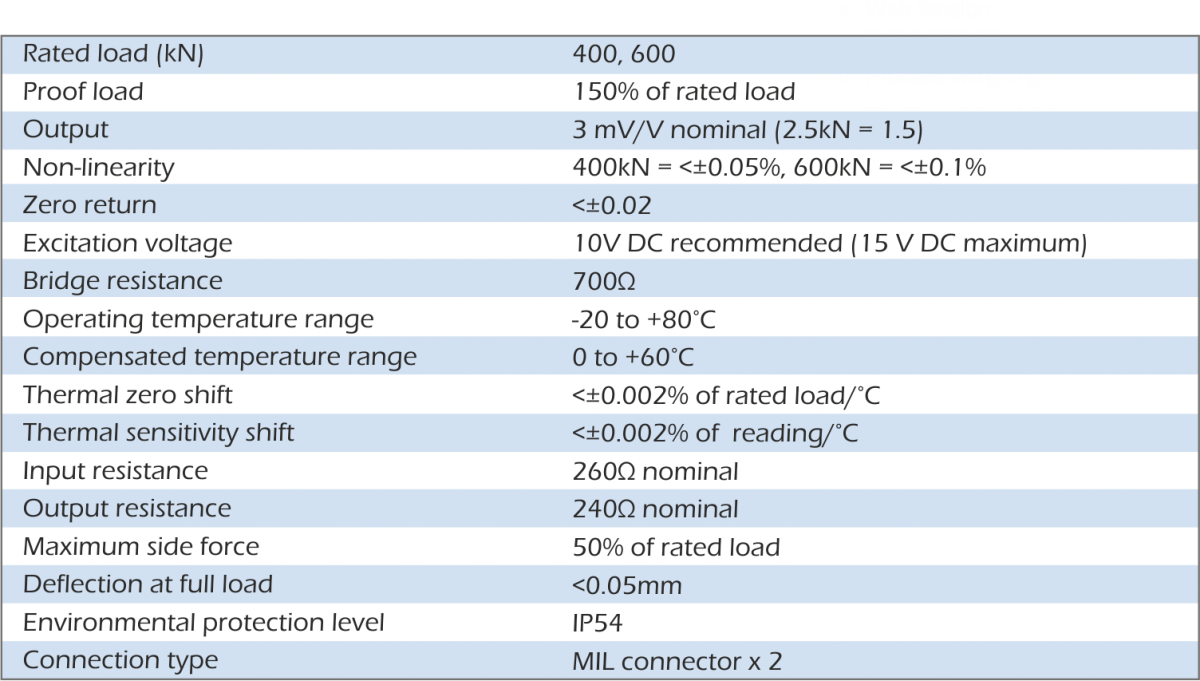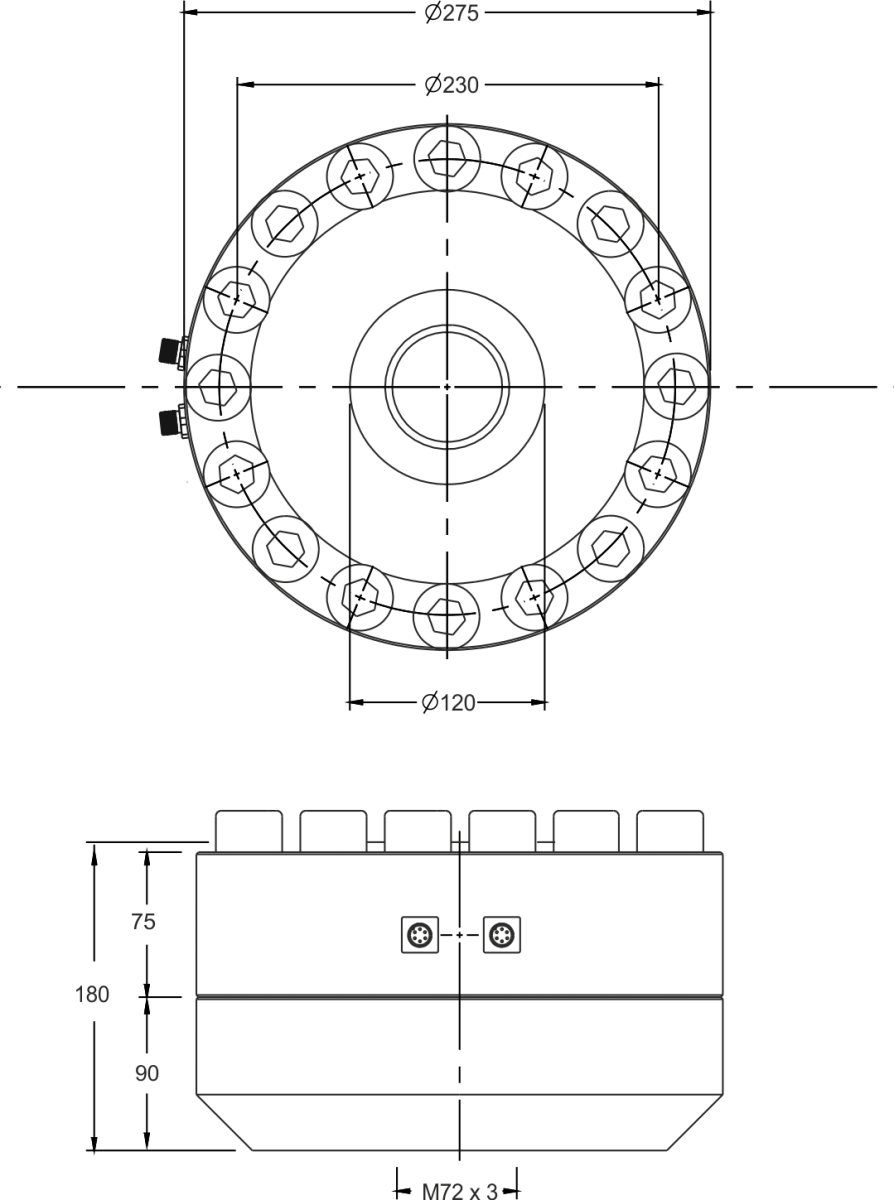 Thrust measurement
Fatigue testing
Laboratory force measurement
Structural testing
Request a quote for U5400 Dual Bridge Tension & Compression Load Cell