LPC Stainless Steel Shackle/Clevis Load Pin
The LCM LPC shackle/clevis load pin offers precision force measurement by replacing existing pins in load shackles or clevises with a load sensing pin. They are extremely durable under even the harshest working conditions and have a long operational life.
The LPC load pin range is available in ratings from 1te to 1500te and are built to exacting standards. They are proof loaded to 150% of normal rated load and are temperature compensated. The load pins employ a full strain gauge bridge as its measurement technology.
The LPC load pin series can be supplied on its own or combined with our extensive range of instrumentation to provide a complete load monitoring system.
We also offer a standard load pin range (see LMP load pin) and a custom designed load pin range (see LPB load pin).

Ranges from 1te to 1500te
Stainless steel construction
Environmentally sealed to IP67 (IP68 available on request)
Can be supplied with integral connector
Versions available with integral conditioning providing 0-10V, 0.5V, 4-20mA, RS485 outputs
Design support software available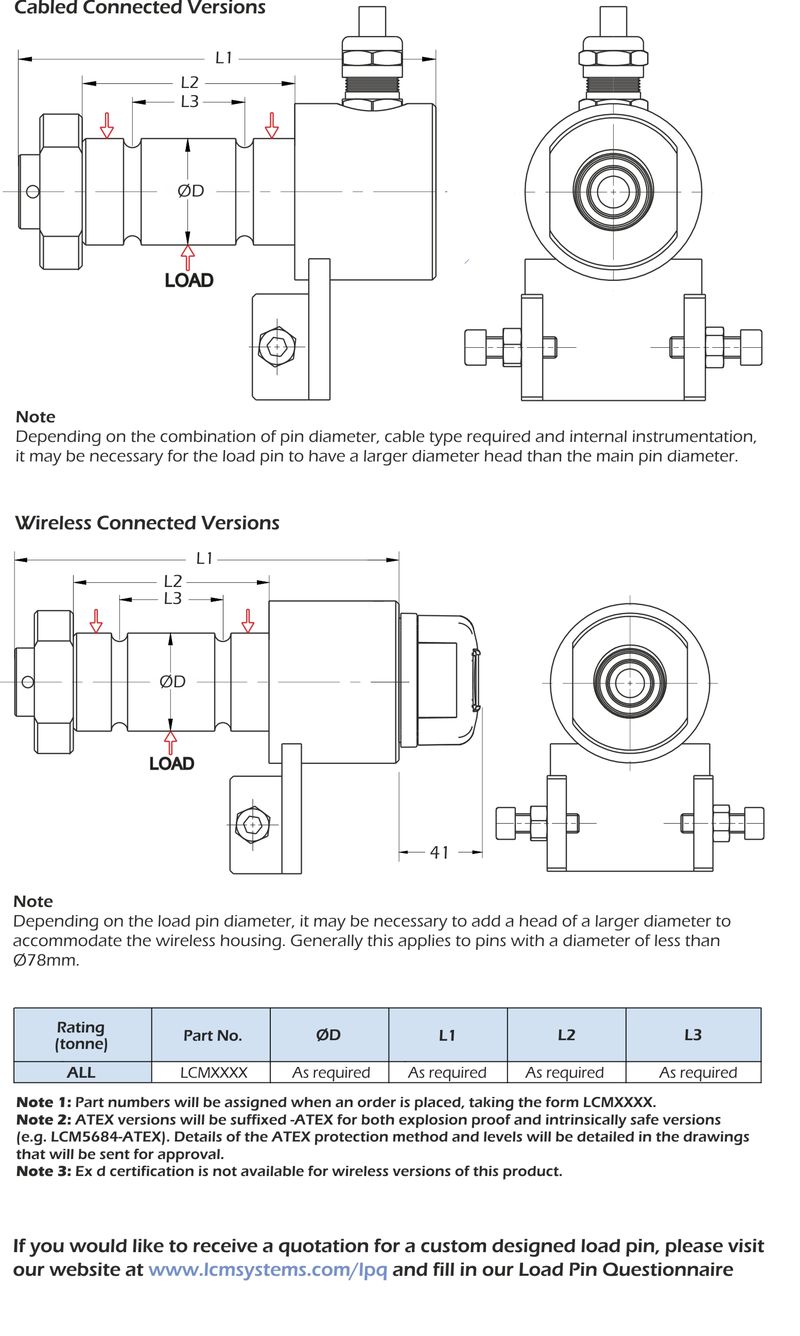 Crane overload protection
Winch force monitoring
Cable and wire dynamometers
Hoist overload protection
Mooring load tension measurement
Container weighing
Request a quote for LPC Stainless Steel Shackle/Clevis Load Pin