LPM Stainless Steel Magtrol Type Load Pin
The LPM range of load measuring pins are simple and versatile load cells ideal for use in a large variety of applications, including harsh industrial environments. They are also a direct equivalent to the Magtrol 210 series of load pins. As with any load pin type, they are easily installed into machines by replacing existing load bearing pins, so no modifications to the equipment are required. This makes them very easy to install either new or to retrofit.
The LPM load pin range is available in ratings from 2.5kN to 1250kN and are manufactured from high tensile stainless steel. Built to exacting standards, they are proof loaded to 150% of normal rated load and are temperature compensated. The load pins employ a full strain gauge bridge as its measurement technology.
The LPM load pin series can be supplied on its own or combined with our extensive range of instrumentation to provide a complete load monitoring system.
We also offer a standard load pin range (LMP load pin) and a custom designed load pin range (LPB load pin).

Choice of environmental sealings
Ideal for use in hostile environments
Magtrol 210 load pin series alternative
Ratings from 2.5 to 1250 kN
Stainless steel construction
Versions available to meet offshore, subsea and marine specifications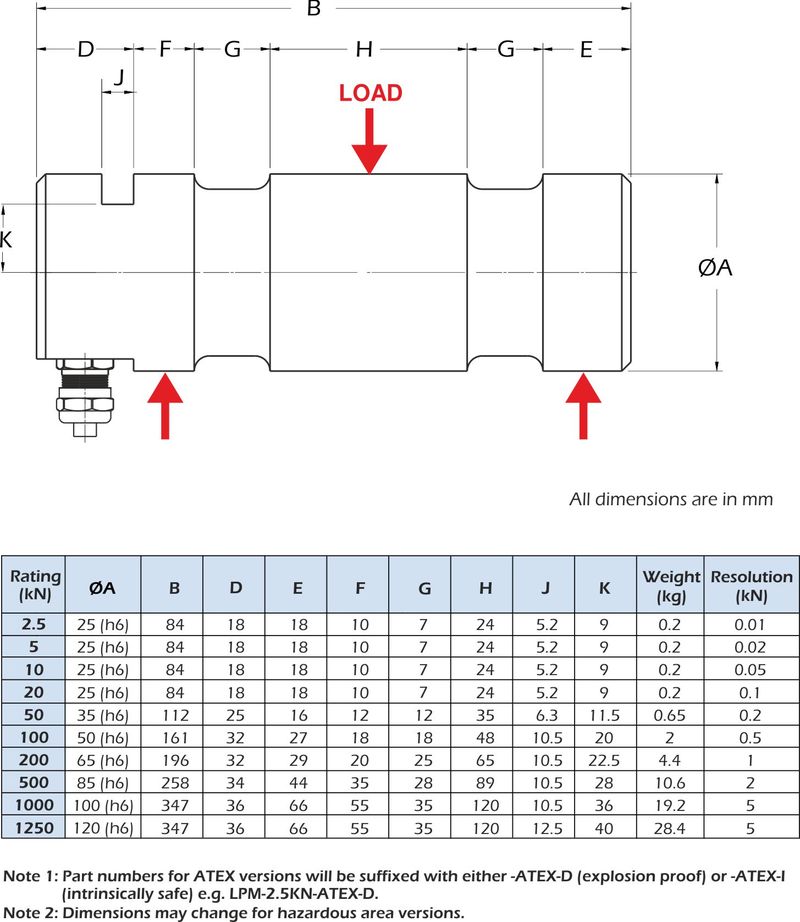 Crane Overload Protection
Winch Force Monitoring
Cable and Wire Dynamometers
Hoist Overload Protection
Mooring Tension Measurement
Request a quote for LPM Stainless Steel Magtrol Type Load Pin